The Torqued Man is Peter Mann's debut novel, and Mann discusses the inspiration for the book in The Poisoned Pen's virtual event. There are signed copies of this debut available through the Web Store. https://bit.ly/3HLdJE2
Here is the summary of The Torqued Man.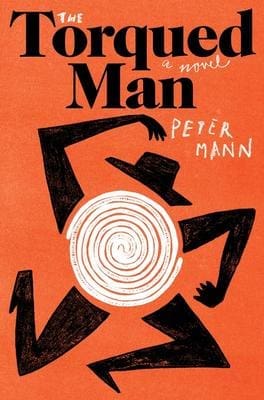 "A damn good read."—Alan Furst
A brilliant debut novel, at once teasing literary thriller and a darkly comic blend of history and invention, The Torqued Man is set in wartime Berlin and propelled by two very different but equally mesmerizing voices: a German spy handler and his Irish secret agent, neither of whom are quite what they seem.
Berlin—September, 1945. Two manuscripts are found in rubble, each one narrating conflicting versions of the life of an Irish spy during the war.
One of them is the journal of a German military intelligence officer and an anti-Nazi cowed into silence named Adrian de Groot, charting his relationship with his agent, friend, and sometimes lover, an Irishman named Frank Pike. In De Groot's narrative, Pike is a charismatic IRA fighter sprung from prison in Spain to assist with the planned German invasion of Britain, but who never gets the chance to consummate his deal with the devil.
Meanwhile, the other manuscript gives a very different account of the Irishman's doings in the Reich. Assuming the alter ego of the Celtic hero Finn McCool, Pike appears here as the ultimate Allied saboteur. His mission: an assassination campaign of high-ranking Nazi doctors, culminating in the killing of Hitler's personal physician.
The two manuscripts spiral around each other, leaving only the reader to know the full truth of Pike and De Groot's relationship, their ultimate loyalties, and their efforts to resist the fascist reality in which they are caught.
---
Peter Mann has a PhD in Modern European history and is a past recipient of the Whiting Fellowship. He teaches history and literature at Stanford and the University of San Francisco. He is also a graphic artist and cartoonist. This is his first novel.
---
Check out this discussion with Peter Mann.