The Poisoned Pen recently welcomed Maegan Beaumont, author of The Darkwater Girls, and Matt Coyle, author of the Rick Cahill novels, including Last Redemption. You can order copies of their books through the Web Store. https://store.poisonedpen.com/
Here's the description of The Darkwater Girls.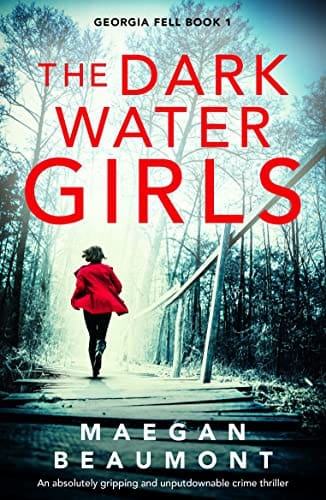 Georgia Fell is forced to return to her Michigan island hometown after a decade of military service away from her family. It's time to end the years of silence and meet her younger sister at a bar on the isolated tip of the island. But Georgia arrives to a scene of devastation: Rachel is dead, purple bruises around her slim, beautiful neck.
Georgia is beside herself with grief. But when the police rule out murder, she knows it can't be true and vows to hunt down her sister's killer, no matter the cost. Even if it means turning to the last person she ever wants to see again.
Single dad Lincoln McNamara is the reason Georgia ran away ten years ago, but he has an in with the crew operating out the roadhouse where Rachel was killed. The question is, can she trust him?
But before Georgia can act, her heart shatters at the news that another of her sisters has been murdered. Why would a twisted killer be targeting her family? Are more of the people she loves at risk, and could it be connected to her return? How many more innocent lives will be lost before Georgia uncovers the devastating truth?
---
Maegan Beaumont's (Phoenix, AZ) longtime love of action movies inspired her to begin writing stories of her own. Carved in Darkness, the first Sabrina Vaughn Novel, was a Suspense Magazine Best Debut of 2013 and a Library Journal Debut of the Month. Beaumont is a member of Sisters in Crime. You can visit her online at Maeganbeaumont.com.
---
There are signed copies of Last Redemption available through the Web Store. Here's the description of the novel.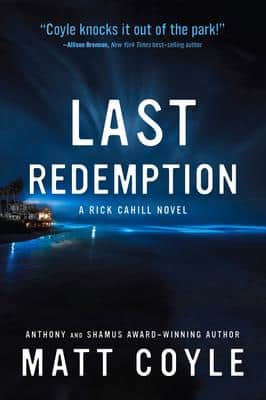 San Diego Writer's Festival Mystery Writer of the Year for 2021
Anthony, Shamus, and Lefty Award-winning Author

Will Rick Cahill survive an insidious disease long enough to see his first-born child—or will sadistic killers murder him first?
Rick Cahill is finally living a settled, happy life. His fiancée, Leah Landingham, is pregnant with their first child and he is doing PI work that pays well and keeps him out of danger. Then a doctor gives him the bad news about the headaches he's been suffering—CTE, the pro football disease that leads to senility and early death—a secret he keeps from Leah and his best friend Moira MacFarlane.
When Moira asks him to monitor her son, Luke—who's broken a restraining order to stay away from his girl-friend—a simple surveillance explodes into greed, deceit, and murder. Luke goes missing, and Rick's dogged determination compels him to follow clues that lead to the exploration of high finance and DNA cancer research.
Ultimately, Rick is forced to battle sadistic killers as he tries to find Luke and stay alive long enough to see the birth of his child.
Perfect for fans of Michael Connelly and John Sandford
While all of the novels in the Rick Cahill PI Crime Series stand on their own and can be read in any order, the publication sequence is:
Yesterday's Echo
Night Tremors
Dark Fissures
Blood Truth
Wrong Light
Lost Tomorrows
Blind Vigil
Last Redemption
Doomed Legacy (coming November 2022)
---
Matt Coyle is the best-selling author of the Rick Cahill PI Crime Series. His novels have won the Anthony Award, the Shamus Award, the Lefty Award, the San Diego Book Award, among others, and have been nominated for numerous Anthony, Macavity, Shamus, and Lefty Awards. Last Redemption is the eighth in this award-winning series. Matt is a graduate of UC Santa Barbara and lives in San Diego with his yellow Lab, Angus.
---
You can watch the Poisoned Pen virtual event here.