According to Barbara Peters, owner of The Poisoned Pen, Ed Tarkington's latest novel, The Fortunate Ones, shares some common elements with Ashley Winstead's In My Dreams I Hold a Knife, so she put them together for a recent conversation. You can order the novels from both authors through the Web Store. https://store.poisonedpen.com/
Here's the summary of The Fortunate Ones.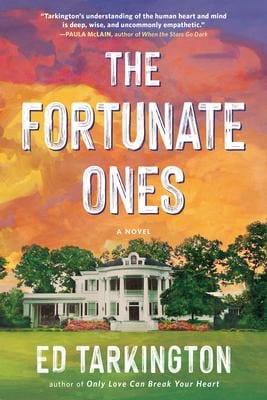 The perfect read for fans of The White Lotus or Succession

"As a novelist, Tarkington is the real deal. I can't wait to see this story reach a wide audience."
—Paula McLain, author of The Paris Wife
When Charlie Boykin was young, he thought his life with his single mother on the working-class side of Nashville was perfectly fine. But when his mother arranges for him to be admitted as a scholarship student to an elite private school, he is suddenly introduced to what the world can feel like to someone cushioned by money. That world, he discovers, is an almost irresistible place where one can bend—and break—rules and still end up untarnished. As he gets drawn into a friendship with a charismatic upperclassman, Archer Creigh, and an affluent family that treats him like an adopted son, Charlie quickly adapts to life in the upper echelons of Nashville society. Under their charming and alcohol-soaked spell, how can he not relax and enjoy it all—the lack of anxiety over money, the easy summers spent poolside at perfectly appointed mansions, the lavish parties, the freedom to make mistakes knowing that everything can be glossed over or fixed?

But over time, Charlie is increasingly pulled into covering for Archer's constant deceits and his casual bigotry. At what point will the attraction of wealth and prestige wear off enough for Charlie to take a stand—and will he?

For readers of Wiley Cash, Ann Patchett, and Pat Conroy, The Fortunate Ones is an immersive, elegantly written story that conveys both the seductiveness of this world and the corruption of the people who see their ascent to the top as their birthright.
---
Ed Tarkington's debut novel Only Love Can Break Your Heart was an ABA Indies Introduce selection, an Indie Next pick, a Book of the Month Club Main Selection, and a Southern Independent Booksellers Association bestseller. A regular contributor to Chapter16.org, his articles, essays, and stories have appeared in a variety of publications, including the Nashville Scene, Memphis Commercial Appeal, Knoxville News-Sentinel, and Lit Hub. He lives in Nashville, Tennessee.
---
Here's Ashley Winstead's In My Dreams I Hold a Knife.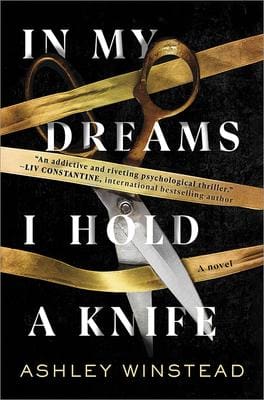 "[A] mordant debut novel….examines what it means to covet the lives of others, no matter the cost."—The New York Times
"Tense, twisty, and packed with shocks."—Riley Sager, New York Times bestselling author of Survive The Night
Six friends.
One college reunion.
One unsolved murder.
Ten years after graduation, Jessica Miller has planned her triumphant return to her southern, elite Duquette University, down to the envious whispers that are sure to follow in her wake. Everyone is going to see the girl she wants them to see—confident, beautiful, indifferent. Not the girl she was when she left campus, back when Heather Shelby's murder fractured everything, including the tight bond linking the six friends she'd been closest to since freshman year.
But not everyone is ready to move on. Not everyone left Duquette ten years ago, and not everyone can let Heather's murder go unsolved. Someone is determined to trap the real killer, to make the guilty pay. When the six friends are reunited, they will be forced to confront what happened that night—and the years' worth of secrets each of them would do anything to keep hidden.
Told in racing dual timelines, with a dark campus setting and a darker look at friendship, love, obsession, and ambition, In My Dreams I Hold A Knife is an addictive, propulsive read you won't be able to put down.
"Beautiful writing, juicy secrets, complex female characters, and drumbeat suspense—what more could you want from a debut thriller?"—Andrea Bartz, author of Reese's Book Club pick We Were Never Here
---
Ashley Winstead directs communications for a national philanthropy. She holds a Ph.D. in contemporary American literature and a B.A. in English and Art History. She lives in Houston, TX.
---
Here's the conversation between Ed Tarkington and Ashley Winstead.