The Neighbor's Secret by L. Alison Heller is the current Hot Book of the Week at The Poisoned Pen. Heller recently discussed women's fiction and suspense with Barbara Peters, owner of the bookstore. There are still copies of the book available, and the copies will come with signed bookplates. You can order them through the Web Store. https://bit.ly/3AL2LL1
Here's the summary of The Neighbor's Secret.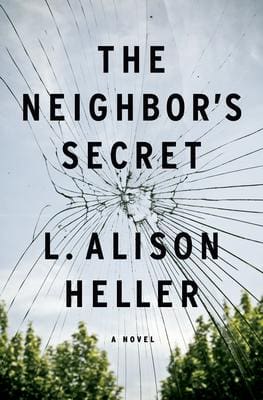 "Addictive, suspenseful and masterfully written…will delight fans of Big Little Lies." —Michele Campbell"[A] witty, hyperlocal mystery…With a light, Liane Moriarty-esque touch…" —New York Times L. Alison Heller, whose work has been praised by Liane Moriarty as "warm, witty…refreshingly true to life," explores the ultimate sacrifices of parenting in The Neighbor's Secret, a propulsive and juicy novel filled with gripping twists and instantly recognizable characters. How well do you really know your neighbors? With its sprawling yards and excellent schools, Cottonwood Estates is the perfect place to raise children. The Cottonwood Book Club serves as the subdivision's eyes and ears, meeting once a month for discussion, gossip, and cocktails. If their selections trend toward twisty thrillers and salacious murder mysteries, it's only because the members feel secure that such evil has no place in their own cul-de-sacs. Or does it? What happened to Lena's family fifteen years ago was a tragic accident, and she will never admit otherwise. Devoted wife and mother Annie refuses to acknowledge—even to herself—the weight of a past shame. And new resident Jen wants friends, but as always, worry about her troubled son gets in the way. When late-night acts of vandalism target the women of the book club in increasingly violent and personal ways, they will be forced to decide how far to go to keep their secrets. At least they all agree on what's most important: protecting their children at any cost—even if it means someone has to die.
---
L. Alison Heller is a lawyer and author of contemporary women's fiction novels THE NEVER NEVER SISTERS and THE LOVE WARS.
---
Here's the conversation between L. Alison Heller and Barbara Peters.