Liv Constantine and Kate White shared a virtual event at The Poisoned Pen, hosted by Barbara Peters, the owner of the bookstore. Sisters Valerie and Lynne Constantine write under the name Liv Constantine. Their latest book is The Stranger in the Mirror. Kate White's latest book is The Fiancee. There are issues of trust in both suspense novels. You can find copies of both books in the Web Store. https://store.poisonedpen.com/
Here is the summary of The Stranger in the Mirror.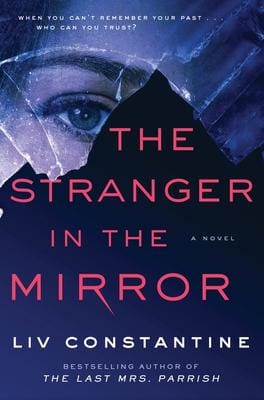 A diabolically twisty, psychologically unsettling novel about a woman with no recollection of her past from the authors of the Reese Witherspoon Book Club pick The Last Mrs. Parrish and The Wife Stalker.
"Jaw-dropping twists with an unsettling edge that you'll need a few days at the beach to recover." —Reese's Book Club
Addison's about to get married, but she's not looking forward to the big day. It's not her fiancé; he's a wonderful man. It's because Addison doesn't know who she really is. A few years ago, a kind driver found her bleeding next to a New Jersey highway and rescued her. While her physical wounds healed, Addison's memory never returned. She doesn't know her real name. Or how she ended up injured on the side of a road. Or why she can't shake the notion that she may have done something very, very bad . . .
In a posh home in the Boston suburbs, Julian tries to figure out what happened to his loving, caring wife, Cassandra, who disappeared without a trace two years ago. She would never have left him and their seven-year-old daughter Valentina of her own free will—or would she?
As these two lives intersect, The Stranger in the Mirror hooks readers with riveting drama, told with Liv Constantine's hallmark blend of glamour, tense psychological thrills, and jaw-dropping twists.
---
Liv Constantine is the pen name of sisters Lynne Constantine and Valerie Constantine. Together, they are the bestselling author of the Reese Witherspoon Book Club pick The Last Mrs. Parrish, The Last Time I Saw You, The Wife Stalker, and The Stranger in the Mirror. Their books have been praised by USA Today, The Sunday Times, People Magazine, and Good Morning America, among many others. Lynne and Valerie are national and international bestselling authors and their books have been translated into 27 languages, are available in 32 countries and are in development for television and film.  Lynne lives in Milford, Connecticut; Valerie in Annapolis, Maryland.
---
Here's the description of The Fiancee.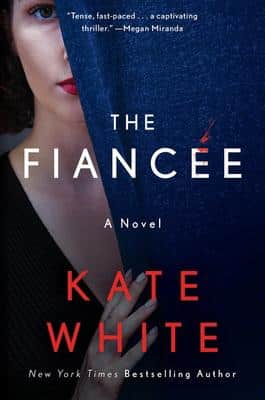 "A tense, simmering, fast-paced mystery."—Megan Miranda, New York Times bestselling author of The Last House Guest and The Girl from Widow Hills
The New York Times bestselling author returns with an unsettling but riveting psychological thriller about a captivating woman who joins a family and threatens to upend their picture-perfect lives.
They had everything they needed for a perfect family vacation: close-knit relatives, a bucolic setting . . . and a murderer in their midst?
Summer's looking forward to a break from hustling for acting work in Manhattan when she, her husband Gabe, and Gabe's nine-year-old son arrive at the annual family get-together at her in-laws' sprawling estate. On the agenda are leisurely gourmet meals, tennis matches, and plenty of relaxation by the pool.
But this year, Gabe's brother Nick has invited his new flame Hannah, whom Summer immediately recognizes from a few years before. Oddly, her brother-in-law's girlfriend claims not to know her. Yet she charms the other family members, and after Nick announces that he's proposed to Hannah, Summer doesn't have much choice but to grin and bear it.
Then the reunion is rocked by tragedy when a family member is found dead. Though the doctors attribute the loss to natural causes, a grieving Summer fears that the too-good-to-be-true Hannah is involved, even as Gabe dismisses her suspicions.
How far will Summer go to expose the truth? As she investigates just what Nick's fiancée might have done to keep her perfect image intact, she begins to fear that the first death might only be the beginning . . .
---
Kate White is the New York Times bestselling author of eight standalone psychological thrillers, including Have You Seen Me? (2020) and the upcoming The Fiancée (June 2021), as well as eight Bailey Weggins mysteries, including Such a Perfect Wife, which was nominated for an International Thriller Writers Award. Kate, the former editor-in-chief of Cosmopolitan, is also the author of several popular career books for women, including I Shouldn't Be Telling You This: How to Ask for the Money, Snag the Promotion, and Create the Career You Deserve and Why Good Girls Don't Get Ahead, as well the editor of the Anthony and Agatha Award-nominated The Mystery Writers of America Cookbook. 
---
Enjoy the conversation about these books.