Barbara Peters, owner of The Poisoned Pen, recently hosted authors John McMahon and David Ricciardi for a virtual event. McMahon is the author of A Good Kill and Ricciardi wrote Shadow Target. Signed copies of both books are available at the Web Store. https://store.poisonedpen.com/
Here's the description of A Good Kill.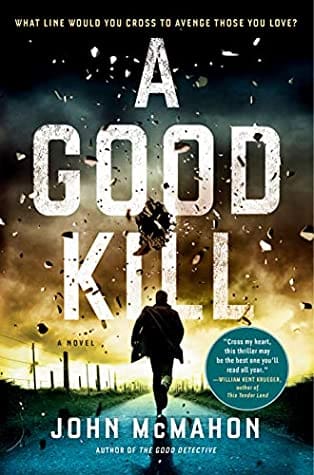 An electrifying mystery featuring a troubled small-town police detective faced with three interwoven crimes that reveal sinister secrets about his community–and the deaths of his family, by the Edgar Award-and Thriller Award- short-listed author whose novels have been described by the New York Times Book Review as "pretty much perfect."
In the years since the mysterious deaths of his wife and child, P.T. Marsh, a police detective in the small Georgia town of Mason Falls, has faced demons–both professional and personal. But when he is called to the scene of a school shooting, the professional and personal become intertwined, and he suspects that whoever is behind the crime may be connected to his own family tragedy.
As Marsh and his partner Remy investigate the shooting, they discover that it is far from straightforward, and their search for answers leads them to a conspiracy at the highest levels of local government–including within the police force. The stakes in the case become increasingly high, culminating in a showdown that has Marsh questioning everything he knows, and wondering if some secrets are better left undiscovered.
---
John McMahon is the author of The Good Detective and The Evil Men Do. In his role as an ad agency creative director, he has won a Gold Clio for his work with Fiat, and he's written a Superbowl spot for Alfa Romeo. He currently lives in Southern California with his family and two rescue animals.
---
Here's Shadow Target.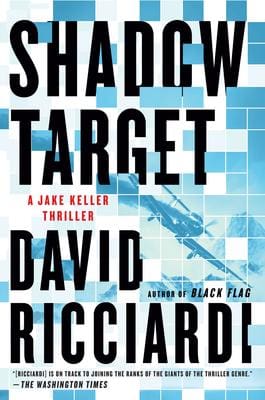 Someone is assassinating CIA field officers and Jake Keller's name is next on the list in the latest thrilling novel from the author Publishers Weekly calls "a fresh voice in the crowded spy thriller field."
Jake doesn't know who is trying to kill him and he doesn't know why. Still, it's a threat he can't ignore.
When his small plane crashes in the Alps, Jake is the only survivor. A rescue helicopter soon arrives, but the men inside are not there to save anyone. They are determined to complete the murderous job they started.
Jake escapes from the mountainside deathtrap, but it won't be the only attempt on his life. If he's to have any chance at surviving, he'll have to find out who's behind the killings. But the circle of people Jake can trust is distressingly small as he suspects that someone inside the Agency is feeding his every move to the very people who are trying to end his life.
Jake's quest takes him to the candle-lit cathedrals of Paris and the rain-slicked streets of London. He makes contact with old friends and new enemies along the way—but his true nemesis may be closer than he imagines.
---
A keen outdoorsman, David Ricciardi incorporates many personal experiences into his work. He's backpacked through the mountains of the western United States and Alaska, received extensive training from law enforcement and U.S. special operations personnel, and once woke up for a two A.M. watch aboard a sailboat only to discover that it was headed the wrong way through the Atlantic sea-lanes in heavy weather, with one of the crew suffering from hypothermia. In addition to being an avid sailor, David is also a certified scuba-rescue diver and a former ski instructor.
---
Enjoy the conversation, shared on YouTube.