Natasha Pulley, author of The Kingdoms, recently joined The Poisoned Pen from Bristol. She and Barbara Peters discussed Bristol and Gladstone's Library in Wales before they discussed Pulley's new book. The link to the Web Store shows both the American edition and the signed British edition, which will be arriving a little later. https://bit.ly/2RJSjCS
Here is The Kingdoms.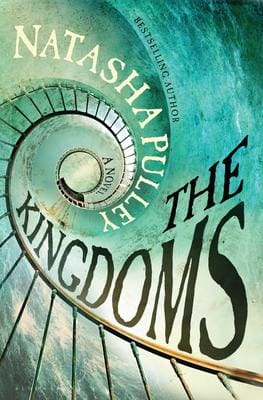 For fans of The 7 ½ Deaths of Evelyn Hardcastle and David Mitchell, a genre bending, time twisting alternative history that asks whether it's worth changing the past to save the future, even if it costs you everyone you've ever loved.
Joe Tournier has a bad case of amnesia. His first memory is of stepping off a train in the nineteenth-century French colony of England. The only clue Joe has about his identity is a century-old postcard of a Scottish lighthouse that arrives in London the same month he does. Written in illegal English-instead of French-the postcard is signed only with the letter "M," but Joe is certain whoever wrote it knows him far better than he currently knows himself, and he's determined to find the writer. The search for M, though, will drive Joe from French-ruled London to rebel-owned Scotland and finally onto the battle ships of a lost empire's Royal Navy. In the process, Joe will remake history, and himself.
From bestselling author Natasha Pulley, The Kingdoms is an epic, wildly original novel that bends genre as easily as it twists time.
---
Enjoy the conversation between Natasha Pulley and Barbara Peters.