Barbara Peters, owner of The Poisoned Pen, recently hosted a discussion of women's roles in the 15th century. Mary Sharratt's book, Revelations, focuses on Margery Kempe and Julian of Norwich. The conversation brought together Peters, Sharratt, Candace Robb, and Diana Gabaldon. You can find Revelations in the Web Store. https://bit.ly/3o0nbem
Here's Revelations.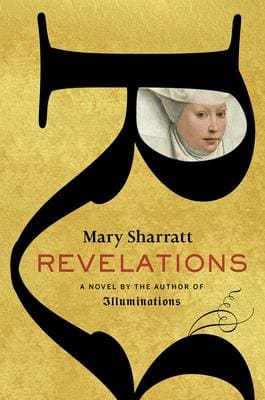 A fifteenth-century Eat, Pray, Love, Revelations illuminates the intersecting lives of two female mystics who changed history—Margery Kempe and Julian of Norwich.
Bishop's Lynn, England, 1413. At the age of forty, Margery Kempe has nearly died giving birth to her fourteenth child. Fearing that another pregnancy might kill her, she makes a vow of celibacy, but she can't trust her husband to keep his end of the bargain. Desperate for counsel, she visits the famous anchoress Dame Julian of Norwich.
Pouring out her heart, Margery confesses that she has been haunted by visceral religious visions. Julian then offers up a confession of her own: she has written a secret, radical book about her own visions, Revelations of Divine Love. Nearing the end of her life and fearing Church authorities, Julian entrusts her precious book to Margery, who sets off the adventure of a lifetime to secretly spread Julian's words.
Mary Sharratt vividly brings the medieval past to life as Margery blazes her trail across Europe and the Near East, finding her unique spiritual path and vocation. It's not in a cloistered cell like Julian, but in the full bustle of worldly existence with all its wonders and perils.
---
If you're interested in the lives of medieval women or female mystics, you'll want to watch this conversation.