Independent Book Review recently ran an article, "Our Favorite Bookstores in the World". Anyone who loves independent bookstores will want to read it, https://bit.ly/3b8zpfB
And, anyone who loves The Poisoned Pen will appreciate the piece about the bookstore. The Poisoned Pen was recommended by R.Read.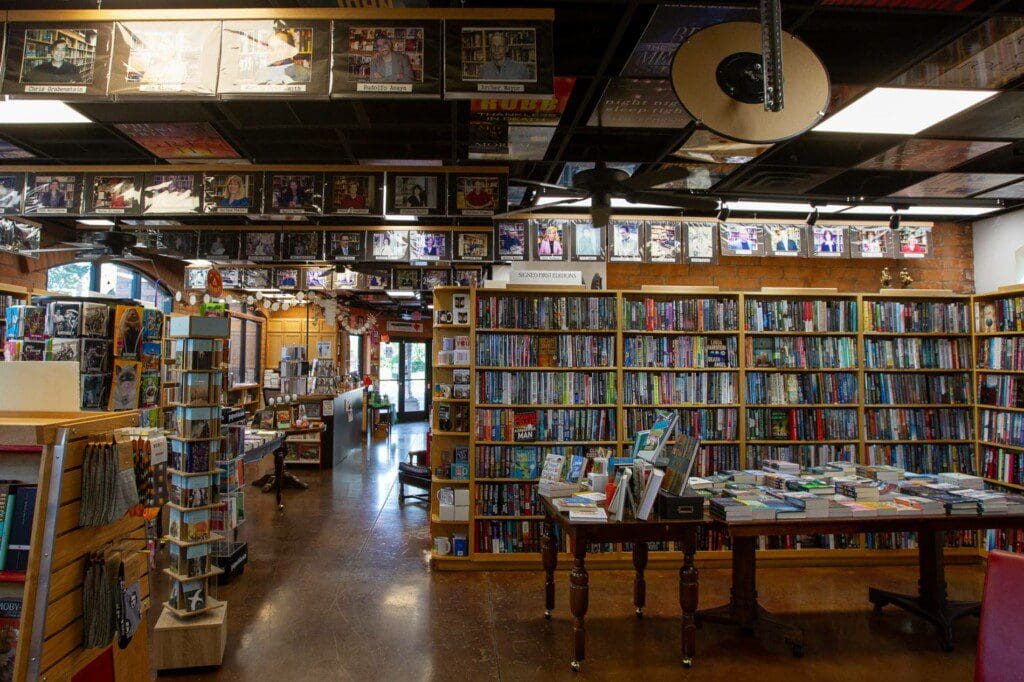 Recommended by R. Read
"Being of a certain age, I may have frequented more indie bookstores than some readers are in years of age.
And by far, the Poisoned Pen Bookstore in Scottsdale, Arizona outshines, outperforms, and eclipses all others for me, especially with their literary events and author collaborations!
Owner Barbara Peters makes it look perfectly natural to pull up a chair alongside Harlan Coben, Lee Child, Diana Gabaldon; just to name a few. Clive Cussler, a long time Arizona resident, made the Poisoned Pen a trusted source for his autographed books, and my personal favorite, Linwood Barclay of Toronto, Canada, once accepted a plate of homemade cookies from me during a reading/signing""solely because he trusts Barbara!
Cozy in size, the store allows in-person engagements (pre- and post-COVID…they've done amazing at live streaming during the pandemic). Adorning walls above the stacks, the way crown molding might trim a ceiling, PPB has autographed photos of practically every famous author imaginable, along with the number of times/books they've presented at this location in Old Town Scottsdale's Art District. If you love autographed first editions or imports, this shop is a must stop if you're ever in the greater Phoenix area.
Visit their website to view past events, support indie, and get an autographed book by your favorite author""it doesn't get any better than that in my book!"
---
Thank you, R. Read.