In case you don't get the newsletter from The Poisoned Pen (and, why not?), I'm going to highlight three upcoming events that Barbara Peters, owner of the bookstore, mentioned. All the comments are Barbara's.
A trio of outstanding thrillers with attendant virtual national book launches at The Pen all happen on April 12 and 13. If you wait to order you may well be disappointed. As they will be joining us from home we can't accept requests for personalizations…. can't wait until next year!! So, once you read this, head to the Web Store to place your orders. https://store.poisonedpen.com/ All the events are hosted on Facebook on The Poisoned Pen's page.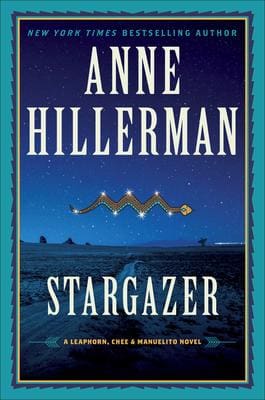 MONDAY APRIL 12 4:45 PM National book launch
Anne Hillerman discusses Stargazer (Harper $27.99
Bernie Manuelito, Leaphorn & Chee
I love learning about NM's Very Large Array in this new chapter.
Everyone in this excellent story takes a step forward, even Joe Leaphorn with his fear of flying, Jim Chee with his staff assignment, Bernie Manuelito with wondering if she should change her career goals, and all of them moving widely across the eastern NM landscape. Very exciting mystery too. And we will host an event for the first biography of Tony Hillerman in September.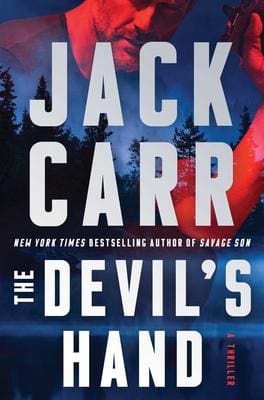 MONDAY APRIL 12 6:00 PM National book launch
Jack Carr discusses The Devil's Hand (Atria $27.99)
James Reece #4
Our Signed copies come with a specially designed signed bookplate too.

I just received my very own signed copy from Jack and will have more to report next Enews.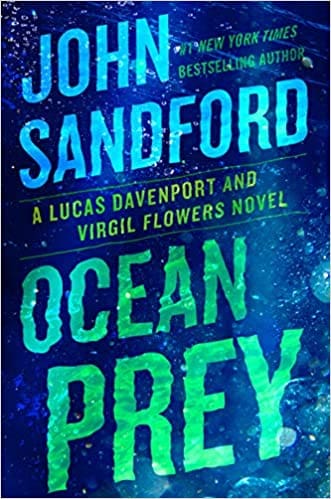 TUESDAY APRIL 13 6:00 PM National book launch
John Sandford discusses. Ocean Prey (Putnam $29)
Lucas Davenport and Virgil Flowers, together!
Just finished this. So much fun! Lots of humor in this one. Lucas is looser, and of course Virgil always is. Good diving and boat stuff off Florida, a free wheeling US Marshals action livens up the FBI investigation into a deep sea drug drop and the murder of thee Coast Guardsmen. Virgil gets a moment of Die Hard action!! in the end game. Recommended to any reader, Lucas Davenport fan or not. You don't need to have read any Prey novel to buckle up with this thriller.
Tips on our Virtual Events
The times listed are Pacific Daylight Time

Here is the link to view them on Facebook Live

We try to start them on time at the hour posted. You can sign it a bit early and wait for it to start. Or join later.

You can watch them in real time and comment if you do belong to FB. And you can watch them later at any time that is convenient.

You can listen to them in a subsequent podcast

Here's the link to our You Tube channel

The Videos go back for some years. Watch those posted to You Tube on your Smart TV. It's a nice change from a small screen