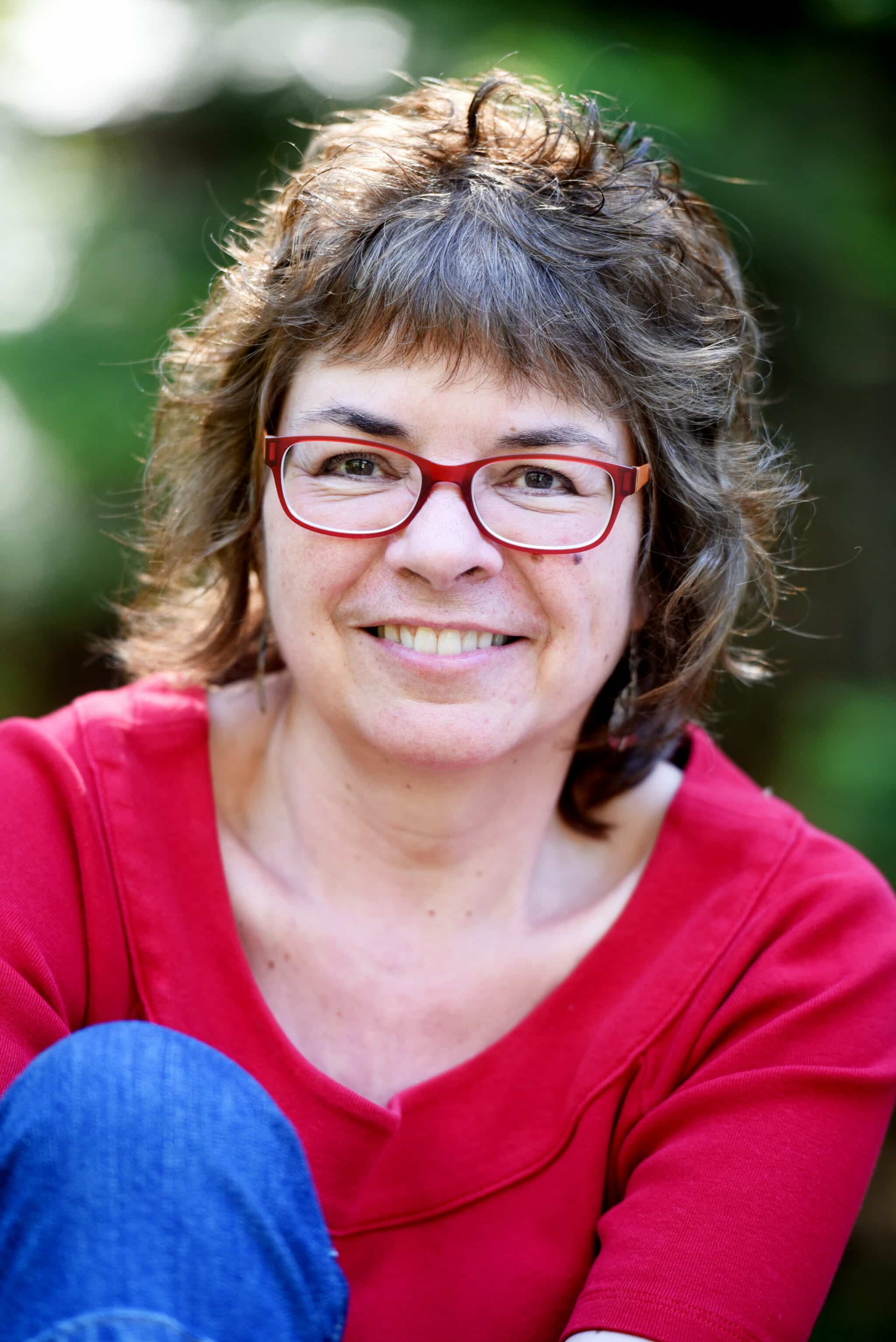 It's my pleasure to introduce you to a new author today. Well, not really. Some of you may already recognize Leslie Budewitz, who has written her first standalone novel under the name Alicia Beckman. Bitterroot Lake's publication date is April 13, but Beckman agreed to share a piece a week ahead of time. You can order Bitterroot Lake through the Web Store. https://bit.ly/39w499H
The Stories Behind the Story
by Alicia Beckman (aka Leslie Budewitz)
An essential element of creativity is the ability to weave disparate images and ideas into something new. Psychologists call that divergent thinking, and it's one of the three main factors in creativity, along with plasticity—the interest in new ideas, objects, and scenarios, and convergence—the ability to pull ideas together into something cohesive and coherent. It's what I enjoy most about writing—the almost magical way that seemingly-disconnected bits and pieces fit themselves together to tell a story.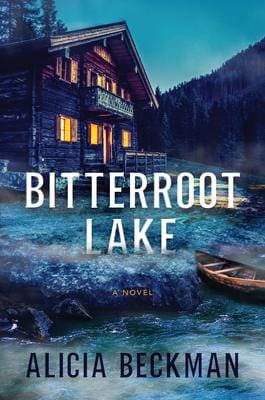 Though Bitterroot Lake (Crooked Lane Books, April 13, 2021) is my eleventh novel and twelfth book, it's my first stand-alone suspense novel. I knew the basic premise—four women, two of them sisters, reunite at the historic lodge owned by the sisters' family, where a tragedy occurred twenty-five years ago. I knew the history of the lodge would play a role, but didn't know how. The exciting part was discovering crucial elements of my characters' lives and of the community, many emerging subconsciously, and deliberately shaping them into story.
I'd long wanted to write a novel exploring women's friendships, how connections ebb and flow over time, how tensions and misconceptions play out, how alliances shift, how loyalty is tested but endures. It's a classic story, told many times, but each telling is different because the women themselves are different. I suspect I'd been drawn to it in part because I'm blessed with a deep friendship of more than forty years, and I've also seen how other friendships touched it, intersecting like human Venn diagrams, and ultimately didn't stick or broke apart. Friendship is a core value to many women, and yet, it is never a static thing.
Turns out I've actually written two novels with this theme, which emerged unexpectedly in The Solace of Bay Leaves (Seventh Street Books, 2020), the Spice Shop mystery I was writing at the same time as I was hatching and pitching the idea for what became Bitterroot Lake. Apparently my subconscious mind had more to say.
Here in Montana, as in many parts of the country, it's not uncommon to see a historic lodge on the shores of a mountain lake. A handful, like the lodges of Glacier National Park, are grand public monuments to the vision of early twentieth century architects and the WPA, boasting logs five feet across and a recognizable rustic style. Others are spacious and graceful, or snug and cozy, and some are slowly sinking back into the earth. I love every one of them.
A friend had been sharing her adventures cleaning out her large home, filled with her own collections and those of previous generations. I didn't know she had good reason to feel the ticking of time as she posted pictures of her discoveries and dilemmas on Facebook. A woman I knew spoke of spending extra hours with a relative who'd been widowed unexpectedly, leaving her wealthy but alone at just seventy, when she'd thought they had years together.
Divergent elements. Disparate images and ideas, from the past and the present, from across the country, from other women's lives and my own. I took the image of that Victorian house in New England and merged it with a modern marvel in Seattle to create a historic lodge on a Montana lake. My mind handed me Sarah McCaskill Carter, who'd been expecting to rediscover life with her husband, enjoying the fruits of his success now that the nest was empty, but instead finds herself a widow at forty-seven. When her mother suggests she come back to Montana to help clean out the family's lodge, she never imagines she'll spend that time with her sister and two old friends—a foursome that broke apart after a tragedy twenty-five years ago. And she certainly doesn't expect that a new tragedy will force them to confront their jealousies and resentments and reconsider choices they made under very different circumstances.
I'm particularly grateful for the way my inner voice and writer self worked together because I was writing this book in the first five months of 2020. Just as I got to the heart of the story, the world shut down. Opportunities for in-person research were gone, although my husband and I did spend a lovely clear-blue afternoon wandering through historic cemeteries and crawling around an ancient ice house that became a pivotal setting. My mind happily filled in the gaps, feeding me images that then became ideas I could weave into plot threads, plant as symbols, and spin as metaphors. Some came from my legal career and community work. Others came from what I learned while my husband, a musician, was writing the music for two documentaries on regional history. I have fond memories of childhood train trips, eating off the railroad china Sarah finds in the lodge's kitchen cupboards. And there's the bitterroot itself, small and lovely, the state flower, named by Meriwether Lewis and sacred to the Salish people.
And always, there are the ways that women in isolated places—of geography or circumstance—find to connect with other women, and to help them, and how women are wracked by guilt when they realize they've failed to help another.
It's a story as old as the mountain pines and the glacial lake waters. I hope with Bitterroot Lake, I've found a way to make it new again.
***
ABOUT THE BOOK:
From the cover:
When four women separated by tragedy reunite at a lakeside Montana lodge, murder forces them to confront everything they thought they knew about the terrifying accident that tore them apart, in Agatha Award-winning author Alicia Beckman's suspense debut.
Twenty-five years ago, during a celebratory weekend at historic Whitetail Lodge, Sarah McCaskill had a vision. A dream. A nightmare. When a young man was killed, Sarah's guilt over having ignored the warning in her dreams devastated her. Her friendships with her closest friends, and her sister, fell apart as she worked to build a new life in a new city. But she never stopped loving Whitetail Lodge on the shores of Bitterroot Lake.
Now that she's a young widow, her mother urges her to return to the lodge for healing. But when she arrives, she's greeted by an old friend–and by news of a murder that's clearly tied to that tragic day she'll never forget.
And the dreams are back, too. What dangers are they warning of this time? As Sarah and her friends dig into the history of the lodge and the McCaskill family, they uncover a legacy of secrets and make a discovery that gives a chilling new meaning to the dreams. Now, they can no longer ignore the ominous portents from the past that point to a danger more present than any of them could know.
Publisher: Crooked Lane Books (April 13, 2021)
ABOUT THE AUTHOR:
Alicia Beckman makes her suspense debut with Bitterroot Lake (Crooked Lane Books, April 2021). As Leslie Budewitz, she's a three-time Agatha-Award winner (2011, Best Nonfiction; 2013, Best First Novel; 2018, Best Short Story) and best-selling author of the Spice Shop mysteries, set in Seattle's Pike Place Market, and the Food Lovers' Village mysteries, inspired by Bigfork, Montana, where she lives. A practicing lawyer, she's a national board member of Mystery Writers of America and a past president of Sisters in Crime.