Candice Fox' standalone, Gathering Dark, was released a year ago in Australia, so the book trailer below features the Australian cover. However, the story is the same in the American edition, to be released on Tuesday, March 16. Fox will be the guest author for the virtual event at The Poisoned Pen, hosted by Adrian McKinty. The event will be at 6:30 PM PT, 9:30 PM ET. You can order Gathering Dark and other books by Fox through the Web Store. https://bit.ly/3cyWpnI
Here's the book trailer for Gathering Dark.
Check out the summary of Candice Fox' Gathering Dark.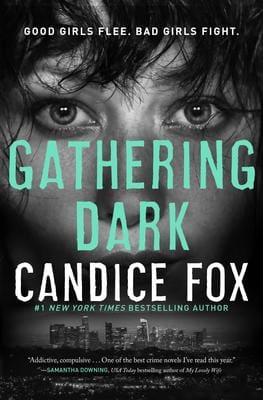 Candice Fox. Gathering Dark (Tor, $27.99 unsigned copies). Gathering Dark is a new standalone thriller set in Los Angeles from #1 New York Times and Globe and Mail bestselling author Candice Fox.
A convicted killer. A gifted thief. A vicious ganglord. A disillusioned cop. Together they're a missing girl's only hope.
Dr. Blair Harbour, once a wealthy, respected pediatric surgeon, is now an ex-con down on her luck. She's determined to keep her nose clean and win back custody of her son. But when her former cellmate begs for help to find her missing daughter, Blair is compelled to put her new-found freedom on the line.
Detective Jessica Sanchez has always had a difficult relationship with the LAPD. And her inheritance of a multi-million dollar mansion as a reward for catching a killer has just made her police enemy number one.
It's been ten years since Jessica arrested Blair for cold-blooded murder. So when Jessica opens the door to the disgraced doctor late one night she expects abuse, maybe even violence. What comes next is a plea for help…
---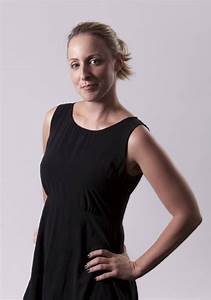 Hades, Candice Fox's first novel, won the Ned Kelly Award for best debut in 2014 from the Australian Crime Writers Association. The sequel, Eden, won the Ned Kelly Award for best crime novel in 2015, making Candice only the second author to win these accolades back-to-back. She is also the author of the bestselling Fall, Crimson Lake and Redemption Point, all shortlisted for Ned Kelly and Davitt Awards.
In 2015 Candice began collaborating with James Patterson. Their first novel together, Never Never, set in the vast Australian outback, was a huge bestseller in Australia and went straight to number 1 on the New York Times bestseller list in the US and also to the top of the charts in the UK. Since then they have written Black & Blue, Fifty Fifty, Liar Liar, Hush Hush in the Harriet Blue series. Her books are printed in fifteen languages.
Born in 1985, Candice is the middle child of a large, eccentric family from Sydney's western suburbs composed of half-, adopted and pseudo siblings. The daughter of an enthusiastic foster-carer, Candice spent her childhood listening around corners to tales of violence, madness and evil from the cops and childcare authorities who frequented her home.
Bankstown born and bred, she failed to conform to military life in a brief stint as an officer in the Royal Australian Navy at age eighteen. At twenty, she turned her hand to academia, and taught high school through two undergraduate and two postgraduate degrees. She is a crafter, animal-lover and wine drinker living in Sydney.
---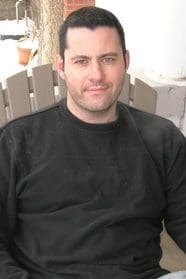 Here's the background of the guest host, author Adrian McKinty.
Adrian McKinty was born and grew up in a working class housing project in Belfast, Northern Ireland during the worst decades of the Troubles. He attended Oxford University on a full scholarship to study philosophy. He fell in love with a girl there and followed her to New York City where he worked as an illegal in bars and building sites and as a Teamster driver for three years before marrying the girl and becoming a US citizen. He taught high school in Denver and Boulder before moving to Melbourne Australia where he decided to write full time.
His Sean Duffy series has currently sold in excess of 250,000 copies since its debut in 2012.
In the last 12 months Adrian's books have been shortlisted for the Edgar Award, Dagger Award, Anthony Award, Theakston Crime Novel of the Year Award, the Ned Kelly Award and the Prix SNCF.