Charlaine Harris recently visited The Poisoned Pen virtually to talk about her latest Gunnie Rose novel, The Russian Cage. Patrick King hosted her. You can order copies of The Russian Cage through the Web Store. https://bit.ly/3dTC2E8
Here's the description of The Russian Cage.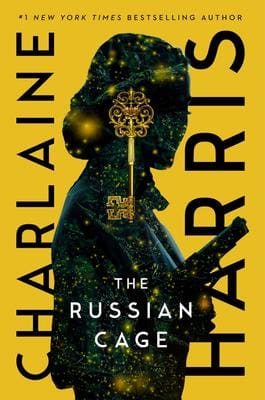 #1 New York Times and USA TODAY bestselling author Charlaine Harris is at her best in this alternate history of the United States where magic is an acknowledged but despised power in this third installment of the Gunnie Rose series.
Picking up right where A Longer Fall left off, this thrilling third installment follows Lizbeth Rose as she takes on one of her most dangerous missions yet: rescuing her estranged partner, Prince Eli, from the Holy Russian Empire. Once in San Diego, Lizbeth is going to have to rely upon her sister Felicia, and her growing Grigori powers to navigate her way through this strange new world of royalty and deception in order to get Eli freed from jail where he's being held for murder.
Russian Cage continues to ramp up the momentum with more of everything Harris' readers adore her for with romance, intrigue, and a deep dive into the mysterious Holy Russian Empire.
---
Charlaine Harris is a New York Times bestselling author who has been writing for over thirty years. She was born and raised in the Mississippi River Delta area. She has written four series, and two stand-alone novels, in addition to numerous short stories, novellas, and graphic novels (cowritten with Christopher Golden). Her Sookie Stackhouse books have appeared in twenty-five different languages and on many bestseller lists. They're also the basis of the HBO series True Blood. Harris now lives in Texas, and when she is not writing her own books, she reads omnivorously. Her house is full of rescue dogs.
---
Charlaine Harris and Patrick King discuss her career as a writer. Enjoy the conversation!