John Charles from The Poisoned Pen asks one of my favorite questions of authors. Who were you before you became an author? You'll have to check the conversation to hear their answers. Christina Dodd, author of Wrong Alibi, and Jayne Ann Krentz, author of All the Colors of Night, answered Charles' questions recently. You can find signed copies of their books in the Web Store. https://store.poisonedpen.com/
Here's Christina Dodd's Wrong Alibi.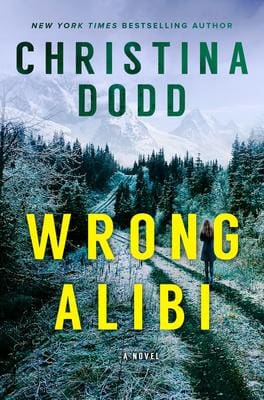 Perfect for fans of Lisa Jewell, New York Times bestselling author Christina Dodd delivers an all-new thriller, featuring a bold and brash female protagonist.
WRONG JOB
Eighteen-year-old Evelyn Jones lands a job in small-town Alaska, working for a man in his isolated mountain home. But her bright hopes for the future are shattered when Donald White disappears, leaving her to face charges of theft, embezzlement—and a brutal double murder. Her protestations of innocence count for nothing. Convicted, she faces life in prison…until fate sends her on the run.
WRONG NAME
Evie's escape leaves her scarred and in hiding, isolated from her family, working under an alias at a wilderness camp. Bent on justice, intent on recovering her life, she searches for the killer who slaughters without remorse.
WRONG ALIBI
At last, the day comes. Donald White has returned. Evie emerges from hiding; the fugitive becomes the hunter. But in her mind, she hears the whisper of other forces at work. Now Evelyn must untangle the threads of evidence before she's once again found with blood on her hands: the blood of her own family…
"This is Dodd at her brilliant best."
—Booklist (starred review) on Strangers She Knows
Dodd's twisty suspense will have readers turning the pages and keeping the lights on at night.
---
Here's the summary of All the Colors of Night by Jayne Ann Krentz.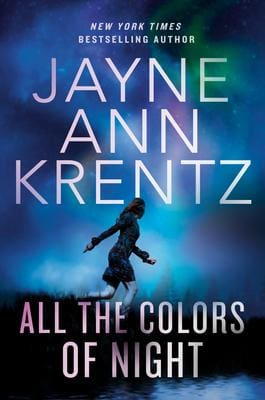 An instant New York Times bestseller!

Two psychics plunge into a dark world of deadly secrets in this second installment in the Fogg Lake trilogy by New York Times bestselling author Jayne Ann Krentz.
 
North Chastain possesses a paranormal talent that gives him the ability to track down the most dangerous psychic criminals. When his father suddenly falls into a coma-like state, North is convinced it was caused by a deadly artifact that traces back to the days of a secret government program known only as the Bluestone Project. North knows his only hope of saving his father is to find the artifact. He is good when it comes to tracking down killers, but to locate the relic he's going to need help from a psychic who knows the shadowy world of obsessive collectors, deceptive dealers and ruthless raiders.…
 
With her reputation in ruins after a false accusation, antiques expert Sierra Raines is looking for a fresh start. She turns to the murky backwaters of the paranormal artifacts trade, finding and transporting valuable objects with a psychic provenance. When North Chastain approaches her for help, Sierra takes him on as a client, though not without reservations. North represents the mysterious Foundation, the secretive organization established to police the underworld populated by psychic criminals and those, like Sierra, who make a living in the shadows of that world.
 
North and Sierra soon find themselves at the scene of the Incident, which occurred decades ago in Fogg Lake. The town and its residents were forever changed by the disaster in the nearby Bluestone Project labs. The pair unearths shocking truths about what happened that fateful night, but they are playing with fire—someone in town knows what they've discovered and will do anything to make sure the secrets stay buried.
---
If you enjoy these authors, you'll appreciate the conversation between Jayne Ann Krentz, Christina Dodd, and John Charles.
---