John Charles from The Poisoned Pen recently had the chance to talk with Kristen Ashley about her Dream Team books as well as her background and other subjects. Signed copies of Ashley's new book, Dream Chaser, will be available through the Web Store. https://bit.ly/3nN1hKk
Here's the background of Dream Chaser.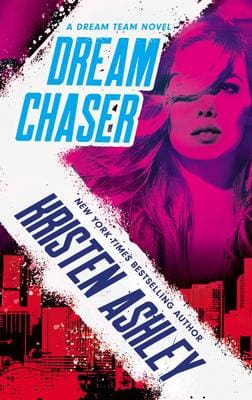 n this steamy, addictive contemporary romance spinning off the New York Times bestselling Dream Man and Rock Chick series, Ryn Jansen must put her trust in the one man she wants — and the one man she can't let herself have.
Ryn Jansen has no interest in taking a risk on Boone Sadler. Thanks to a long list of men who've done nothing but let her down, Ryn vows to stay far away from the caring, protective commando. And when Boone confronts Ryn with evidence that her loved ones are conning her, Ryn is less than thrilled — with her family and Boone. But even as Boone proves he's the kind of guy to meet her every need, she doesn't trust him to stay when life gets hard . . .
Boone Sadler's never been one to back down from a challenge. He's determined to show the funny, sexy Ryn that the irresistible connection between them is worth exploring. But caring for Ryn's heart and body becomes a matter of life and death when Ryn's beloved niece and nephew are put in danger and dirty cops begin gunning for Ryn. Soon Boone realizes their romance is in danger of more than heartbreak — and to have any future together, they'll have to put their trust in each other.
*****
Kristen Ashley is the award-winning and New York Times bestselling author of over sixty romance novels. Her books have been translated in fifteen languages, with nearly three million copies sold.
Born in Gary and raised in Brownsburg, Indiana, Kristen was a fourth generation graduate of Purdue University. Since, she has lived in Denver, the West Country of England, and she now resides in Phoenix. She worked as a charity executive for eighteen years prior to beginning her writing career.
*****
Enjoy the conversation with Kristen Ashley.