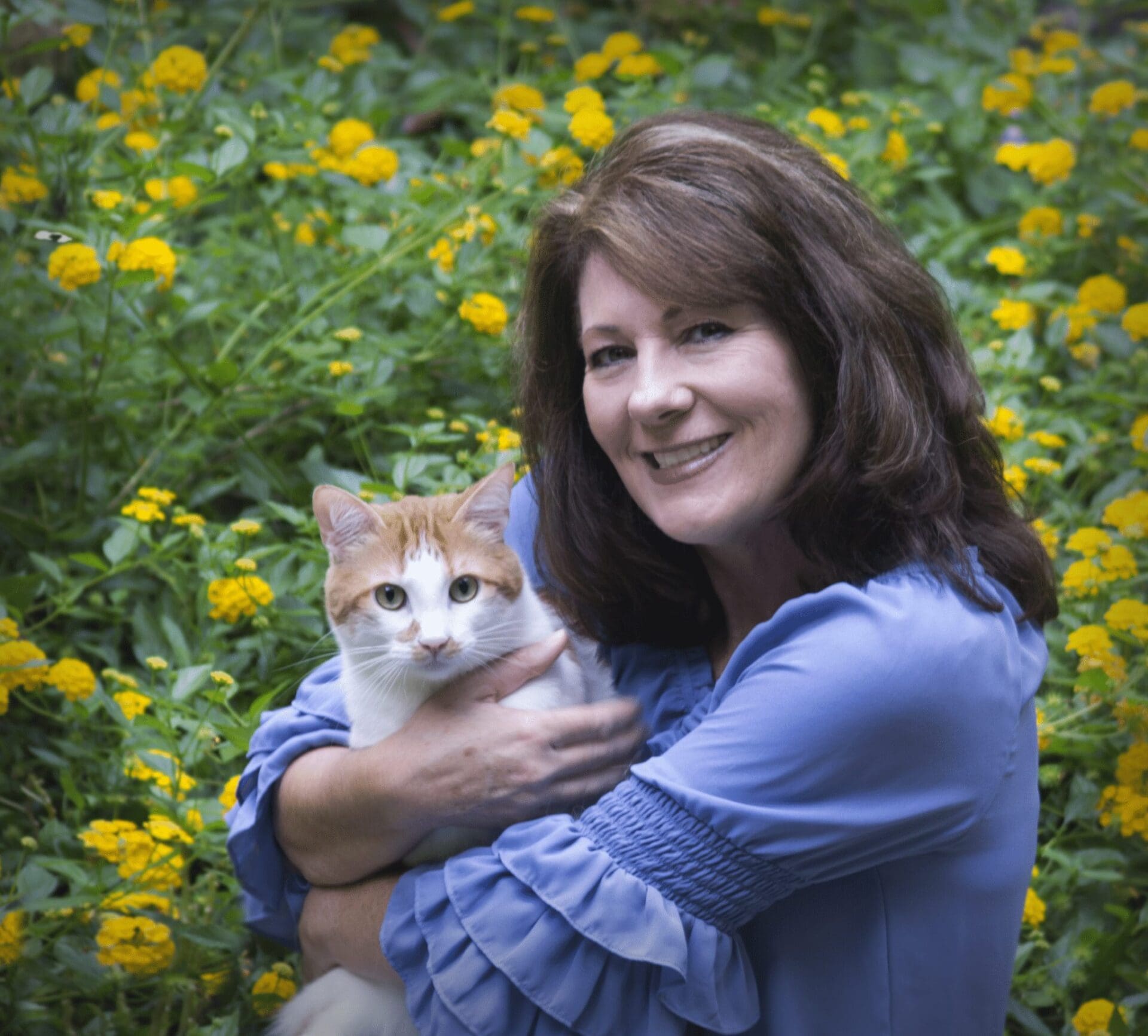 Diane Kelly, author of the Paw Enforcement novels and the House-Flipper mysteries, was so distracted she forgot to send me her "Distractions" post! However, during this pandemic and an election year, we're all distracted. I told her we're always eager to see what's keeping an author's attention. You can find Kelly's latest Paw Enforcement novel, Bending the Paw, in the Web Store. Her next House-Flipper mystery, Murder with a View, is due out Feb. 9. You can pre-order it as well. https://bit.ly/2Ip7f4B
Diane Kelly is a former state assistant attorney general and tax advisor who spent much of her career fighting, or inadvertently working for, white-collar criminals. She is also a proud graduate of the Mansfield, Texas Citizens Police Academy. The first book in Diane's IRS Special Agent Tara Holloway series, Death, Taxes, and a French Manicure, received a Romance Writers of America Golden Heart Award. Book #2, Death, Taxes, and a Skinny No-Whip Latte, won a Reviewers Choice award. Diane has combined her fascination with law enforcement and her love of animals in her K-9 cop Paw Enforcement series.
Kelly gives us a slightly different take on reading during a pandemic. Check out the audiobooks she's listened to. You can order the audiobooks, or the books, through the Web Store. https://store.poisonedpen.com/
*****
My reading habits have definitely changed during the pandemic. Because there's not much we can do for fun these days, and because staying cooped up in the house gets old, I've been taking many more walks than I used to. While the exercise is good for me, it cuts into what would otherwise be my reading time. To remedy the situation, I've shifted from reading primarily in print or e-book format to listening to audiobooks while I'm strolling the neighborhood. It's a great way to multi-task! The exercise and distraction also help relieve stress. These are some of the books I've listened to and enjoyed: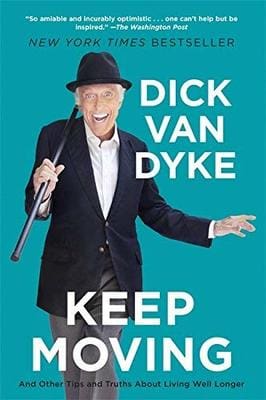 Keep Moving by Dick Van Dyke "" this autobiography is light, uplifting, and inspiring, just the thing we need right now. I've been a Dick Van Dyke fan since he appeared in the movies of my childhood, and it was nice to hear him read his own work.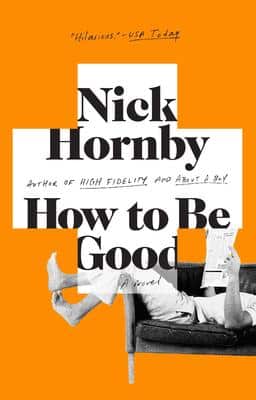 How to Be Good by Nick Hornby "" I love Nick Hornby's stories. They're about people with real problems, but who approach solving them in unique ways. They don't have ideal endings, but they usually end on a hopeful note, with the characters having grown even if things don't turn out exactly perfect or as expected. This book follows that format. It's about a couple having marital problems, and working through them, trying to figure out what's best for them and their children. Some odd people come into their lives and offer them new perspectives.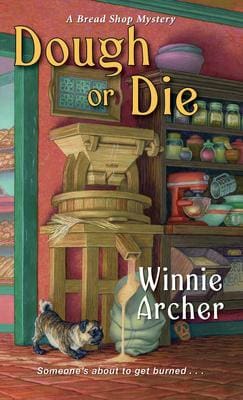 Dough or Die by Winnie Archer "" this is a fun cozy mystery set in a bread shop called Yeast of Eden on the California coast. The shop is being featured in a reality TV show, but things heat up when someone attempts to kill the cameraman. It's an enjoyable mystery, with a touch of romance and a very adorable dog. And who doesn't love bread?
*****
As I said, you can find Diane Kelly's own books in the Web Store. https://bit.ly/2Ip7f4B
Here's her latest Paw Enforcement mystery, Bending the Paw.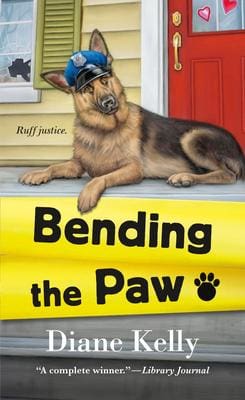 Make way for the long paw of the law as police officer Megan Luz and her K-9 partner Brigit investigate a baffling new mystery in Bending the Paw, by Diane Kelly.
A MURDER WITHOUT A BODY IS LIKE A DOG WITHOUT A BONE

A bloodbath is a shocking new challenge for Megan and Brigit when Detective Audrey Jackson calls them to the scene of what could only be a brutal murder. But the one thing the nightmarish scene is missing is a victim. The frantic homeowner's husband is gone, seemingly without a trace—and so is the money he was holding. Has a vicious killer committed what might just be the perfect crime?
Meanwhile, it's hailing cats and dogs all over Fort Worth, and roofing contractors have descended on the city in droves. With plenty of damage and continuing storms, work delays are building up like so much runoff, but Megan is suspicious that one roofer may be a scam artist. Determined to leash every lawbreaker she and her K-9 partner find, Megan is building a case for prosecution, all while Brigit has her nose to the ground for a murderer…
"Be prepared for a laugh fest. Diane Kelly is first class."—Night Owl Romance
*****
Murder with a View is due out Feb. 9, but you can pre-order it.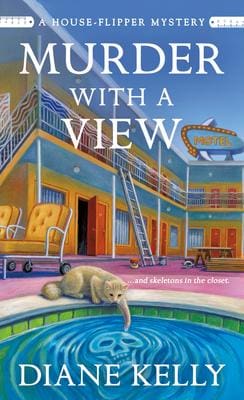 Murder With a View is the third book in the delightful cozy mystery series from Diane Kelly set in Nashville, Tennessee—where the real estate market is to die for…