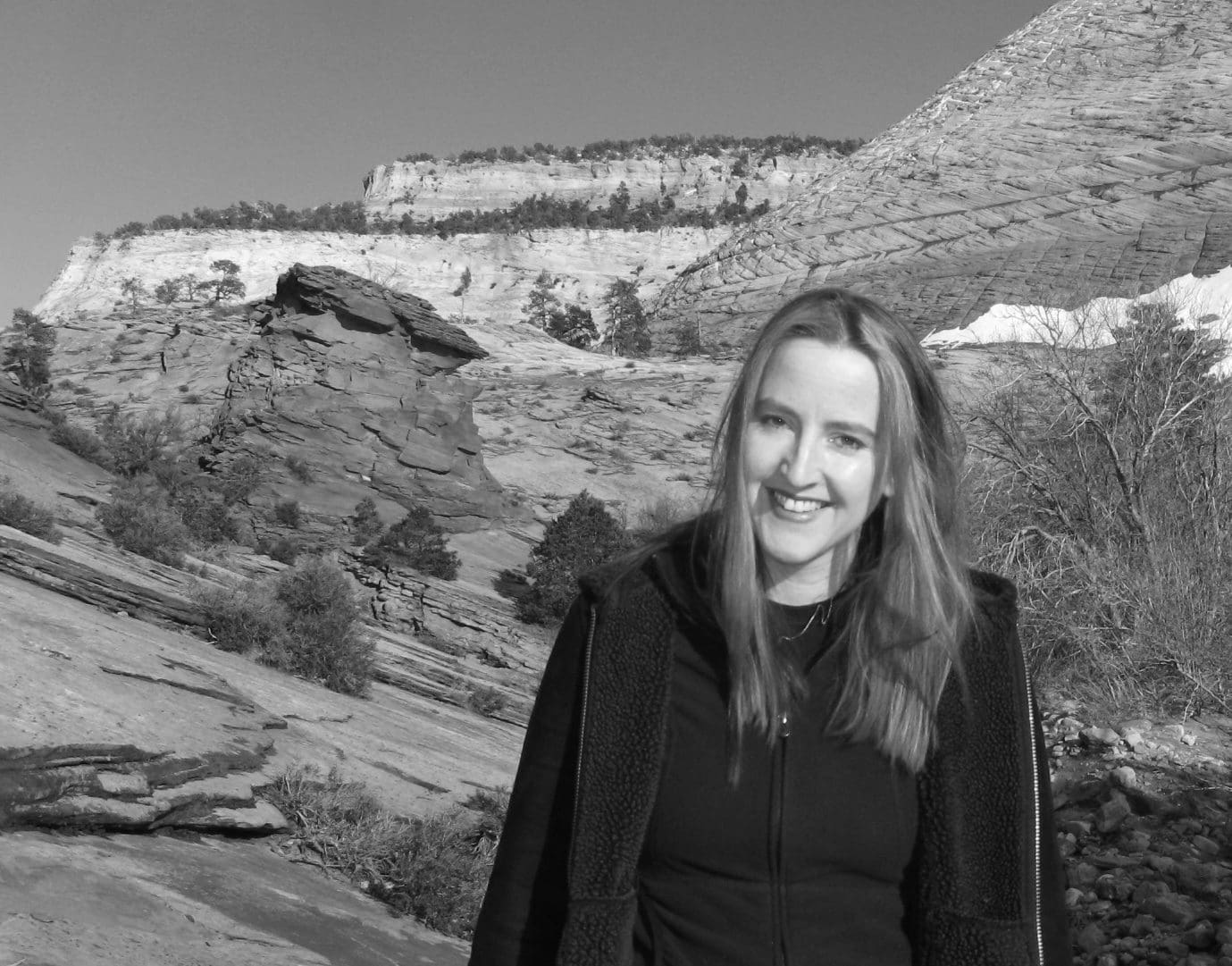 A Solitude of Wolverines is the first in Alice Henderson's new wildlife series. It's released on Tuesday, October 27, but you can pre-order it now through the Web Store. https://bit.ly/2SwEKDF You might want to read the story behind the book, and the new series. Then, you might be even more interested in A Solitude of Wolverines.
First, let me introduce Alice Henderson. In addition to being a writer, Alice Henderson is a wildlife sanctuary monitor, geographic information systems specialist, and bioacoustician. She documents wildlife on specialized recording equipment, checks remote cameras, creates maps, and undertakes wildlife surveys to determine what species are present on preserves, while ensuring there are no signs of poaching. She's surveyed for the presence of grizzlies, wolves, wolverines, jaguars, endangered bats, and more. 
This time, it's about wolverines.
POISONED PEN GUEST BLOG
by Alice Henderson
I've always loved to read thrillers that incorporate science. From the settings of Nevada Barr's work to the novels of Douglas Preston, Lincoln Child, and James Rollins, plots steeped in nature and science have long thrilled me.
Since my youth, I've been split down the middle between science and the arts, and I've always cared deeply about conservation and wildlife. From the time I was six, I had devised creative ways for a kid to earn money for conservation-minded non-profits. I sold crafts I'd made and did chores for my neighbors. At the same time, on the creative side, I was writing private detective stories on an old manual Underwood typewriter my dad had given me.
But throughout the years, as I became a wildlife researcher and a published author, I hadn't joined the two worlds together. Then one night, while on a research trip in Montana, hoping to record wolves on bioacoustic equipment, I had the inspiration to merge my love of writing with my love of wildlife.
I wanted to write something both engaging and informative about the plight of wildlife. But I knew if I wrote a non-fiction book about a struggling species, I might only reach a few readers who were already interested in preservation. But if I wrote an engaging thriller about a species, I had the possibility of attracting readers for the story and characters, too.
And so I devised a new suspense series. For my protagonist, I created a wildlife biologist who would study a different endangered species in each book. I wanted her to be female and tough, a resilient character who was able to think and fight her way out of dangerous situations. And I wanted her to have real heart, a compassionate attitude toward the wildlife she was trying to save.
            So that just left choosing a species for the first book. I knew I wanted a species that was facing extinction and that few people knew about. I'd spent a lot of time in the Rockies, and had long been fascinated with wolverines. I'd set out camera traps on species presence surveys in the hopes of capturing an image of one.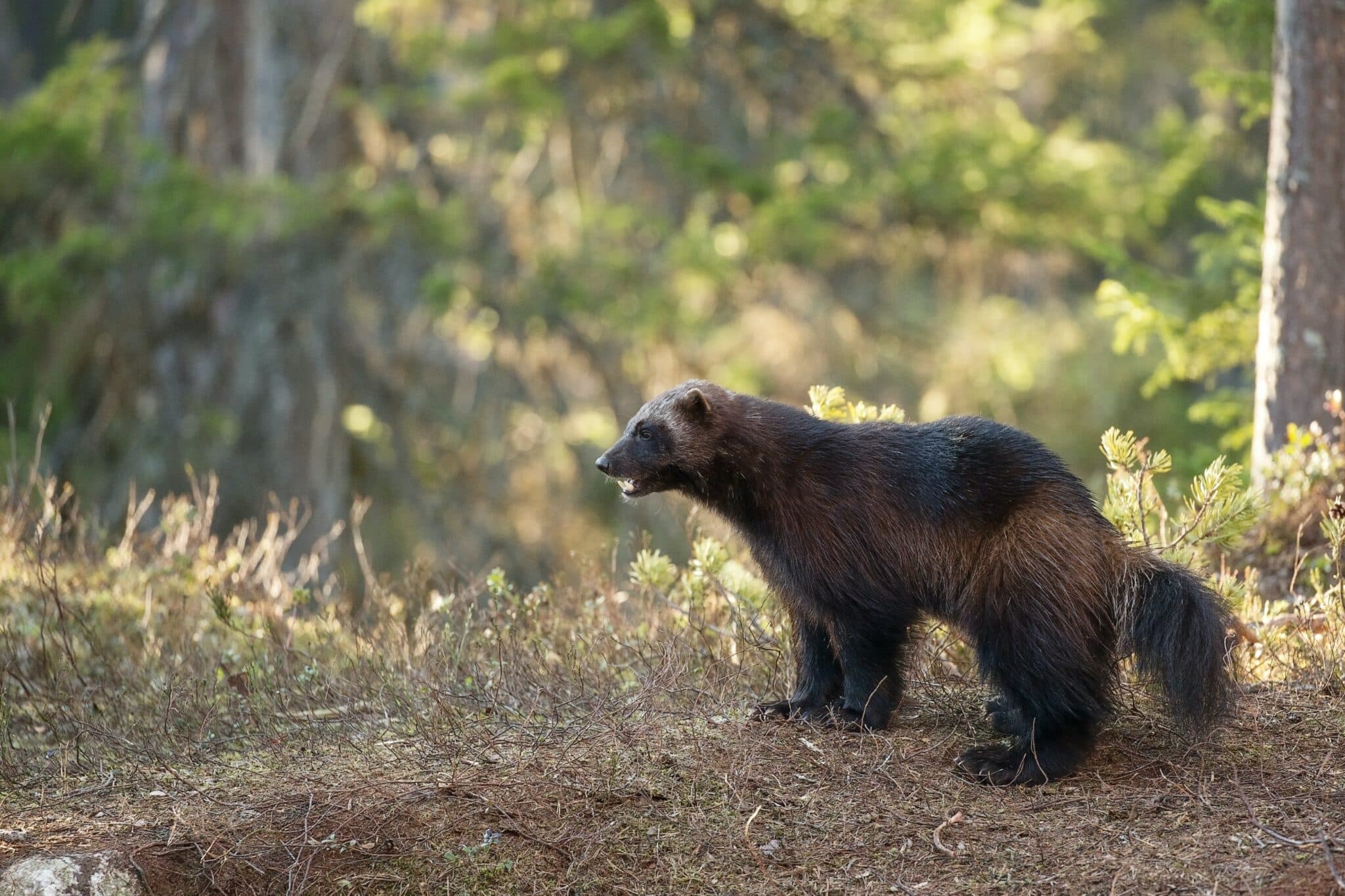 These hardy creatures are the largest members of the weasel family, and they are formidable. Though weighing only thirty-five pounds, they've been known to drive off grizzlies from kills and take down moose. They're largely scavengers, though, relying on the kills of bears and wolves. They used to range as far south as New Mexico and as far east as New York State, but between trapping, anthropogenic climate change, habitat fragmentation, and government-run "predator control" programs, they've been extirpated in much of their habitat, and now number less than 300 in the lower 48. These individuals struggle to survive in a few fragmented populations in the Cascades and Rockies. While researching the book, I was lucky enough to see a wolverine in Glacier National Park, Montana, which is incredible considering how few there are.
A Solitude of Wolverines, the first novel in my new series, features Alex Carter, a wildlife biologist who takes a job on a remote wildlife sanctuary in Montana. Tasked with determining if wolverines are present on the preserve, she encounters danger when she stumbles on a secret that locals will kill to protect.
            It comes out October 27, 2020, in hardcover, ebook, and audiobook, and I hope readers will be captivated not only by the atmosphere and suspense, but by the amazing, resilient creatures who call the setting home.
*****
Here's the summary of A Solitude of Wolverines.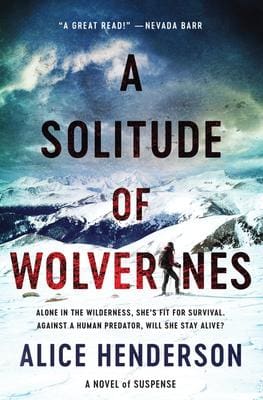 "Both a mystery and a survival story, here is a novel written with a naturalist's eye for detail and an unrelenting pace. It reminded me of the best of Nevada Barr…It's so fraught with excitement and wondrous details that it demands to be read in one sitting and savored afterward. Don't miss it." —James Rollins, #1 New York Times bestselling author of The Last Odyssey
The first book in a thrilling series featuring a wildlife biologist who courts trouble as she saves endangered species . . . and a mysterious killer who buries his dead in the land she helps preserve—a fast-paced, action-driven tale of suspense with the atmosphere and propulsive tension of works by Jane Harper, Craig Johnson, William Kent Krueger, and Nevada Barr.
While studying wolverines on a wildlife sanctuary in Montana, biologist Alex Carter is run off the road and threatened by locals determined to force her off the land.
Undeterred in her mission to help save this threatened species, Alex tracks wolverines on foot and by cameras positioned in remote regions of the preserve. But when she reviews the photos, she discovers disturbing images of an animal of a different kind: a severely injured man seemingly lost and wandering in the wilds.
After searches for the unknown man come up empty, local law enforcement is strangely set on dismissing the case altogether, raising Alex's suspicions. Then another invasive predator trespasses onto the preserve. The hunter turns out to be another human—and the prey is the wildlife biologist herself. Alex realizes too late that she has seen too much—she's stumbled onto a far-reaching illegal operation and now has become the biggest threat.
In this wild and dangerous landscape, Alex's life depends on staying one step ahead—using all she knows about the animal world and what it takes to win the brutal battle for survival.