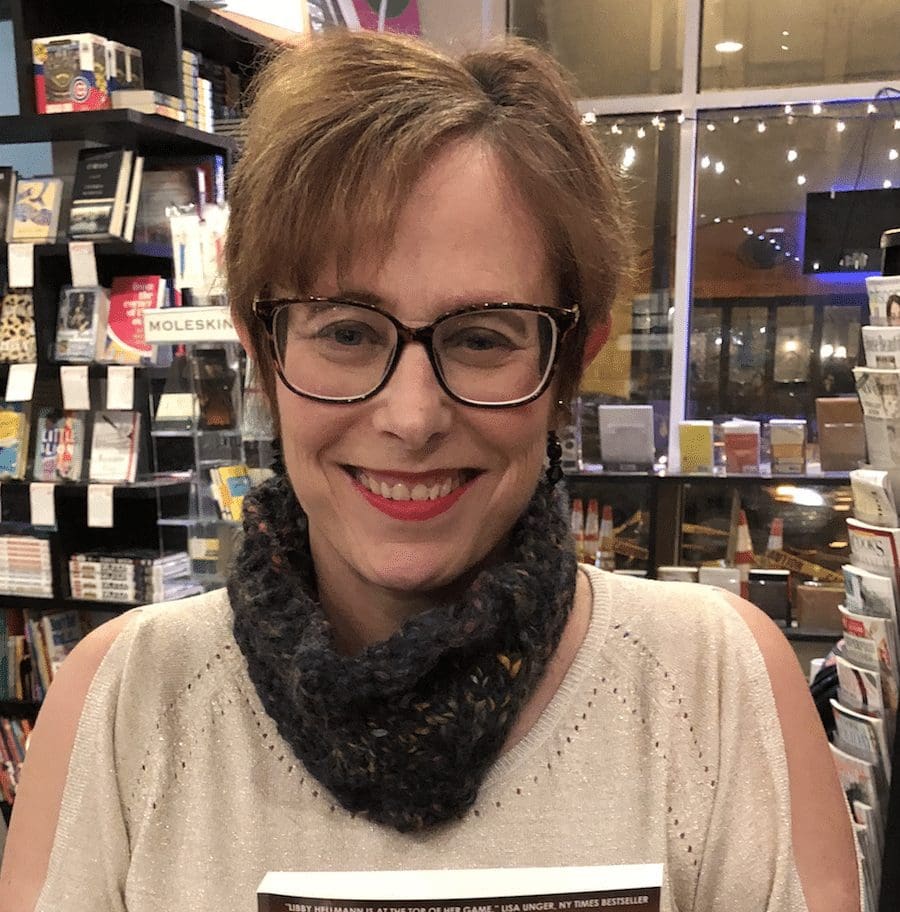 While many of Libby Fischer Hellman's novels are set in Chicago, she's taken readers around the world in her novels. Her October 7 release, A Bend in the River, will take readers to Vietnam. You can order Hellmann's novels through the Web Store. https://bit.ly/3cg9jqa
Libby Fischer Hellmann left a career in broadcast news in Washington, DC and moved to Chicago over 35 years ago, where she, natu­rally, began to write gritty crime fiction. Thirteen novels and many short stories later, she claims they'll take her out of the Windy City feet first. She has been nominated for many awards in the mystery writing commu­nity and has even won a few. Her novels include the now five-volume Ellie Foreman series, which she describes as a cross between Desperate Housewives and 24; the hard-boiled 4-vol­ume Georgia Davis PI series, and three stand-alone historical thrillers that Libby calls her Revolution Trilogy. Her short stories have been published in a dozen anthologies, the Saturday Evening Post, and Ed Gorman's 25 Criminally Good Short Stories collection.
Look for Libby Fischer Hellmann's book suggestions in the Web Store. https://store.poisonedpen.com/
*****
DISTRACTIONS: PANDEMIC READING
I've noticed that writers have had one of two responses to the pandemic. Either they are paralyzed by the virus, its rampant spread, and all the attendant issues it's brought; or they are energized and more productive because of the extra time at home and fewer social events. I would have pegged myself in the former camp, but I turned out to be the latter. I finished two novels, redecorated my daughter's old doll house, and read more than usual. Who knew? My pandemic reading was eclectic. Whether that's because of the pandemic or just coincidence, I have no idea. Still, it was difficult to pare the books I read down to three.
Dark Towers: Deutsche Bank, Donald Trump, and an Epic Trail of Destruction, David Enrich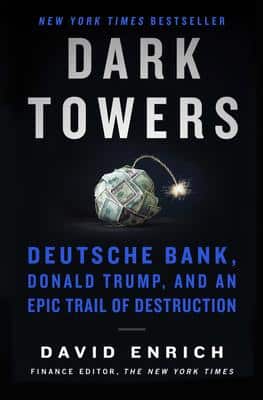 I was fascinated by Trump's relationship with Deutsche Bank so I was excited to dive in. What I found was that Trump was a small "subplot" of the story, but one that, in retrospect, was entirely predictable. Enrich paints a picture of a financial institution so motivated toward growth that they ignored the rules and flaunted their avarice. Think of Michael Douglas's Gordon Gekko in "Wall Street" or Leo DiCaprio's Jordan Belfort in "The Wolf of Wall Street" at the helm of a bank.  In a narrative that's engaging and reads like fiction, Enrich traces the history of a once dignified institution that lost its way, forfeiting 95% of its value in the process. The one man who had doubts and might have steered the bank away from its reckless direction, William Broeksmit, was either too weak or too wrapped up in a fog of alcohol and depression, to do much. Enter Donald Trump, who himself ignored rules and flaunted his avarice. The two were made for each other. An oversimplification? Perhaps. But anyone with an interest in banking and finance should dig into this excellent read.
The Huntress, Kate Quinn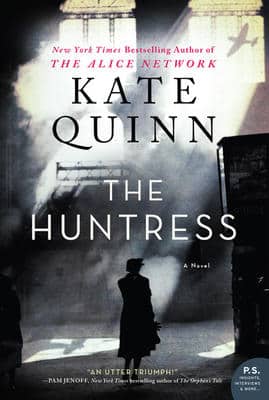 Back to fiction. First, I need to confess I'm a sucker for WW2 novels; never (IMHO) has there been a time where the contrast between heroes and cowards was so clear and consequential.
Kate Quinn's The Huntress, set in the US just after World War II, follows The Alice Network, Quinn's phenomenal read about European women risking everything to spy on Nazis.
This time, a prominent Nazi woman accused of war crimes against Polish children, has escaped justice. When a German "widow" with a little girl in tow turns up in a Boston suburb, the daughter of the man she eventually marries thinks something about the woman is "off."
At the same time, a British team led by a former journalist is actively hunting war criminals. His wife (a marriage of convenience) is an unorthodox female Russian aviator who knows the Huntress and escaped her clutches. All the threads come together in a masterfully plotted mystery that I couldn't put down.
Dark Matter, Blake Crouch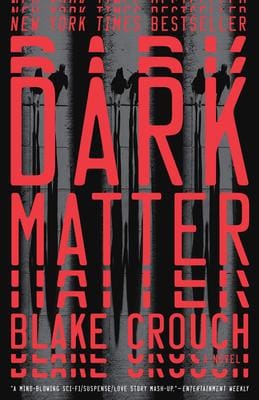 The novel I'm still thinking about six months later is Blake Crouch's Dark Matter. Blake, who never fails to produce a thoughtful yet anxiety-producing thriller, turns to sci-fi this time, and describes a series of infinite parallel worlds that can be accessed by opening a door after drinking a special formula. The hero tries to reclaim his wife and lover, while at the same time another version of himself masquerades as him in an effort to literally steal the hero's life, including his wife. Although it sounds complex, it essentially becomes a love story similar to the film, An Affair To Remember, where the hero has a deadline by which he must open the right door and find his true love. Still, thinking about infinite parallel realities where one small decision can generate an alternate universe is mind-blowing, and I admit I drank the Kool-Aid. Great read!
A close runner up (#4) was The Book Of Longings by Sue Monk Kidd. It's always a huge risk to tamper with the life of Jesus; indeed, to insinuate a different history for him, but Kidd does exactly that. In this book, Jesus has a wife, and the story is written from her point of view. Kidd does tread carefully, making Ana fall head over heels in love with Jesus. He returns her affection, but it's clear he has other priorities. It's an ambitious premise, and Monk humanizes all the characters in the novel, giving Ana her own journey and voice. I love to see authors stretch their wings, and The Book Of Longings, while not altogether satisfying, is worth the read.
*****
Here's Libby Fischer Hellmann's own latest book, A Bend in the River. Its an October 7 release, but you can pre-order it now.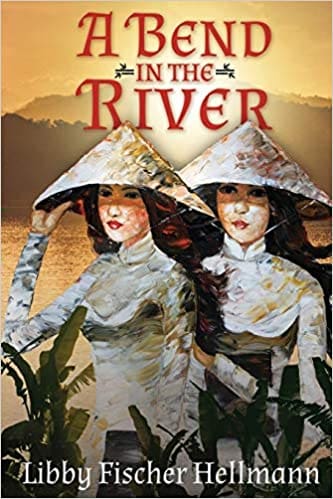 When their village is destroyed, two sisters face their futures alone. Will the uncertainties of war keep them apart forever? In 1968 two young Vietnamese sisters flee to Saigon after their village on the Mekong River is attacked by American forces and burned to the ground. The only survivors of the massacre that killed their family, the sisters struggle to survive but become estranged, separated by sharply different choices and ideologies. Mai ekes out a living as a GI bar girl, but Tam's anger festers, and she heads into jungle terrain to fight with the Viet Cong. For nearly ten years, neither sister knows if the other is alive. Do they both survive the war? And if they do, can they mend their fractured relationship? Or are the wounds from their journeys too deep to heal? In a stunning departure from her crime thrillers, Hellmann delves into a universal story about survival, family, and the consequences of war. A Bend in the River is a remarkable historical fiction standalone novel. If you enjoy a saga of survival against all odds with unforgettable female characters, you'll love Libby Fischer Hellmann's sweeping epic.