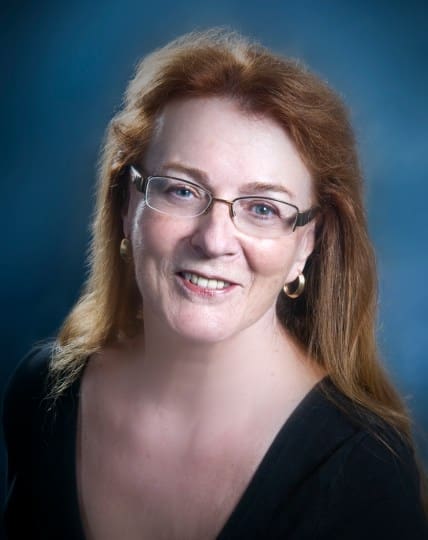 Did you read Susan Cox' debut mystery, The Man on the Washing Machine? Even if you didn't, you might want to pre-order the second book in the series, The Man in the Microwave Oven. (I read it, and adored Thea's grandfather.) The second one works for those of us who love mysteries, or anyone who enjoys a fun spy novel. You can find Cox' books in the Web Store. https://bit.ly/3baOo7p In these days of the pandemic, it's always smart to pre-order books, even if the release date is November.
SUSAN COX is a former journalist. She has also been marketing and public relations director for a safari park, a fundraiser for non-profit organizations, and the president of the Palm Beach County (Fla.) Attractions Association. She considers herself transcontinental and transatlantic, equally at home in San Francisco and Florida and with a large and boisterous extended family in England. She frequently wears a Starfleet communicator pin, just in case. Her first novel, The Man on the Washing Machine, won the 2014 Minotaur Books/Mystery Writers of America First Crime Novel Competition.
*****
Susan Cox took time to write about her book "Distractions". You can find these books in the Web Store. https://store.poisonedpen.com/
*****
It's become almost a cliche among my writer friends to say that life hasn't changed much for us during the pandemic—we're still spending a lot of time hunched over our laptops, drinking too many cups of coffee (or tea in my case), and talking to the cat. What has changed is that reading has become even more of an escape than usual and, in that spirit of escaping from reality, it's been a pleasure to revisit some old friends recently. In addition to my love of the Golden Age mysteries, written between the world wars by authors like Agatha Christie, Dorothy L. Sayers and Ngaio Marsh, I'm a fan of slightly quirky mysteries with the added spice of a wizard or time travel. Jim Butcher's Harry Dresden novels are favorites, along with the Oxford Time Travel series by Connie Willis. Every now and again I also enjoy a slightly more realistic look at murder and mayhem, (although mostly on the gun-free side of the Pond,) and here are some of my recent distractions:
Doomsday Book by Connie Willis is the first in a series of adventures of time traveling Oxford historians who travel to the past as observers.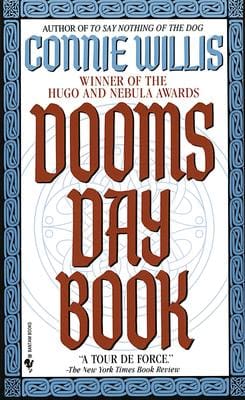 I picked it up unaware that a historical pandemic is a major theme, and by the time I realized it, I was already enthralled by the story and the characters. A young historian is sent back to the 14th century where she falls ill and loses track of how to return safely to the mid-21st century. She has unwittingly arrived in the middle of an outbreak of the Black Death, and her illness, a form of influenza, is meanwhile causing havoc in the Oxford she left behind. The book follows the frantic efforts of her colleagues to rescue her, alternating with her own highly-detailed and well-researched adventures in the past.
Sweet Little Lies by Caz Frear is the first outing for Cat Kinsella, a believable and multi-dimensional detective constable in London's Metropolitan Police Force struggling with family secrets in the midst of a murder inquiry.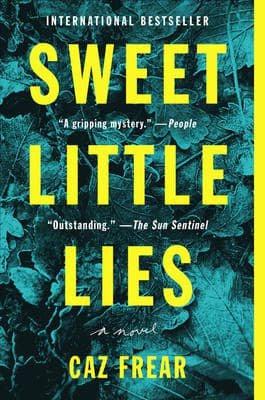 Cat's investigation has links to an 18-year-old cold case and her suspicions fall upon her own father.  Frear's dialogue is sharp, her characterizations are authentic, and her humor is definitely dark.
Who Speaks for the Damned is the 15th in this series of historical mysteries by CS Harris and I found it every bit as engaging as its fourteen predecessors.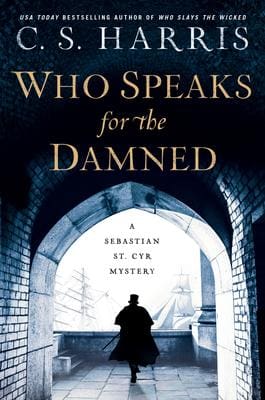 It's 1814 and Sebastian St. Cyr, the Viscount Devlin, investigates the death of  Nicholas Hayes, a disgraced nobleman who, far from being dead in the penal colony of Botany Bay as everyone believed, has returned to London to be murdered. Sebastian discovers the tragic circumstance of Hayes' wasted life, and exposes the highly-placed members of society who have a vested interest in silencing him. One of the great pleasures of Harris' St. Cyr mysteries is the wealth of detail we're given about the lives of characters from all levels of Regency society.
The Finisher by Peter Lovesey is the latest by a master of the genre.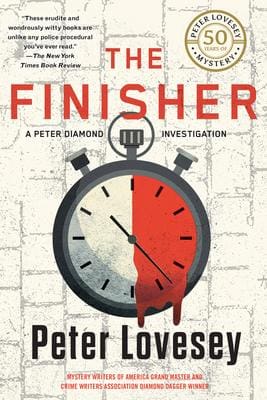 This is the 19th novel starring  police Superintendent Peter Diamond of Bath, England and I've read every one with pleasure. Lovesey plays fair with his readers, his novels are well plotted, the characters are interesting, and this one, following the fate of a runner who doesn't cross the finish line of Bath's springtime half marathon, is as compelling as his Victorian Sergeant Cribb mysteries, which you might have seen on TV. 
*****
I appreciate every author who takes the time to write a "Distractions" piece and share their reading with us. I hope you take a look at their book suggestions, and at their books.
The Man in the Microwave Oven is a November release, but you can pre-order it.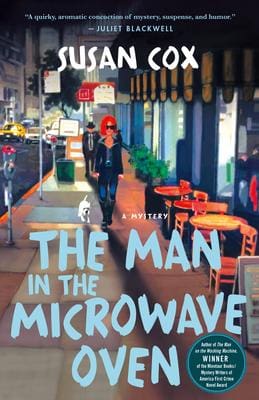 Following Susan Cox's Minotaur Books/Mystery Writers of America First Crime Novel award-winning debut, The Man in the Microwave Oven is her next delightfully quirky mystery featuring San Francisco transplant Theo Bogart.
Fleeing from a murder and family tragedy in her native England, where she was the scandal du jour for the tabloid press, Theo Bogart changed her name and built an undercover life in a close-knit San Francisco neighborhood. She didn't expect to find love and friendship there, and now she doesn't know how—or if—to reveal the truth.
After a confrontation with a difficult neighbor, Theo fears her secrets are about to be uncovered after all. When the woman who threatened to expose her is murdered, Theo is embroiled in the kind of jeopardy she crossed an ocean to escape. Worse yet, dangerous family secrets have followed her. Theo's grandfather unveils a glimpse of the shadowy world he once inhabited as an agent for the British Secret Service, bringing an even bigger breed of trouble—and another death—to Theo's doorstep. She finds herself fighting to protect herself, her family, and her new friends, aware that one of them might be a murderer.
Susan Cox has once again painted a delightfully quirky portrait of a colorful San Francisco neighborhood and a woman finding her way through exactly the kind of scandalous mystery she was trying to leave behind.
*****
The Poisoned Pen only lists the large type edition of Cox' The Man on the Washing Machine. Why not try that?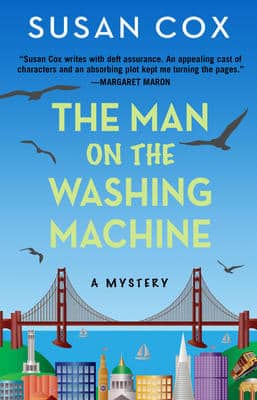 Winner of the 2014 Minotaur Books/Mystery Writers of America First Crime Novel Competition
A Theo Bogart Mystery
When former party girl and society photographer Theophania Bogart flees to San Francisco to escape a high-profile family tragedy, a series of murders drags her unwillingly out of hiding. A charming debut with wacky, colorful characters and a delightfully twisted mystery.