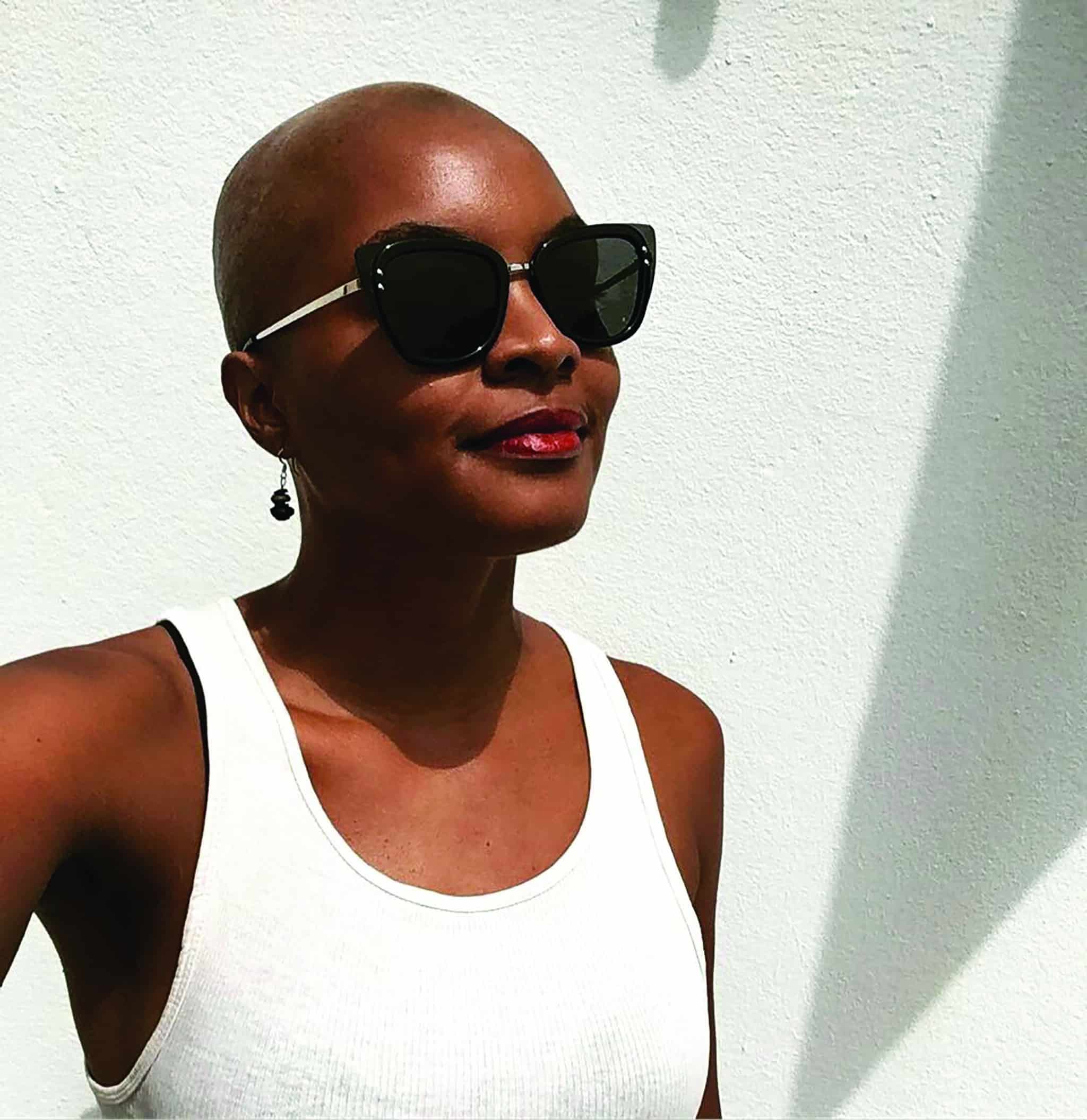 I've been waiting to run this piece. There's been quite a bit of buzz about Alyssa Cole's When No One is Watching. It will be released on Sept. 1, but you can order it, and Cole's other books, through the Web Store now. https://bit.ly/31zfyC3
Alyssa Cole is an award-winning author of historical, contemporary, sci-fi romance, and now, a psychological thriller. Her contemporary rom-com A Princess in Theory was one of the New York Times' 100 Notable Books of 2018, and her books have received critical acclaim from Library Journal, BuzzFeed, Kirkus, Booklist, Jezebel, Vulture, Book Riot, Entertainment Weekly, and various other outlets. When she's not working, she can usually be found watching anime or wrangling her many pets.
*****
I can attest to the fact that Alyssa Cole has been working a lot lately. She's been participating in a number of virtual events, talking about her books, but also hosting and talking with many other authors to promote their books right now when authors aren't on the road. We're lucky she was able to make time to talk about her book "Distractions" during the pandemic.
Check for Cole's book suggestions in the Web Store. https://store.poisonedpen.com/
*****
Like many people, I'm a comfort reader in times of distress, but surprisingly, given the state of the world, I've also managed to fit in lots of new reads! Like my writing tastes, my reading tastes are varied as well, so I thought I'd share some of the books—sci-fi, women's fic, thriller, and mystery—that served as fantastic distractions for me!
Mercenary Librarians: Deal with the Devil by Kit Rocha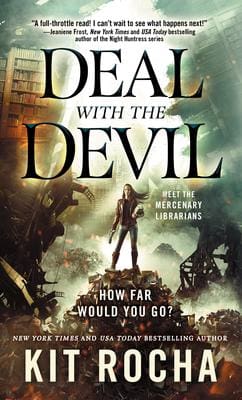 In this fast-paced, action packed dystopian future-set read, we meet Knox and the Silver Devils, a band of battle weary TechCorp soldiers who can escape the hold the autocratic government has over them if they're able to complete one last job: capture Nina and the "Mercenary Librarians," who are info brokers, protectors, and beacons of hope in their apocalyptic community. The Librarians aren't easily fooled, but can't pass up the ultimate bait: a long lost server chock full of data from The Library of Congress. What follows is a sexy, action-packed, sci-fi road trip, with lots of thrilling turns.
The Boyfriend Project by Farrah Rochon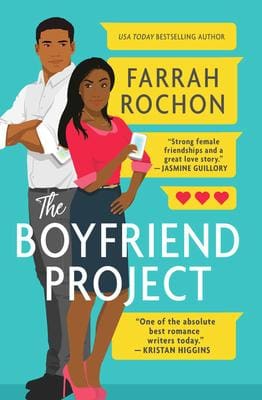 This is a wonderful novel with a great hook: three women become close friends after a video of them confronting the man three-timing them goes viral on social media. Each of the women are professionals at a cross-roads, and during one of their hangouts they decide to swear off dating and follow their dreams. This is all well and good for Samiah, who's finally going to work on the app she's been planning for years, until she meets Daniel, the hot new guy at the tech company she works for. Sparks fly between Daniel and Samiah but secrets may get in the way of both love and career for the duo. I loved the detailed setting, humor, and strong female friendship in this winner of an anytime-read.
And  Now She's Gone by Rachel Howzel hall ( Sept 22)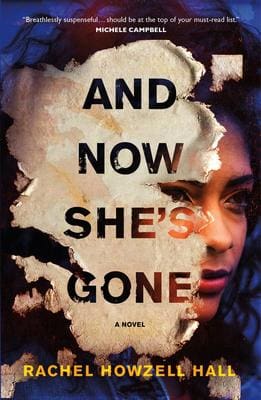 In this twisty LA-set thriller from renowned thriller writer Howzell Hall, we meet Grayson Sykes, a new PI on her first case. Grayson is struggling with pain from unmet medical needs, lack of sleep, and constant fear—she's always watching her back as she waits for her terrifying past to catch up with her. When she's assigned the case of Isabel Lincoln, who's seemingly run off, she feels a kinship with the woman and a distrust for the boyfriend she is likely on the run from who has hired Gray to find her. Told in present day and flashback and with twists and turns that keep you on your toes, And Now She's Gone is a riveting look at secrets, abuse, and what women do to survive.
The Conductors by Nicole Glover (March 21, 2021)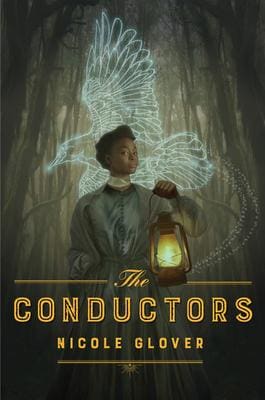 This one is a ways out, but I'm reading and loving it so far. Set in post-Civil War Philadelphia, this book is historical fiction + cozy mystery + fantasy with magic systems, and it's a winning combination! Hetty and Benjy are married former conductors on the Underground Railroad who now use their magic to help solve mysteries in their community. So far it's fresh and engaging and hits all the right spots for lovers of history, mystery, and magic!
*****
I think you'll discover some of Alyssa Cole's books will hit the right spots, depending on what you like to read. Take her new book, When No One is Watching.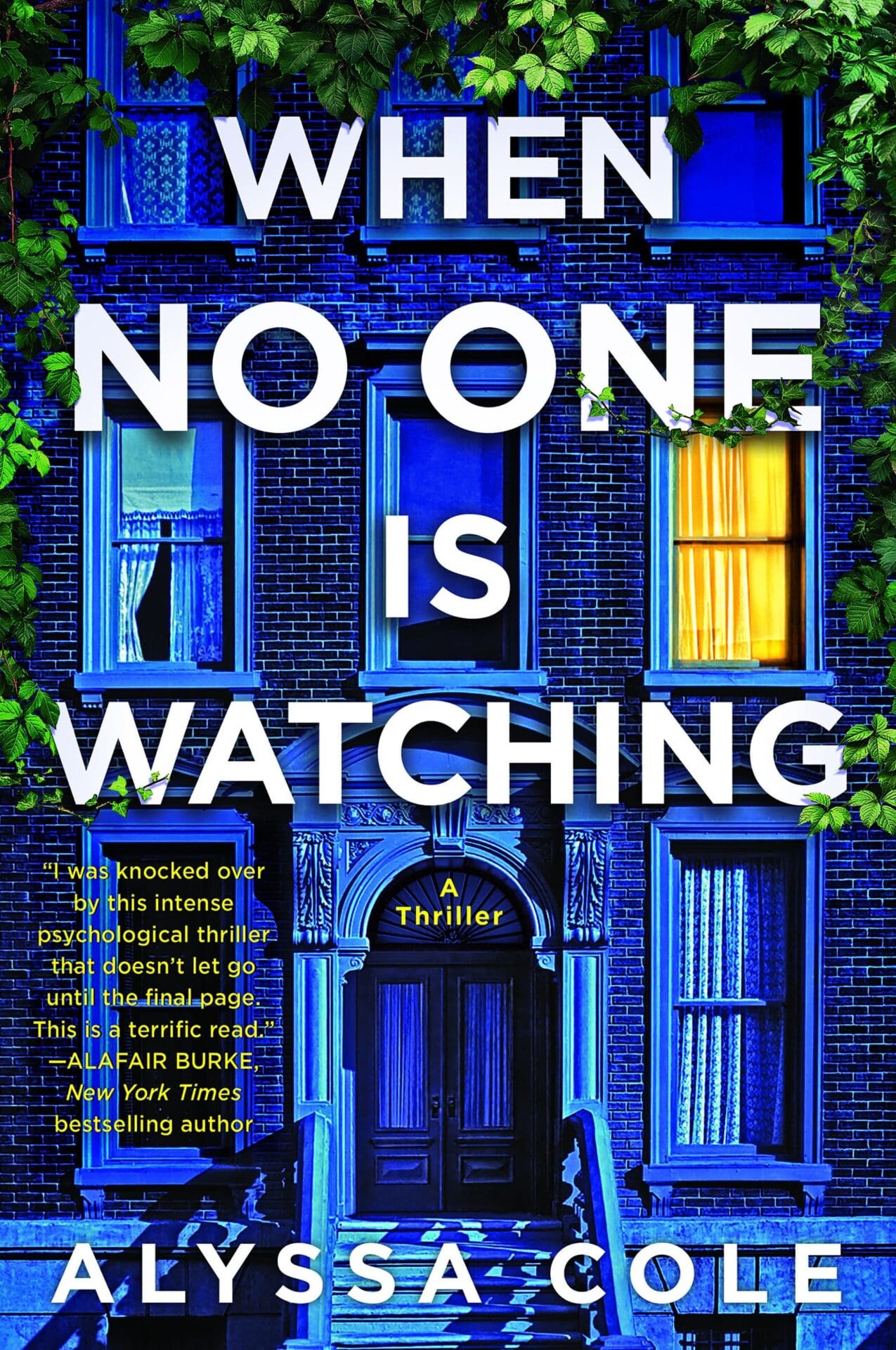 "I was knocked over by the momentum of an intense psychological thriller that doesn't let go until the final page. This is a terrific read." "" Alafair Burke, New York Times bestselling author
Rear Window meets Get Out in this gripping thriller from a critically acclaimed and New York Times Notable author, in which the gentrification of a Brooklyn neighborhood takes on a sinister new meaning…
Sydney Green is Brooklyn born and raised, but her beloved neighborhood seems to change every time she blinks. Condos are sprouting like weeds, FOR SALE signs are popping up overnight, and the neighbors she's known all her life are disappearing. To hold onto her community's past and present, Sydney channels her frustration into a walking tour and finds an unlikely and unwanted assistant in one of the new arrivals to the block—her neighbor Theo.
But Sydney and Theo's deep dive into history quickly becomes a dizzying descent into paranoia and fear. Their neighbors may not have moved to the suburbs after all, and the push to revitalize the community may be more deadly than advertised.
When does coincidence become conspiracy? Where do people go when gentrification pushes them out? Can Sydney and Theo trust each other—or themselves—long enough to find out before they too disappear?
*****
Maybe you're interested in Cole's romances. A Prince on Paper is the third in her Reluctant Royals series.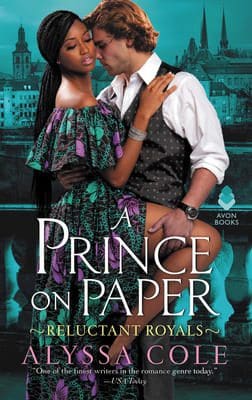 Named one of Amazon's Best Romances of May!
The Reluctant Royals series returns with a good girl searching for the life that's not too big, and not too small, and the bad boy prince who might be just right for her…
Nya Jerami fled Thesolo for the glitz and glamour of NYC but discovered that her Prince Charming only exists in her virtual dating games. When Nya returns home for a royal wedding, she accidentally finds herself up close and personal—in bed—with the real-life celebrity prince who she loves to hate.
For Johan von Braustein, the red-headed step-prince of Liechtienbourg, acting as paparazzi bait is a ruse that protects his brother—the heir to the throne—and his own heart. When a royal referendum threatens his brother's future, a fake engagement is the perfect way to keep the cameras on him.
Nya and Johan both have good reasons to avoid love, but as desires are laid bare behind palace doors, they must decide if their fake romance will lead to a happily-ever-after.
*****
Or, how about historical romance? You might be able to find one of Alyssa Cole's books to meet any of your fiction interests. An Unconditional Freedom is the third in The Loyal League series.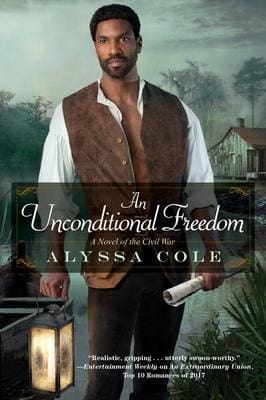 Award-winning author Alyssa Cole returns with her highly-acclaimed Loyal League series exploring the untold role of people of color in the fight to end slavery. This time, an assassination plot could end the Civil War, and a hidden enemy could destroy a secret league of unsung heroes . . .

Daniel Cumberland, born free in Massachusetts, studied law with dreams of helping his people—dreams that died the night he was kidnapped and sold into slavery. Daniel is rescued, but he's a changed man. When he's offered entry into the Loyal League, the covert organization of Black spies who helped free him, he seizes the opportunity for vengeance against the Confederacy and those who support it.

When the Union Army occupies the Florida home of Cuban Janeta Sanchez, daughter of an enslaved woman and the plantation owner who married her, her family's wealth does not protect her father from being imprisoned. Under duress and blaming herself for the arrest, Janeta agrees to infiltrate a group called the Loyal League as a double agent—and finds a cause truly worth the sacrifice.

Daniel is aggravated by the headstrong and much too observant new detective he's paired with, and Janeta is intrigued by the broken but honorable man she is tasked with betraying. As they embark on a mission to intercept Jefferson Davis and thwart European meddling, their dual hidden agendas are threatened by the ghosts of their pasts and a growing affection that could strengthen both the Union and their souls—or lead to their downfall.
Praise for An Unconditional Freedom

"Forbidden attraction and the threat of betrayal are the initial hooks for what turns out to be a sumptuously written and meticulously researched tale of a country at war with itself and two damaged people who find themselves in each other's arms."
—Kirkus Reviews STARRED REVIEW

"This third and hopefully not last installment in Cole's Loyal League series is historical romance at its finest."
—Booklist STARRED REVIEW

"[A] triumphant conclusion to an outstanding series that has redefined the possibilities of historical romance."
—Publishers Weekly STARRED REVIEW

"A heroine torn by conflicting loyalties and a vengeance-driven hero haunted by the past struggle to come to terms with reality and their feelings in this emotionally compelling, information-rich story."
—Library Journal

"Her most powerful novel yet."
—Entertainment Weekly