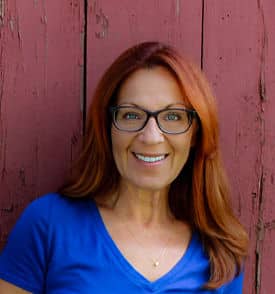 Dianne Freeman's third mystery featuring the Countess of Harleigh, A Lady's Guide to Mischief and Murder, will be released July 28. Pre-orders are always helpful to authors and booksellers. You should order your signed copy now while they're available. Check it out, along with Freeman's other books, in the Web Store. https://bit.ly/2C5HIKI
Dianne Freeman is the acclaimed author of the Countess of Harleigh Mystery series. Her debut novel, A Lady's Guide to Etiquette and Murder, won both an Agatha Award and a Lefty Award and was nominated for the prestigious Mary Higgins Clark Award from Mystery Writers of America. She spent thirty years working in corporate accounting and finance and now writes full-time. Born and raised in Michigan, she and her husband split their time between Michigan and Arizona. Visit her at www.DiFreeman.com.
With her new book coming out, it was the perfect time to ask Dianne Freeman about her book "Distractions". You can order any of them through the Web Store. https://store.poisonedpen.com/
*****
February seems so long ago. My husband and I were enjoying an Arizona winter with friends and family visiting. The month ended with a trip to Boston for a wedding.
Then March arrived and with it the realization that the pandemic was here. No more visitors, events cancelled, the news on all day, and I was suffering from a reading block. I've never had this affliction before and it was horrible. I couldn't focus no matter what book I picked up. Without reading, how could I escape? But there was one thin paperback calling to me from the bookshelf. I picked it up, opened it, and finished it in one sitting!
Thank you, Julie Mulhern and the Country Club Murders!
The book on my shelf was Send in The Clowns, number four in the series.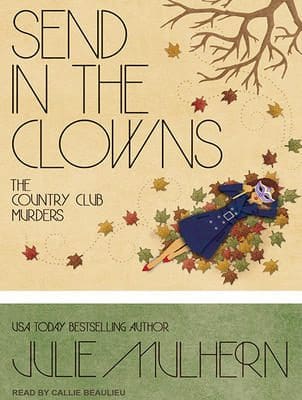 The story is set in 1974 Kansas City. The sleuth is Ellison Russell a single mother and part of the country club set. Ellison has a controlling mother, a sometimes-rebellious teenager, a housekeeper who doubles as a detective, and a bad habit of finding dead bodies. The series is witty and fun, but so much more than fluff. Start with any one that appeals to you, and I'm willing to bet you'll read them all.
With my reading block broken, I was ready to tackle my growing TBR stack and I started with The Right Sort of Man by Allison Montclair.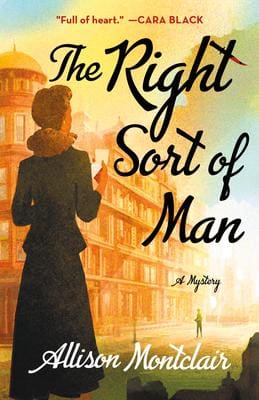 The story takes place right after WWII. Two wonderful characters, and unlikely partners, Iris and Gwen are running a marriage bureau—a dating service for the marriage minded. Though the partners have different backgrounds, talents, and instincts, together their assessment of their clients is unerring. So, when one client is arrested for the murder of another, they believe the police must have it wrong. The two set about conducting their own investigation to save their client and their business. I came for the plot and stayed for the characters. I couldn't put this one down.
I love a good PI story and I love Chicago. Tracy Clark serves up both with a confidence that brings the story to life. Cass Raines is a former homicide detective turned PI. Cass is so real she jumps off the page! Yes, the woman has a few flaws, but she also has a razor-sharp wit, determination, and a capacity for risk that leaves me breathless. I just finished Borrowed Time, but I'd recommend starting with the first in the series, Broken Places, and read all three.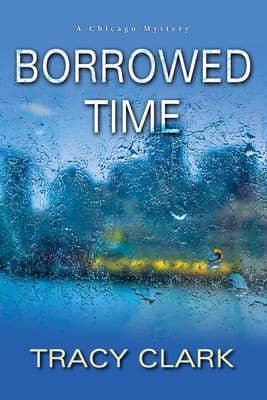 *****
A Lady's Guide to Mischief and Murder is the forthcoming book, the third in Dianne Freeman's Countess of Harleigh series.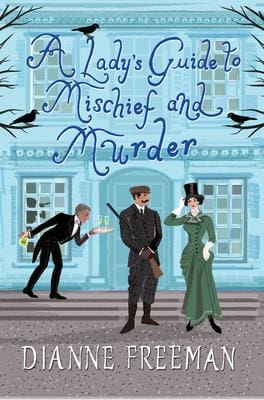 In Dianne Freeman's charming Victorian-era mystery series, Frances Wynn, the American-born Countess of Harleigh, finds her sister's wedding threatened by a vow of vengeance.

London is known for its bustle and intrigues, but the sedate English countryside can host—or hide—any number of secrets. Frances, the widowed Countess of Harleigh, needs a venue for her sister Lily's imminent wedding, away from prying eyes. Risings, George Hazleton's family estate in Hampshire, is a perfect choice, and soon Frances, her beloved George, and other guests have gathered to enjoy the usual country pursuits—shooting, horse riding, and romantic interludes in secluded gardens.

But the bucolic setting harbors a menace, and it's not simply the arrival of Frances's socially ambitious mother. Above and below stairs, mysterious accidents befall guests and staff alike. Before long, Frances suspects these "accidents" are deliberate, and fears that the intended victim is Lily's fiancé, Leo. Frances's mother is unimpressed by Lily's groom-to-be and would much prefer that Lily find an aristocratic husband, just as Frances did. But now that Frances has found happiness with George—a man who loves her for much more than her dowry—she heartily approves of Lily's choice. If she can just keep the couple safe from villains and meddling mamas.

As Frances and George search for the culprit among the assembled family, friends, and servants, more victims fall prey to the mayhem. Mishaps become full-blooded murder, and it seems that no one is safe. And unless Frances can quickly flush out the culprit, the peal of wedding bells may give way to another funeral toll. . . .
*****
If you haven't started the series yet, you can order the award-winning A Lady's Guide to Etiquette and Murder.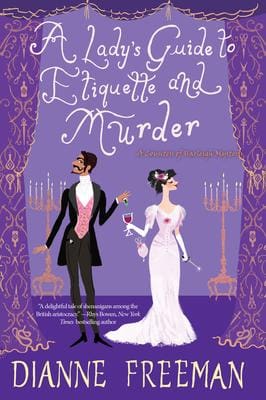 In this exciting historical mystery debut set in Victorian England, a wealthy young widow encounters the pleasures—and scandalous pitfalls—of a London social season . . .

Frances Wynn, the American-born Countess of Harleigh, enjoys more freedom as a widow than she did as a wife. With her young daughter in tow, Frances rents a home in Belgravia and prepares to welcome her sister, Lily, arriving from New York—for her first London season.

But no sooner has Frances begun her new life than the Metropolitan police receive an anonymous letter implicating Frances in her husband's death. Frances assures Inspector Delaney of her innocence, but she's also keen to keep him from learning the scandalous circumstances of Reggie's demise. As fate would have it, her dashing new neighbor, George Hazelton, is one of only two other people aware of the full story.

While busy with social engagements on Lily's behalf, and worrying if Reggie really was murdered, Frances rallies her wits, a circle of gossips, and the ever-chivalrous Mr. Hazelton to uncover the truth. A killer is in their midst and Frances must unmask the villain before Lily's season—and their lives—come to a most unseemly end . . .

"This lighthearted debut tale of mystery, love, and a delightful sleuth will leave you wanting more—which is presumably just what Freeman had in mind."
—Kirkus Reviews