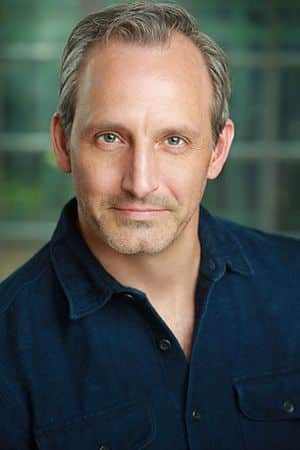 Glen Erik Hamilton, author of the Van Shaw novels, will join Jeff Abbott and Ellison Cooper for a virtual conversation on Facebook, Tuesday, July 14 at 6 PM MT (9 PM ET). July 14 is also release date for the latest book in the series, A Dangerous Breed. Today, Hamilton joins us to talk about book "Distractions".
A native of Seattle, Glen Erik Hamilton grew up aboard a sailboat, and spent his youth finding trouble around the marinas and commercial docks and islands of the Pacific Northwest. He now lives in Burbank, California, with his family, punctuated by frequent visits to his hometown to soak up the rain.
Hamilton's books, and the books he suggests, can be ordered through the Web Store. https://store.poisonedpen.com/
*****
The chaos of 2020 has created a growth market for irony. We finally have time away from the office, but we're busier than ever with homeschooling and learning to work remotely. The highways are wide open, but we have to stay in place. We have to stay in place, but we need our communities to gather and stand together for justice more than ever.
So perhaps it's not so strange that as the walls squeeze tighter each day, I've reacted by narrowing my focus: finding escape within the pages of a good book. Going in to get out.
Which creates one last contradiction: My schedule is packed, and I'm finding time to read more great books than I have in years.
If our bodies can't travel, at least our imaginations—lifted by an excellent story—can take flight. Here are a few books that are making my world feel a little wider.
Murder at the Mena House
by Erica Ruth Neubauer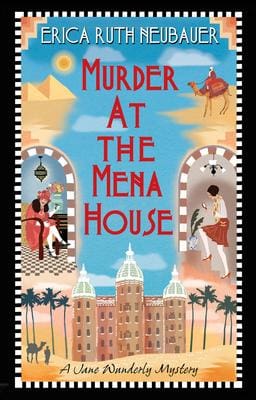 There's nothing quite like the joy of discovering a great debut novel. I also love delving into an occasional traditional mystery, especially period pieces, to see how the writer tackles the strict rules and reader expectations of the genre. Those challenges are daunting. Newer authors often lean too far in keeping the tale light and airy, maybe forgetting just how treacherous the fictional worlds of Dame Agatha and her contemporaries could be. Erica Ruth Neubauer doesn't make that mistake. This is a classic mystery, full of intriguing historical tidbits and suspicious characters. Even better, Neubauer has invented a heroine who is immediately sympathetic and strong, a woman challenging the social mores in the wake of WWI.
The Missing American
by Kwei Quartey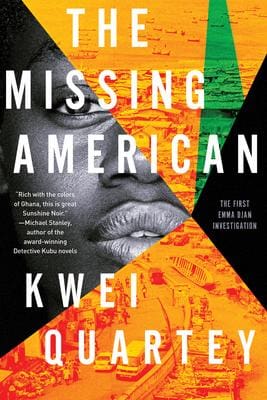 I'm halfway through Quartey's interwoven tale of Ghanian political intrigue, police corruption, and online swindlers—aided by ritual magic, no less!—and I didn't want to wait to recommend it.  The first in a new series featuring rookie private investigator Emma Djan, The Missing American has as rich a sense of place and atmosphere as one could hope.  Emma's boss and mentor, Sowah, reminds me of Louise Penny's Inspector Gamache in his calm, almost humble approach to instructing his subordinates, and seeing that relationship from the junior employee's point of view is refreshing. I'm looking forward not only to reading the book's final acts but also seeing an increased focus on these characters in sequels.  
The Ninja Daughter
by Tori Eldridge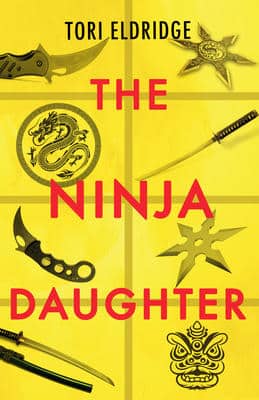 Lily Wong's apartment is painted entirely in a soothing pale green, save for one violently red wall in her home dojo. Because, as she tells us: fighting is easy, tranquility is hard. And while Lily seeks to find some calm amidst her loving but meddlesome family and the attentions of a not-quite-right suitor, it's a good thing she's an expert combatant. Her drive to protect women in danger has placed our ninja in the crosshairs of a deadly (and deadly attractive) killer and at least two different gangs to boot. A fascinating blend of martial arts action, cultural collisions, and potential romance that will no doubt fuel future entries in the series. 
The Burglar
by Thomas Perry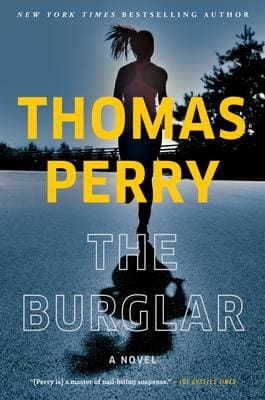 I've been a fan of Thomas Perry ever since finding Sleeping Dogs, the sequel to his Edgar-winning debut The Butcher's Boy, in a used bookstore in the mid-'90s.  His recent run of thrillers prove Perry hasn't lost any momentum.  Most of his protagonists are individuals or married couples who are quiet by nature, largely solitary, and exceedingly proficient at very unusual professions.  Elle Stowell, the heroine of The Burglar, fits that mold perfectly.  Elle would be perfectly content to live a life of pilfering from mansions of Beverly Hills while the owners are summering in Gstaad or wherever.  But when she stumbles onto three murder victims in her latest caper, she quickly becomes the target of pursuers who track her step for step. Breakneck fun from a true master.
Hollywood Ending
by Kellye Garrett
audiobook read by Bahni Turpin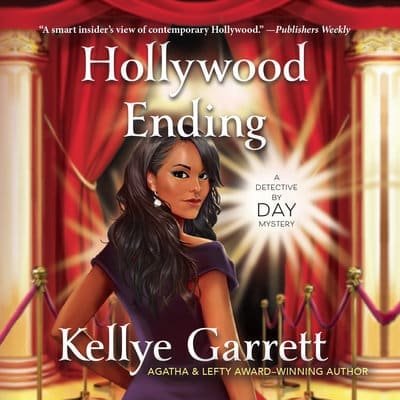 The pandemic hasn't completely eliminated driving around, and when there are errands to run, I usually have an audiobook keeping me company. And there's no better company than Dayna Anderson, one-time actress and brand-new P.I.  In this second entry in the series, Dayna is still broke, still enthusiastically motivated to change that status, and chasing the killer of a celebrity publicist.  If only she could get the people on the LAPD tip line to take her seriously. Garrett's writing frequently causes me to laugh out loud, alarming people nearby.  Her observations about fame—and those who circle the famous, angling for their own celebrity or wealth—are as sharp as ever.  Here's hoping the divine Dayna has better luck, but not so much that she stops scrambling.  This heroine's misadventures deserve a long and successful run.
*****
As I said, Glen Erik Hamilton's latest Van Shaw novel, A Dangerous Breed, is released July 14. You can order signed copies through the Web Store. https://bit.ly/2Tt8Afd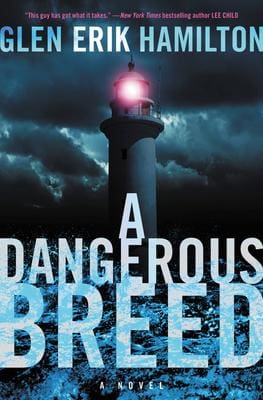 "Atmospheric and taut, A Dangerous Breed is a winner." — Allison Brennan, New York Times bestselling author
Van Shaw's past and present collide when an ingenious blackmailer pushes him to the brink in this electrifying fifth novel in Glen Erik Hamilton's gritty and emotionally powerful thriller series.
An invitation addressed to his long-dead mother sparks Van Shaw's curiosity about the woman he barely knew. As he digs into young Moira Shaw's past, he uncovers startling details about her life, including her relationship to a boy named Sean Burke—a boy Moira may have been seeing when she became pregnant. Could this Burke be the biological father who abandoned Van before he was born? Although Van knows all too well that some doors shouldn't be opened, he decides to investigate the man—only to discover that Burke has an even darker family history than Van's own.
But Van's got more immediate problems. His friend Hollis is in a jam, and helping him out accidentally steers Van into the path of a master extortionist named Bilal Nath. Nath demands that the talented thief mastermind a daring heist targeting a Seattle biotechnology firm, or the blackmailer will destroy the lives of people Van loves. Will Van be forced to steal a viral weapon with the potential to kill thousands?
With Bilal Nath coercing him into a possible act of domestic terrorism, Van turns to his formidable crew of lawbreaking friends—including Hollis, Big Will Willard, and Willard's sly and seductive niece Elana—for help. Yet even this team may not be enough. To outwit a brilliant sociopath, Van might just need a cold-blooded killer . . . a criminal whose blood may run through his own veins.