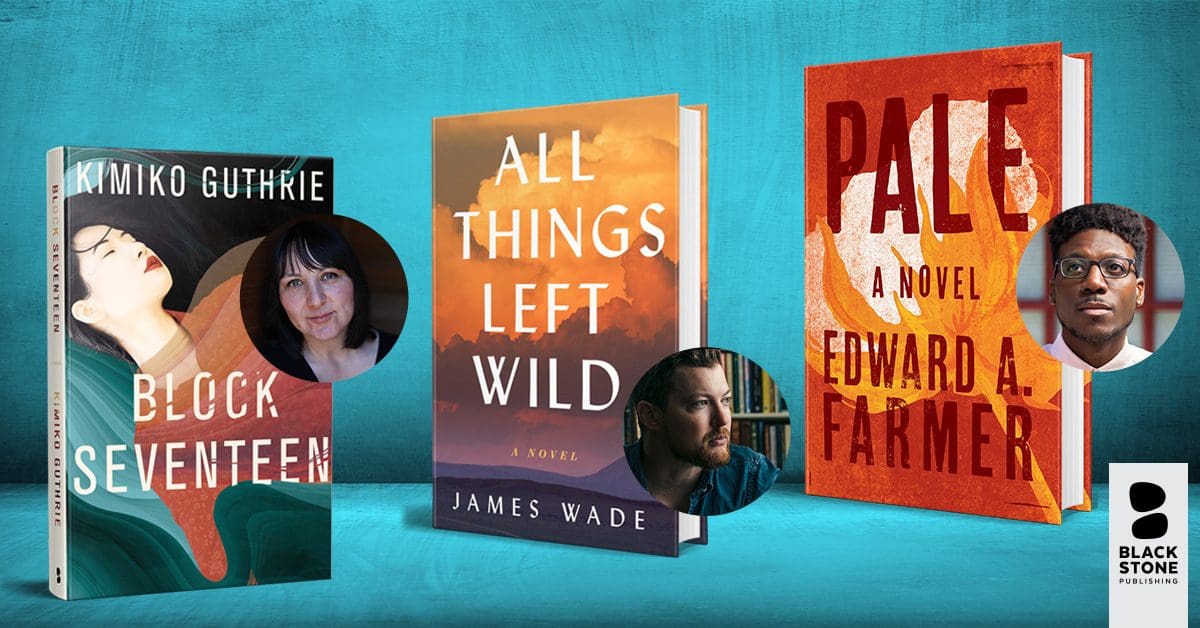 Join authors Kimiko Guthrie, James Wade, and Edward A. Farmer for a virtual event at The Poisoned Pen's Facebook page on Friday, July 3 at 4 PM, 7 PM ET. https://www.facebook.com/thepoisonedpenbookstore/ Books by the authors are available through the Web Store. https://store.poisonedpen.com/ Blackstone Publishing is the publisher for all three authors.
Here's Kimiko Guthrie's Block Seventeen.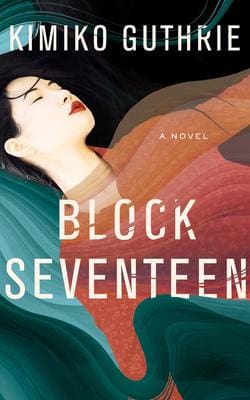 Akiko "Jane" Thompson, a half-Japanese, half-Caucasian woman in her midthirties, is attempting to forge a quietly happy life in the Bay Area with her fiancé, Shiro. But after a bizarre car accident, things begin to unravel. An intruder ransacks their apartment but takes nothing, leaving behind only cryptic traces of his or her presence. Shiro, obsessed with government surveillance, risks their security in a plot to expose the misdeeds of his employer, the TSA. Jane's mother has seemingly disappeared, her existence only apparent online. Jane wants to ignore these worrisome disturbances until a cry from the past robs her of all peace, forcing her to uncover a long-buried family secret.
As Jane searches for her mother, she confronts her family's fraught history in America. She learns how they survived the incarceration of Japanese Americans, and how fear and humiliation can drive a person to commit desperate acts.
In melodic and suspenseful prose, Guthrie leads the reader to and from the past, through an unreliable present, and, inescapably, toward a shocking revelation. Block Seventeen, at times charming and light, at others disturbing and disorienting, explores how fear of the "other" continues to shape our supposedly more enlightened times.
*****
Here's the summary of James Wade's All Things Left Wild.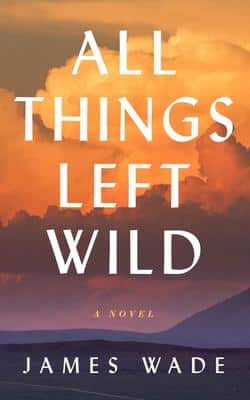 After an attempted horse theft goes tragically wrong, sixteen-year-old Caleb Bentley is on the run with his mean-spirited older brother across the American Southwest at the turn of the twentieth century. Caleb's moral compass and inner courage will be tested as they travel the harsh terrain and encounter those who have carved out a life there, for good or ill.
Wealthy and bookish Randall Dawson, out of place in this rugged and violent country, is begrudgingly chasing after the Bentley brothers. With little sense of how to survive, much less how to take his revenge, Randall meets Charlotte, a woman experienced in the deadly ways of life in the West. Together they navigate the murky values of vigilante justice.
Powerful and atmospheric, lyrical and fast-paced, All Things Left Wild is a coming-of-age for one man, a midlife odyssey for the other, and an illustration of the violence and corruption prevalent in our fast-expanding country. It artfully sketches the magnificence of the American West as mirrored in the human soul.
*****
Check out Edward A. Farmer's Pale.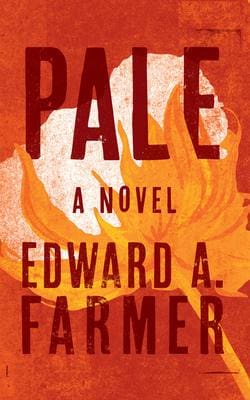 "Some things just don't keep well inside this house …"
The summer of 1966 burned hot across America but nowhere hotter than the cotton fields of Mississippi. Finding herself in a precarious position as a black woman living alone, Bernice accepts her brother Floyd's invitation to join him as a servant for a white family and she enters the web of hostility and deception that is the Kern plantation household.
The secrets of the house are plentiful yet the silence that has encompassed it for so many years suddenly breaks with the arrival of the harvest and the appearance of Jesse and Fletcher to the plantation as cotton pickers. These two brothers, the sons of the house servant Silva, awaken a vengeful seed within the Missus of the house as she plots to punish not only her husband but Silva's family as well. When the Missus starts flirting with Jesse, she sets into motion a dangerous game that could get Jesse killed and destroy the lives of the rest of the servants.
Bernice walks the fine line between emissary and accomplice, as she tries her best to draw secrets from the Missus's heart, while using their closeness to protect the lives of the people around her. Once the Missus's plans are complete, families will be severed, loyalties will be shattered, and no one will come out unscathed.
With a dazzling voice and rich emotional tension, Pale explores the ties that bind and how quickly humanity can fade and return us to primal ways.