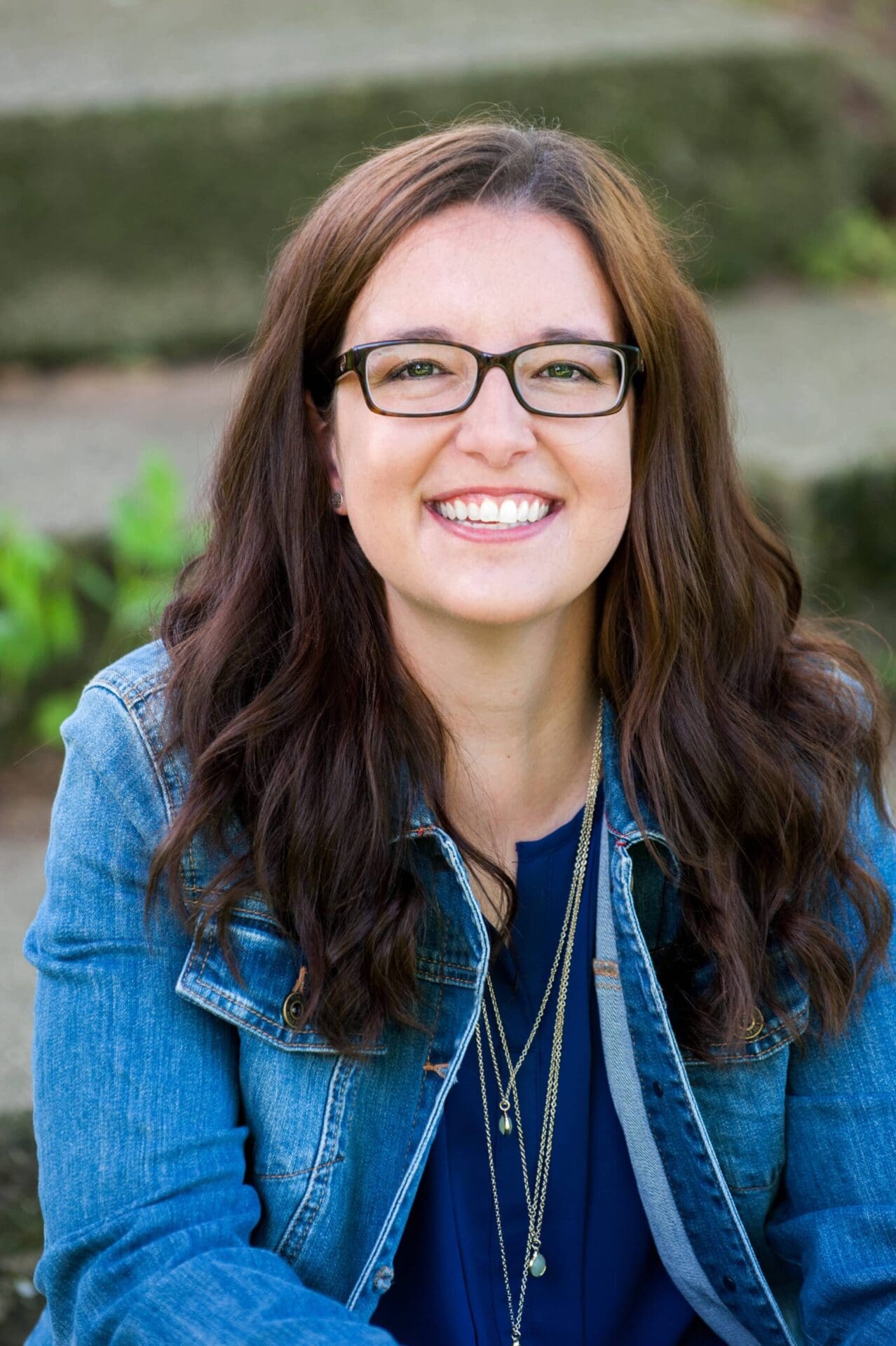 Like Jenn McKinlay, Amanda Flower left the library profession to write books. As a librarian, I hate to see them leave, but I am happy to see their novels. Flower's latest Amish Candy Shop mystery is Marshmallow Malice. Her new Magic Garden mystery, Mums and Mayhem, will be released August 11. You can order her books, and her suggested book "Distractions" through the Web Store. https://store.poisonedpen.com/
USA Today bestselling and Agatha Award""winning mystery author Amanda Flower started her writing career in elementary school when she read a story she wrote to her sixth grade class and had the class in stitches with her description of being stuck on the top of a Ferris wheel. She knew at that moment she'd found her calling of making people laugh with her words. She also writes mysteries as USA Today bestselling author Isabella Alan. Amanda is a former librarian and lives in Northeast Ohio. Readers can visit her online at www.amandaflower.com.
*****
Many of my readers have told me during the pandemic they have turned to my cozies for comfort. I can understand that. When the world is falling apart, don't we all want to jump into a story where all the pieces fit together in the end and there is happily ever after? That's been the case for me. During the pandemic, I have turned to cozies and happily ever after reads to cope with this very strange time in all our lives.
The first series, I have been reading is Lynn Cahoon's Tourist Trap Mysteries. I started at the beginning of the long-running series with Guidebook to Murder. I loved the plot and liked that there was a bit of California history thrown in. I love a historical angle in a cozy. The series has many books, so I'm happy that I have many more to enjoy.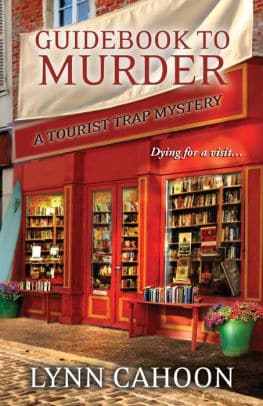 The next series I dove into is the Noodle Shop Mysteries by Vivien Chien. Now in full disclosure, I read the first book Death By Dumpling years ago before it was released. The author and publisher asked me for a cover quote. I loved the series then, but I think it's just gotten better and better with each book. Also, I love that it's set outside of Cleveland, Ohio, which is close to my home. The author is spot on with the area, and she would be. Chien is a Clevelander.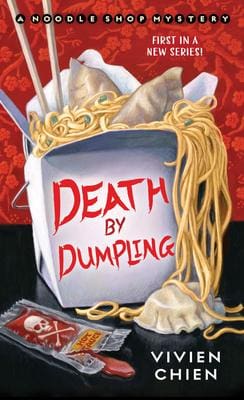 Admittedly, I don't read much women's fiction. I'm a mystery girl and tend to stay in that lane for all my reading, but when one of my favorite authors, Heather Webber, released a women's fiction novel last year, I knew I had to read it. I'm so glad I finally had the time. Midnight in the Blackbird Café is such a beautiful book. I love the way the people in this town are so intricately intertwined and relatable. I also love the touch of magic. It's just enough to enhance the story without overpowering it.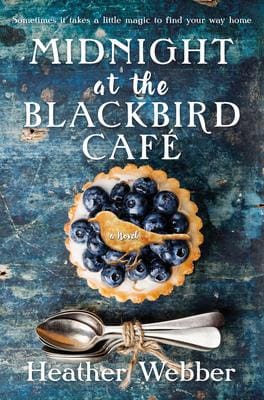 *****
As I said, Marshmallow Malice is Amanda Flower's latest Amish Candy Shop Mystery.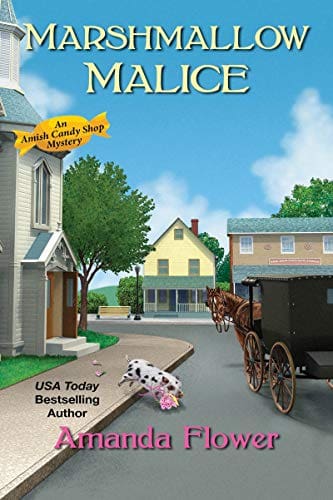 Caught in a sticky situation . . .

With Juliet Brody and Reverend Brook tying the knot in Ohio's Amish Country's most anticipated nuptials of the year, Bailey King is determined to do everything in her power to make the event a sweet success. Except midsummer heat waves and outdoor ceremonies don't mix, and an exasperated Bailey soon finds herself struggling to fulfill bridesmaid duties and keep her stunning marshmallow-frosted wedding cake from becoming a gooey disaster. Then much to everyone's shock, the entire ceremony crumbles when a guest drops dead, and the cause isn't sunstroke . . .
 
Turns out, the uninvited victim came equipped with lots of dirt on the devout reverend's hidden past. As Reverend Brook tops the murder suspect list on what should have been the happiest day of his life, Bailey and her sheriff's deputy boyfriend vow to clear his name. Can the duo boil down a series of baffling clues before Juliet considers her marriage a bad mistake—or the killer whips up another deadly surprise?

Recipe Included!

Praise for Amanda Flower and her Amish cozies

"As it turns out, Amanda Flower may have just written the first Amish rom com."
—USA Today

"Flower has hit it out of the ballpark . . . and continues to amaze with her knowledge of the Amish way of life."
—RT Book Reviews

"At turns playful and engaging . . . a satisfyingly complex cozy."
—Library Journal
*****
You can pre-order Mums and Mayhem now. It's an August release.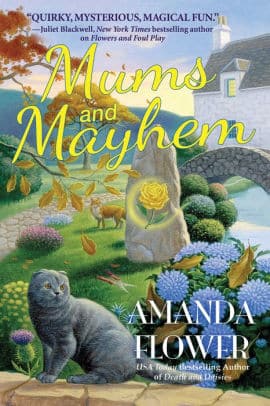 A famous fiddler has been kilt. A magic garden's left to wilt. Does Fiona Knox's father hold the guilt? Will florist Fiona's blood be spilt?
World-famous fiddle player Barley McFee arrives in blustery Bellewick, Aberdeenshire, Scotland, for a grand homecoming concert organized by jeweler Bernice Brennan. Fiona Knox, owner of the Climbing Rose Flower Shop, is starting to regret volunteering to help with the concert. Bernice is an exacting taskmaster, and Fiona has enough tension dealing with her parents, who have traveled from Tennessee to visit Fi and her younger sister, Isla, and to reveal a secret about Fi's birth. But when Barley is found dead in his trailer during the concert's intermission, and his death is shockingly tied to Fiona's father, Fiona discovers there are more secrets surrounding her family than she realized.
Much to the chagrin of handsome Neil Craig, Chief Inspector of the County Aberdeen Police, Fiona delves into the case to clear her father's name. To make matters worse, Fiona learns that Duncreigan, the magical garden that she inherited from her godfather, is dying. At some point during the concert, someone broke into the garden and cut the centuries-old climbing rose–the source of the garden's magic–from the standing stone.
The stakes are higher than ever and Fiona could lose all that she's grown unless she's able to dispel this terrible curse and dig up the truth–fast.