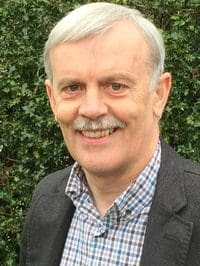 Some of us will be grateful that 2020 is picking up speed. Martin Edwards is already looking forward to September, and he's discussing upcoming releases. You can find Edwards' books in the Web Store, and pre-order the September releases. https://bit.ly/2w0viRd
Here's Edwards' short biography as it appears on his blog, https://doyouwriteunderyourownname.blogspot.com/.
Martin Edwards is the 2020 recipient of the CWA Diamond Dagger, the highest honour in UK crime writing. His latest novel is Mortmain Hall, a crime novel set in 1930. He has received the CWA Dagger in the Library, awarded by UK librarians for his body of work. He is President of the Detection Club, consultant to the British Library's Crime Classics, and former Chair of the CWA. His contemporary whodunits include The Coffin Trail, first of seven Lake District Mysteries and shortlisted for the Theakston's Prize for best crime novel of the year. The Arsenic Labyrinth was shortlisted for Lakeland Book of the Year. The Golden Age of Murder won the Edgar, Agatha, H.R.F. Keating and Macavity awards, while The Story of Classic Crime in 100 Books also won the Macavity and was nominated for four other awards. He has also received the CWA Short Story Dagger, the CWA Margery Allingham Prize, a CWA Red Herring, and the Poirot award "for his outstanding contribution to the crime genre".
*****
Mortmain Hall, my latest novel, will be published by Poisoned Pen Press in September. The book has just come out in Britain, and I was thrilled by the reaction, with great reviews in The Times and other national newspapers and magazines. I'm keeping my fingers crossed that American readers will be equally enthusiastic!
The book features Rachel Savernake and Jacob Flint, who previously appeared in Gallows Court, but Mortmain Hall definitely stands on its own. It's a different novel in some ways, with more humour, and it's very much a love letter to Golden Age detective fiction. I was attracted to the idea of blending thriller elements with a classic whodunit puzzle. I set out to write a country house mystery with a difference, but certainly boasting a denouement in the library, where suspects are gathered together in traditional manner and all is finally revealed.
Authors of Golden Age mysteries should play fair with their readers. The puzzle has to be one that the reader can solve, because all the clues are there in the text. But it's desirable for the clues to be planted subtly, so that readers aren't quite sure which elements of the story point the way to the solution. Some of the best Golden Age writers (including John Dickson Carr, Edmund Crispin, and Freeman Wills Crofts) took this idea to its logical conclusion by including "˜Cluefinders' in their books. These took various forms, but the basic idea was that at the end of the story, there would be references to the earlier pages where the clues were set out in the text.
Most Cluefinders appeared in the late Twenties and early Thirties and as far as I know no whodunit with a Cluefinder has been published for more than half a century. I decided that I would try to write a story that was sufficiently ingenious for a Cluefinder to be worthy of inclusion.
As it turned out, the Cluefinder in Mortmain Hall includes no fewer than thirty-four clues. See how many of them you can spot!
September will be an exciting month, because it also sees the publication by HarperCollins of Howdunit, a masterclass in the art and craft of crime writing by members of the Detection Club. I devoted a good deal of last year to putting this book together and it's one I'm very excited about.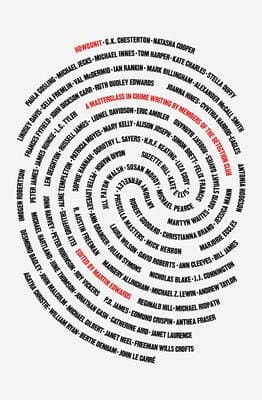 The book offers invaluable advice to people interested in writing crime fiction, but it also provides a fascinating picture of the way that the best crime writers have honed their skills over the years. Its unique construction and content mean that it will appeal not only to would-be writers but also to a very wide readership of crime fans.
The principal contributors are current members of the legendary Detection Club, of which I have the honour to be President. They include Ian Rankin, Val McDermid, Peter James, Peter Robinson, Ann Cleeves, Andrew Taylor, Elly Griffiths, Sophie Hannah, Stella Duffy, Alexander McCall Smith, John Le Carré and many more.
Interwoven with their contributions are shorter pieces by past Detection Club members ranging from G.K. Chesterton, Dorothy L. Sayers, Agatha Christie and John Dickson Carr to Desmond Bagley and H.R.F. Keating. The book is dedicated to Len Deighton, who is celebrating 50 years as a Detection Club member and has also penned an essay for the book. The contributions are linked by short sections which I've written. Certainly, it's a book that, biased as I am, I think is rather special.