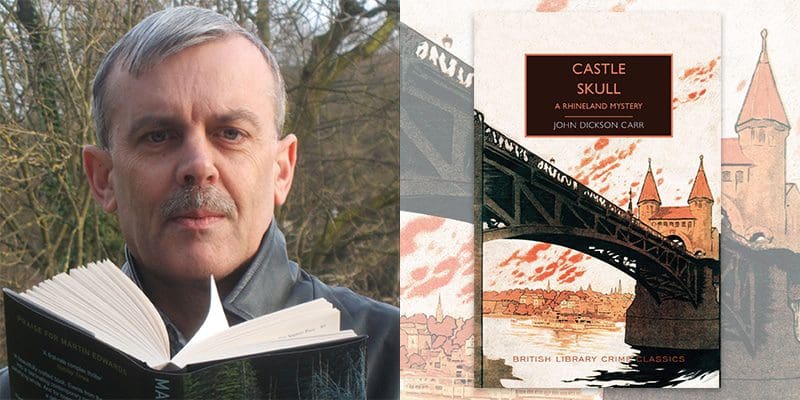 Michael Barson recently interviewed Martin Edwards for an article that appeared at CrimeReads. It's called "Martin Edwards on the Enduring Popularity of Traditional Mysteries." You can find it here, https://bit.ly/2XD0HDc.
"In the U.S., Poisoned Pen Press/Sourcebooks publishes the Crime Classics, which have re-presented the work of such authors as John Dickson Carr, E.C.R. Lorac, George Bellairs and R. Austin Freeman."
Barson "talked to series consultant—and the 2020 recipient of British crime writing's highest honor, the CWA Diamond Dagger—Martin Edwards, author of the Lake District Mysteries and the Rachel Savernake Golden Age mysteries, whose involvement with the BLCC began in 2014 with The Cornish Coast Murder by John Bude."
CASTLE SKULL by John Dickson Carr, with an Introduction by Martin Edwards, was released by Poisoned Pen Press/Sourcebooks as part of the British Library of Crime Classics on May 5, 2020.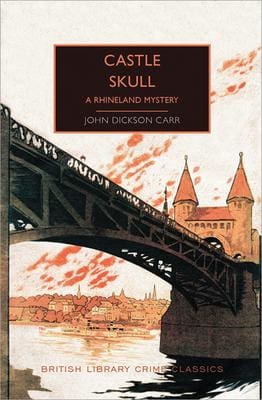 Here's the summary of Castle Skull, which you can order through the Web Store. You can also order the other British Library of Crime Classics, and Martin Edwards' own books through the Web Store as well. Search under "Martin Edwards". https://bit.ly/2w0viRd
Mystery crime fiction written in the Golden Age of Murder
That is the case. Alison has been murdered. His blazing body was seen running about the battlements of Castle Skull.
And so a dark shadow looms over the Rhineland where Inspector Henri Bencolin and his accomplice Jeff Marle have arrived from Paris. Entreated by the Belgian financier DAunay to investigate the gruesome and grimly theatrical death of actor Myron Alison, the pair find themselves at the imposing hilltop fortress Schloss Schädel, in which a small group of suspects are still assembled.
As thunder rolls in the distance, Bencolin and Marle enter a world steeped in macabre legends of murder and magic to catch the killer still walking the maze-like passages and towers of the keep.
This new edition of John Dickson Carr's spirited and deeply atmospheric early novel also features the rare Inspector Bencolin short story 'The Fourth Suspect'.