When I asked Angie Kim to write a book "Distractions" piece, she had not yet won the Edgar Award for Miracle Creek. Because Miracle Creek went on to win the Edgar for Best First Novel by an American Author, Kim will forever be known as Edgar Award-winning author Angie Kim. You can order a copy of the hardcover, paperback, large print or audiobook through the Web Store. https://bit.ly/3e6FVmh
Angie Kim moved as a preteen from Seoul, South Korea to the suburbs of Baltimore. She attended Stanford University and Harvard Law School, where she was an editor of the Harvard Law Review, then practiced as a trial lawyer at Williams & Connolly. Her stories have won the Glamour Essay Contest and the Wabash Prize for Fiction, and appeared in numerous publications including The New York Times, Salon, Slate, The Southern Review, Sycamore Review, Asian American Literary Review, and PANK. Kim lives in Northern Virginia with her husband and three sons.
Look for Kim's book suggestions in the Web Store. https://store.poisonedpen.com/
*****
First, may I point out how perfect the title of this blog is? Because the one thing I've been consistently hearing from everyone is how distracted we have all been. So many book recommendations I've seen in recent days have focused on older titles, and I confess that I've also been finding comfort in re-reading old favorites. There's no risk of disappointment in that—after all, you already know you love it—and even better, it's easy. And if you do get distracted (and you know you will), it's fine; you can skim, skip ahead to that passage you underlined or earmarked, or even abandon.
But here's the thing: there's so much cocooning and nostalgia you can take before you get sick of them, before you start wondering what you might be missing out on and craving something new. At least that's the way it's been for me. This turn has only come in the last week or so, coincidentally (or causally?) around when everyone started discussing whether/how to ease the quarantine restrictions. With that in mind, here are some new releases from the past few weeks that I've read and loved, page-turners that will snap you out of that re-reading slump. (Listed in order I read them!)
THE IMPERFECTS by Amy Meyerson: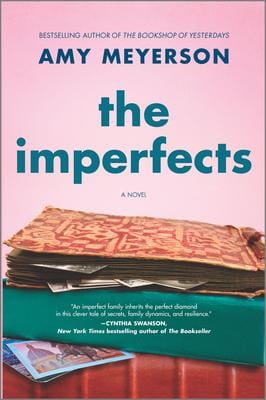 Who doesn't love stories about world-famous, priceless diamonds? Inspired by the true story of the Florentine Diamond—a 137-carat yellow gemstone that went missing from the Austrian Empire a century ago—this is an expertly-plotted mystery about a hilariously dysfunctional family whose lives are upended when their beloved grandmother dies, leaving them the Florentine Diamond.
PRETTY THINGS by Janelle Brown: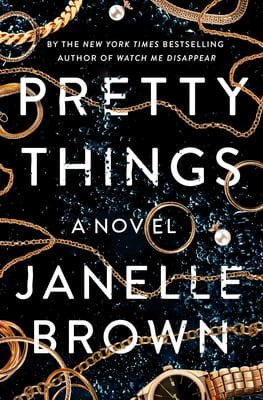 I was in a writing slump when I first picked up Janelle Brown's fourth novel, and it took me right out of it! The prose is gorgeous, and it inspired me to get back to writing myself. Told in dual narratives by a glamorous Instagram influencer and a scam artist, two women keeping devastating secrets from each other, this twisty novel will keep you guessing until the ending.
TAKE ME APART by Sara Sligar: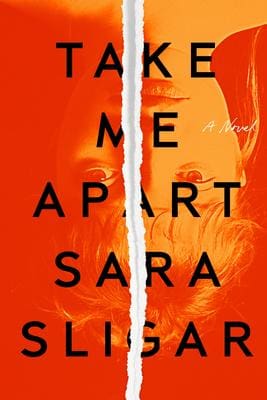 Another beautifully-written novel about two fascinating women, Sara Sligar's debut explores mental illness, violence, and the nature of obsession. When a young archivist is hired to make sense out of the chaotic personal effects of a renowned photographer who died years earlier, she becomes obsessed with her life and the circumstances of her mysterious death. One of the most satisfying endings I've read in some time; it made me cry.
THE BOOK OF V by Anna Solomon: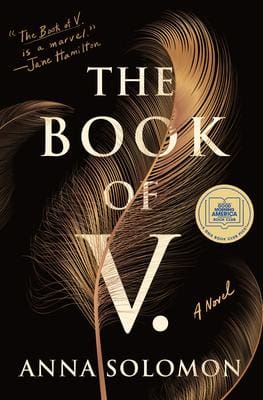 I love the structure of Anna Solomon's third novel, which tells the life stories of three women across three centuries: a Brooklyn mother in 2016, a U.S. senator's wife in DC in the 1970s, and the Bible's Queen Esther in Ancient Persia. It explores similar themes in all three women's lives—power and powerlessness, sex and desire, friendships and family—and converge. It's ambitious, it's feminist, and I can't recommend it highly enough.
*****
Here's Miracle Creek, the Edgar Winner for Best First Novel by an American Author.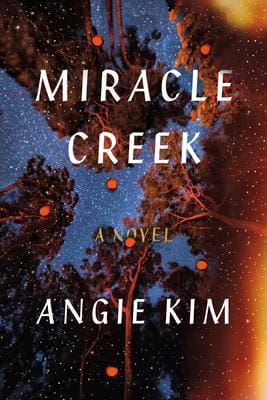 WINNER OF THE EDGAR AWARD FOR BEST FIRST NOVEL

The "gripping… page-turner" (Time) hitting all the best of summer reading lists, Miracle Creek is perfect for book clubs and fans of Liane Moriarty and Celeste Ng
How far will you go to protect your family? Will you keep their secrets? Ignore their lies?
In a small town in Virginia, a group of people know each other because they're part of a special treatment center, a hyperbaric chamber that may cure a range of conditions from infertility to autism. But then the chamber explodes, two people die, and it's clear the explosion wasn't an accident.
A powerful showdown unfolds as the story moves across characters who are all maybe keeping secrets, hiding betrayals. Chapter by chapter, we shift alliances and gather evidence: Was it the careless mother of a patient? Was it the owners, hoping to cash in on a big insurance payment and send their daughter to college? Could it have been a protester, trying to prove the treatment isn't safe?
"A stunning debut about parents, children and the unwavering hope of a better life, even when all hope seems lost" (Washington Post), Miracle Creek uncovers the worst prejudice and best intentions, tense rivalries and the challenges of parenting a child with special needs. It's "a quick-paced murder mystery that plumbs the power and perils of community" (O Magazine) as it carefully pieces together the tense atmosphere of a courtroom drama and the complexities of life as an immigrant family. Drawing on the author's own experiences as a Korean-American, former trial lawyer, and mother of a "miracle submarine" patient, this is a novel steeped in suspense and igniting discussion. Recommended by Erin Morgenstern, Jean Kwok, Jennifer Weiner, Scott Turow, Laura Lippman, and more– Miracle Creek is a brave, moving debut from an unforgettable new voice.
*****
A month ago, Barbara Peters, owner of The Poisoned Pen, had a chance to talk with Angie Kim.