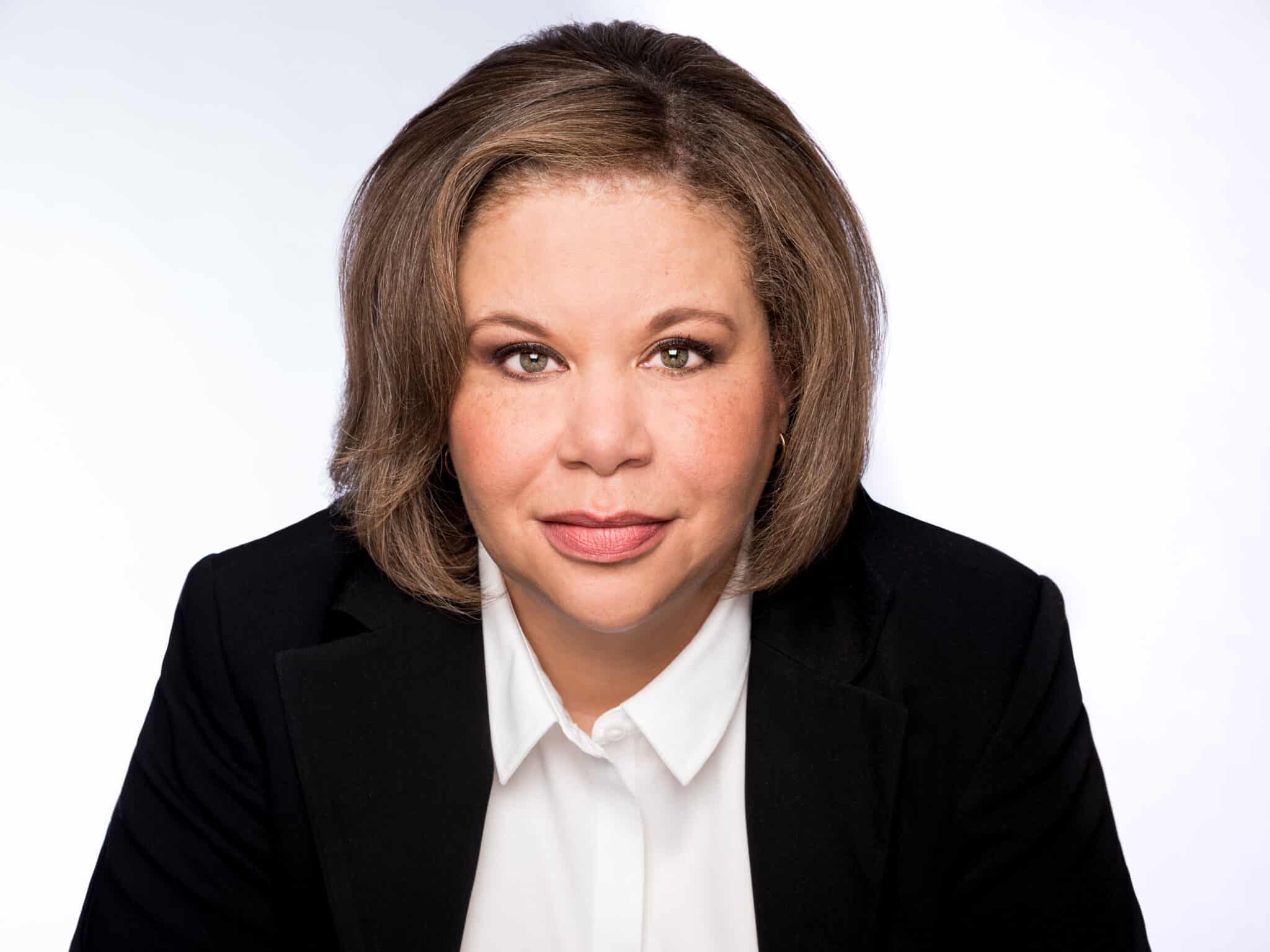 Tracy Clark is the author of three Chicago mysteries featuring cop turned PI, Cass Raines. She just won the Sue Grafton Memorial Award for the second in the series, Borrowed Time. The third one, What You Don't See, will be released next week. Even with these "Distractions", she took time to talk about books for us. You can order Tracy Clark's books, and the books she suggests, through the Web Store. https://store.poisonedpen.com/
Tracy Clark is the author of the highly acclaimed Chicago Mystery Series featuring ex-homicide cop turned PI Cassandra Raines, a hard-driving, African-American protagonist who works the mean streets of the Windy City dodging cops, cons, killers, and thugs. She received Anthony Award and Lefty Award nominations for her series debut, Broken Places, which was also shortlisted for the American Library Association's RUSA Reading List, named a CrimeReads Best New PI Book of 2018, a Midwest Connections Pick, and a Library Journal Best Books of the Year. In addition to her Cass Raines novels, Tracy's short story "For Services Rendered," appears in the anthology Shades of Black: Crime and Mystery Stories by African"'American Authors. A native of Chicago, she works as an editor in the newspaper industry and roots for the Cubs, Sox, Bulls, Bears, and Blackhawks equally. She is a member of Sisters in Crime, PI Writers of America, International Thriller Writers, and a Mystery Writers of America Midwest board member. Find Tracy on Facebook, follow her on Twitter @tracypc6161, or visit her online at TracyClarkBooks.com.
*****
These are tough times for all of us. Locked in. Locked down. Masks on. Gloves on. A killer virus, but no vaccine. Washington in chaos, no firm hand on the wheel. Gangs of marauding toilet paper hoarders hitting the grocery stores like locust swarming over a field of young wheat. Toilet paper? Really? I would think in a crisis like this, food might be the better selection, but whatevs, nobody asked me. Anyway, where was I? Oh, pandemic. So in our current situation, when everyone's stressed and worried and they've got too much to do, but only four walls to look at 24/7 because we're all self-isolating, I turn to things I know are going to smooth out the rough edges. Ginger snaps. Love "˜em. Prime Video. I'm going back and re-watching all the Poirot episodes. I'm now halfway through season two. I'm also writing my next book. Eeek. Can't talk about it. And reading. When I'm not writing, when I'm not eating the snaps (with an ice-cold glass of skim milk). When I'm not watching Poirot or adulting in the real world, I'm reading. I'm a reader. I've been a reader since I first turned the pages on that old Jack and Jill catastrophe. Hill? Pail of water? What the heck were they thinking? Where were their parents?
So, in a crisis, I read, but I read when things are going great, too. I'm reading this post now while I'm writing it. Reading is my jam. You will never see me without a book on my person, either in a back pocket, in my bag, or on my phone. Yep, I've got my entire Kindle library right at my fingertips. Ain't technology grand? Oh, quick note. If you call me while I'm reading on my phone, I'm gonna have to get back to you.
So, here are a few recommendations for when you've binge-watched everything and the brownies run out. I've also tossed in a couple of plays that I reread all the time just because they're awesome and they make me happy. Try them. They might make you happy too.
They All Fall Down, Rachel Howzell Hall.
This one's great. It's a take on Agatha Christie's AND THEN THERE WERE NONE or TWELVE LITTLE INDIANS, or whatever title they slip in. A group of people brought together in a remote setting, each with a secret. But it goes beyond pastiche and offers some really interesting twists. Hall also authors the Lou Norton series, featuring an African American female police detective in Los Angeles. Excellent. Run, don't walk. Tell Rachel I sent you.
Vanishing in the Haight, Max Tomlinson.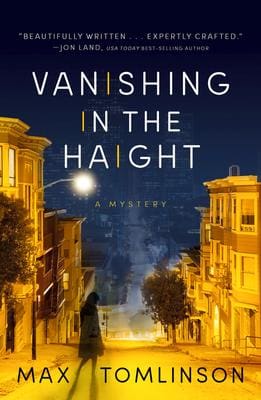 I had the privilege of reading an early copy of this one and loved it. Colleen Hayes, an ex-con, jailed for killing her ex, is hired by a wealthy dying man to find out who killed his teenage daughter in Golden Gate Park years earlier. The whole thing takes place in 1978, which is so cool. It brought back memories of the "˜70s. Taut writing. Colleen is tough, resourceful, wounded. Loved her. It doesn't release until September, but it's available for pre-order. Hint, hint.
Pauper and Prince in Harlem: A Ross Agency Mystery, Delia Pitts.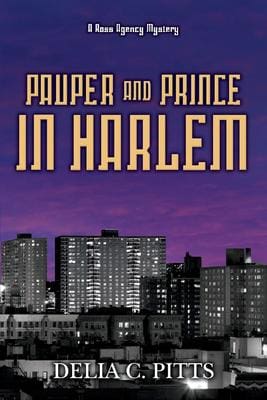 This is a classic PI story featuring a tough, troubled, complicated PI, SJ Rook. In this one, Rook has to solve the case of a tragic shooting of a young boy. A drive-by killing. It's summer. It's hot. It's Harlem. The neighborhood crackles with unease and a growing feeling of dread, but Rook works the streets, chasing down every lead. From first page to last, it's a riveting journey. Lovely writing.
The Ninja Daughter, Tori Eldridge.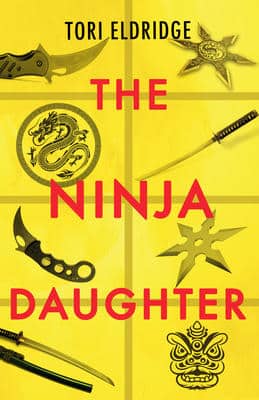 This falls squarely into the kickass category, which I love on so many levels. Anyway, Lily Wong rescues women from vulnerable situations, abusive husbands, etc. That's her thing. She's an advocate, a champion of the underdog, a modern-day superhero, minus X-ray vision and that flying stuff. However, she is, wait for it, A NINJA! I know, right? She's ripping out ankle bones, breaking noses, incapacitating bad guys three times her size. And her near and dear call her Dumpling. I loved this book. It's Zen with a KICK. Good story. Wonderful main character. Side note. If you get your keister kicked by a tiny woman named Dumpling, you may as well just pack it up and move out of town.
Dead Land, Sara Paretsky.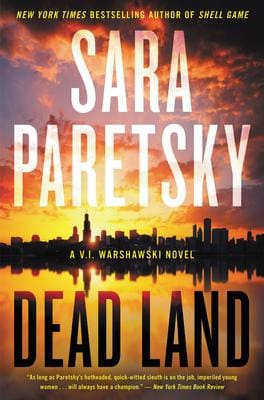 Well, because it's Paretsky. Just released. Yep. On my Kindle.
Now my old standby plays. For the first, AS YOU LIKE IT. I enjoy it for the comforting rhythm of the iambic pentameter. Five feet, long, short. Rolls off the tongue like butter. Helps me with my sentence rhythms, though I fall waaaay short of Will's brilliance. I like Shaky's other works, mostly the comedies, but AYLI is my fav. Favorite line: "Sell while you can, you are not for all markets." Cracks me up every time.
THE GIN GAME, DL Coburn. Fonsia, Fonsia, Fonsia. (Add head shake here).
I could recommend oh so many more wonderful books but haven't the time. Hit me up on FB or Twitter, or something, or snag me at the next conference, I'll give you a list.
Stay well. Stay safe.
Happy reading!
*****
For "Happy reading", check for Tracy Clark's "Distractions" in the Web Store. https://store.poisonedpen.com/
Borrowed Time, Tracy Clark's second Chicago mystery, won the Sue Grafton Memorial Award.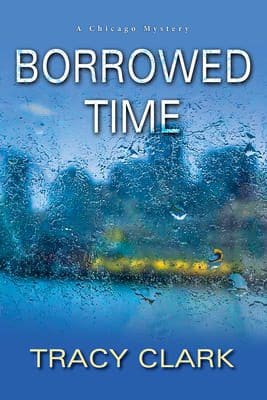 In Tracy Clark's electrifying new mystery featuring Cassandra Raines, the former Chicago cop turned private investigator looks into a suspicious death as a favor to a friend—and makes some powerful enemies . . .

Sitting in cold cars for hours, serving lowlifes with summonses . . . being a P.I. means riding out a lot of slow patches. But sometimes the most familiar paths can lead straight to danger—like at Cass's go-to diner, where new delivery guy Jung Byson wants to enlist her expertise. Jung's friend, Tim Ayers, scion of a wealthy Chicago family, has been found dead, floating in Lake Michigan near his luxury boat. And Jung is convinced there's a murderer on the loose . . .
Cass reluctantly begins digging only to discover that Jung neglected to mention one crucial fact: Tim Ayers was terminally ill. Given the large quantities of alcohol and drugs found in his body, Ayers' death appears to be either an accident or suicide. Yet as much as Cass would like to dismiss Jung's suspicions, there are too many unanswered questions and unexplained coincidences.
Why would anyone kill a dying man? Working her connections on both sides of the law, Cass tries to point the police in the right direction. But violence is escalating around her, and Cass's persistence has already attracted unwanted attention, uncovering sinister secrets that Cass may end up taking to her grave.
*****
What You Don't See will be released on May 26.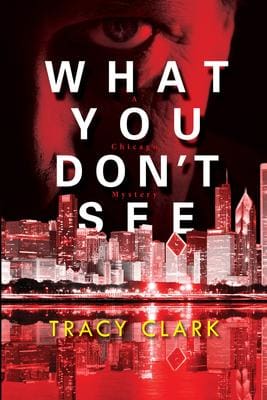 Former cop Cass Raines knows the streets of Chicago all too well. Now she's a private investigator and getting an exclusive glimpse into how the other half lives—and how they die . . .

Wealth. Power. Celebrity. Vonda Allen's glossy vanity magazine has taken the Windy City by storm, and she's well on her way to building a one-woman media empire. Everybody adores her. Except the people who work for her. And the person who's sending her flowers with death threats . . .
 
As Vonda's bodyguard, off-duty cop Ben Mickerson knows he could use some back-up—and no one fits the bill better than his ex-partner on the police force, Cass Raines. Now a full-time private eye, Cass is reluctant to take the job. She isn't keen on playing babysitter to a celebrity who's rumored to be a heartless diva. But as a favor to Ben, she signs on. But when Vonda refuses to say why someone might be after her, and two of her staff turn up dead, Ben and Cass must battle an unknown assailant bent on getting to the great lady herself, before someone else dies.
 
Cass finds out the hard way just how persistent a threat they face during the first stop on Vonda's book tour. As fans clamour for her autograph, things take an ugly turn when a mysterious fan shows up with flowers and slashes Ben with a knife. While her ex-partner's life hangs in the balance, Cass is left to find out what secrets Vonda is keeping, who might want her dead, and how she can bring Ben's attacker to justice before enemies in the Chicago Police Department try to stop her in her tracks . . .