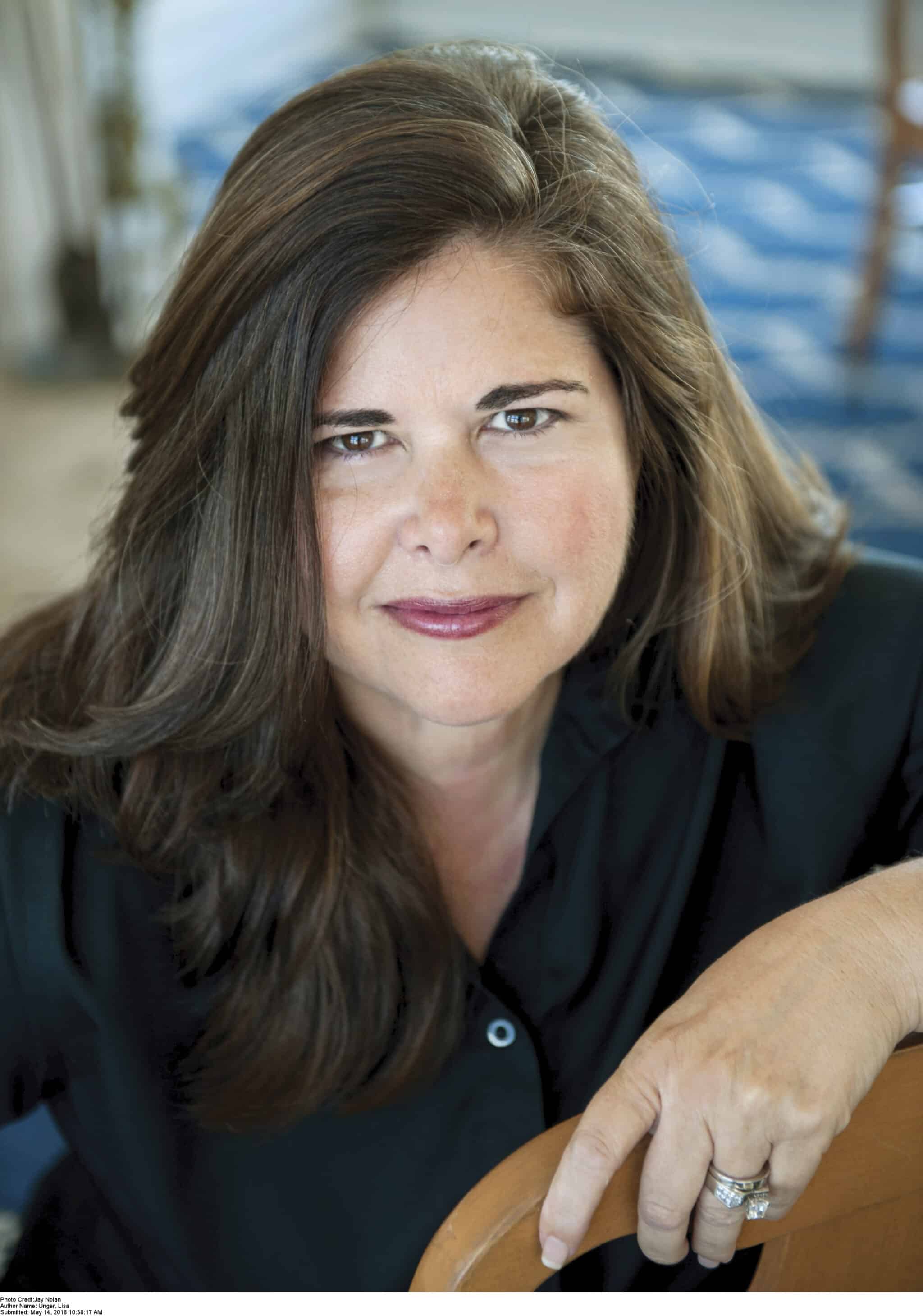 Lisa Unger's been quite busy during the social isolation. I know she has been hosting some virtual book programs. I'm grateful she made time to write a book "Distractions" post.
Although her most recent book, The Stranger Inside, was released last September, it will be out in paperback in August. Then, her next hardcover, Confessions on the 7:45, is scheduled for an October release. You can order her books, or pre-order the new one, at the Web Store. https://bit.ly/2WQJrKs
Lisa Unger is the NYT bestselling author of 18 novels. Her books are published in 26 languages, with millions of readers worldwide. In 2019, she received two Edgar Award nominations, an honor held by only a few writers including Agatha Christie. Her work has been voted "Best of the Year" or top picks by Today, People, GMA, EW, Amazon, IndieBound and many others. She has written for the NYT, WSJ, NPR, and Travel+Leisure. She lives in Florida with her family.
Here's Lisa Unger's Distractions. Find her book selections in the Web Store. https://store.poisonedpen.com/
*****
All writers are readers first. It is where we fall in love with story, in the pages of someone else's book. I have never stopped looking for that reader joy, the moment when you open a brand new book (the feel of paper, that beautiful scent of ink!), read the first few paragraphs, and feel that little zap of excitement: Wow! This is going to be so great! I have — maybe we all have — needed that so much during these challenging and frightening times.
Last year I shared a stage with Laura Lippman and she said something that resonated with me. She had managed to preserve her life as a reader, that she read only the books she truly wanted to read just for herself. And I realized that with all the books I read for research and for endorsement, that I sometimes postpone reading things that I want to read — just because. So I vowed to change that. Here are a few books that truly transported me during this moment of chaos and gave me a much-needed zap of reader joy.
WHERE THE CRAWDADS SING
By Delia Owens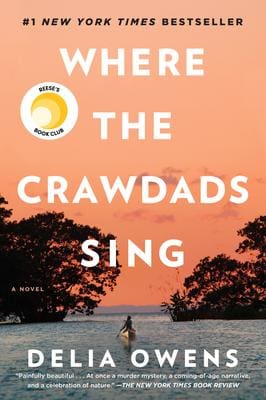 I was a bit late to this party. Frankly, I often assume that I'm not going to love the books that other people love — because I have an appetite for big, weird stories, flawed, not-necessarily-likable characters, quirky settings, and complicated outcomes. And those kinds of books don't often have mass appeal.
I happened to meet author Delia Owens prior to the publication of this runaway bestseller and found her to be lovely and so kind, but I didn't get around to reading her book until much later. WHERE THE CRAWDADS SING is lyrical and strange, a deep dive into character, a love song to the natural world, and a prescient exploration of isolation. If you're looking for something to transport you to another place and time, as well as a mystery wrapped inside a sometimes painful love story, open this book and delve into Kya's world. You won't be eager to leave, and you might learn something while you're there.
MY SISTER THE SERIAL KILLER
By Oyinkan Braithwaite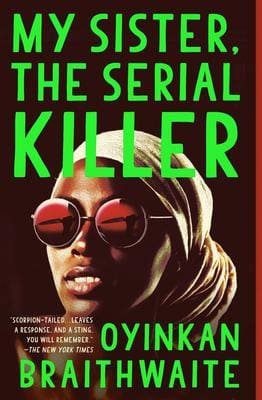 Oyinkan Braithwaite recorded a "shelfie," a video for the UK bookseller Waterstones, and she cited Jane Eyre and Great Expectations as early inspirations in her writing life. I can see the influences of both of those beloved stories in this twisting, darkly funny, moving, character-driven thriller. Korede is getting a little tired of her sister Ayoola and really who wouldn't? Not only is Ayoola "the pretty one," she's also flighty, selfish, and constantly calling on Korede, a hard-working nurse, to clean up her messes. Oh. And she's a serial killer, systematically offing her boyfriends for various — sometimes almost understandable — reasons.
Everything about this book is transporting — Korede's voice, the setting, the funny, complicated relationship between the two sisters, Korede's struggle to find herself, the sisters' traumatic past. All the pieces are expertly woven creating an utterly immersive reading experience. This story takes place in Nigeria, but the themes are universal, asking probing, questions about love, sisterhood, and how far we'll go to protect our family, and, in the end, offering complicated, all-too-human answers.
LITTLE SECRETS
by Jennifer Hillier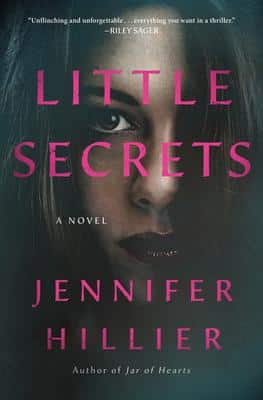 I loved Jennifer's Jar of Hearts, a dark and twisty thrill ride with a bottle rocket of an ending, and she has only grown as a writer since then. This book begins with a gut-punch of an opener, a vivid detailing of every parent's worst nightmare when a young mother lets go of her son's hand in a busy Seattle market for just a few seconds…and he's gone.
What could have been a story about the hunt for a missing child is so much more. It's a portrait of one woman's desperate journey from her darkest moments, a deep dive into marriage, wealth, the con, friendship, and the house of mirrors that is a parent's grief. Fresh, propulsive, current, and beautifully written, this is that book that keeps you glued page-after-page, racing to the end, but terrified of what you'll find when you get there.
SUCH A FUN AGE
By Kiley Reid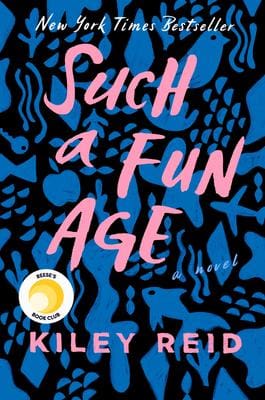 I am of the mind that all good books are really mysteries. After all, a burning question is the beating heart of compelling storytelling. It's the engine that drives us through a narrative: What will happen? I picked this up because I was intrigued by the premise, that a twenty-something African American babysitter is accused of kidnapping her young white charge when they visit a grocery store late at night. Though this is where the story begins, it's not about a kidnapping. It's a rich, complicated story about race and class and finding your calling. It's about women buckling under the weight of expectations — their own, their family's, the world's — real and imagined. It's about how a single moment can mean something different to everyone there, and how all of it is true. Smart, insightful, funny, and driven more by curiosity of character than by the unraveling of the plot, this beautifully observed page-turner will keep you riveted — and take you away from the madness of the moment we're all sharing.
*****
As mentioned, Lisa Unger's last release was The Stranger Inside.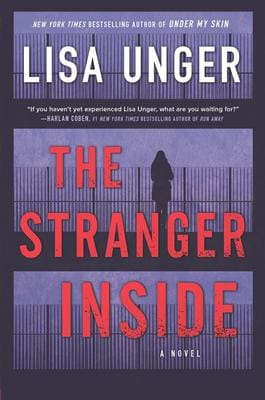 Named a BEST BOOK OF FALL 2019 byPeople Magazine,Boston Globe,BookBub,PopSugar,CrimeReadsand more.
"Brilliant…. A well-crafted psychological thriller." —The New York Times Book Review
Even good people are drawn to do evil things… Twelve-year-old Rain Winter narrowly escaped an abduction while walking to a friend's house. Her two best friends, Tess and Hank, were not as lucky. Tess never came home, and Hank was held in captivity before managing to escape. Their abductor was sent to prison but years later was released. Then someone delivered real justice–and killed him in cold blood.
Now Rain is living the perfect suburban life, her dark childhood buried deep. She spends her days as a stay-at-home mom, having put aside her career as a hard-hitting journalist to care for her infant daughter. But when another brutal murderer who escaped justice is found dead, Rain is unexpectedly drawn into the case. Eerie similarities to the murder of her friends' abductor force Rain to revisit memories she's worked hard to leave behind. Is there a vigilante at work? Who is the next target? Why can't Rain just let it go?
Introducing one of the most compelling and original killers in crime fiction today, Lisa Unger takes readers deep inside the minds of both perpetrator and victim, blurring the lines between right and wrong, crime and justice, and showing that sometimes people deserve what comes to them.
****
Here's Lisa Unger's October release, Confessions on the 7:45.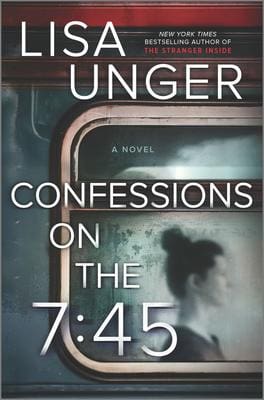 "[A] taut, beautifully-written novel." —Sarah Pekkanen, #1 New York Times bestselling author of An Anonymous Girl
From master of suspense Lisa Unger comes a riveting thriller about a chance encounter that unravels a stunning web of lies and deceit.
Be careful to whom you tell your darkest secrets…
Selena Murphy is commuting home from her job in the city when the train stalls out on the tracks. She strikes up a conversation with a beautiful stranger in the next seat, and their connection is fast and easy. The woman introduces herself as Martha and confesses that she's been stuck in an affair with her boss. Selena, in turn, confesses that she suspects her husband is sleeping with the nanny. When the train arrives at Selena's station, the two women part ways, presumably never to meet again.
But days later, Selena's nanny disappears.
Soon Selena finds her once-perfect life upended. As she is pulled into the mystery of the missing nanny, and as the fractures in her marriage grow deeper, Selena begins to wonder, who was Martha really? But she is hardly prepared for what she'll discover.
Expertly plotted and reminiscent of the timeless classic Strangers on a Train, Confessions on the 7:45 is a gripping thriller about the delicate facades we create around our lives.