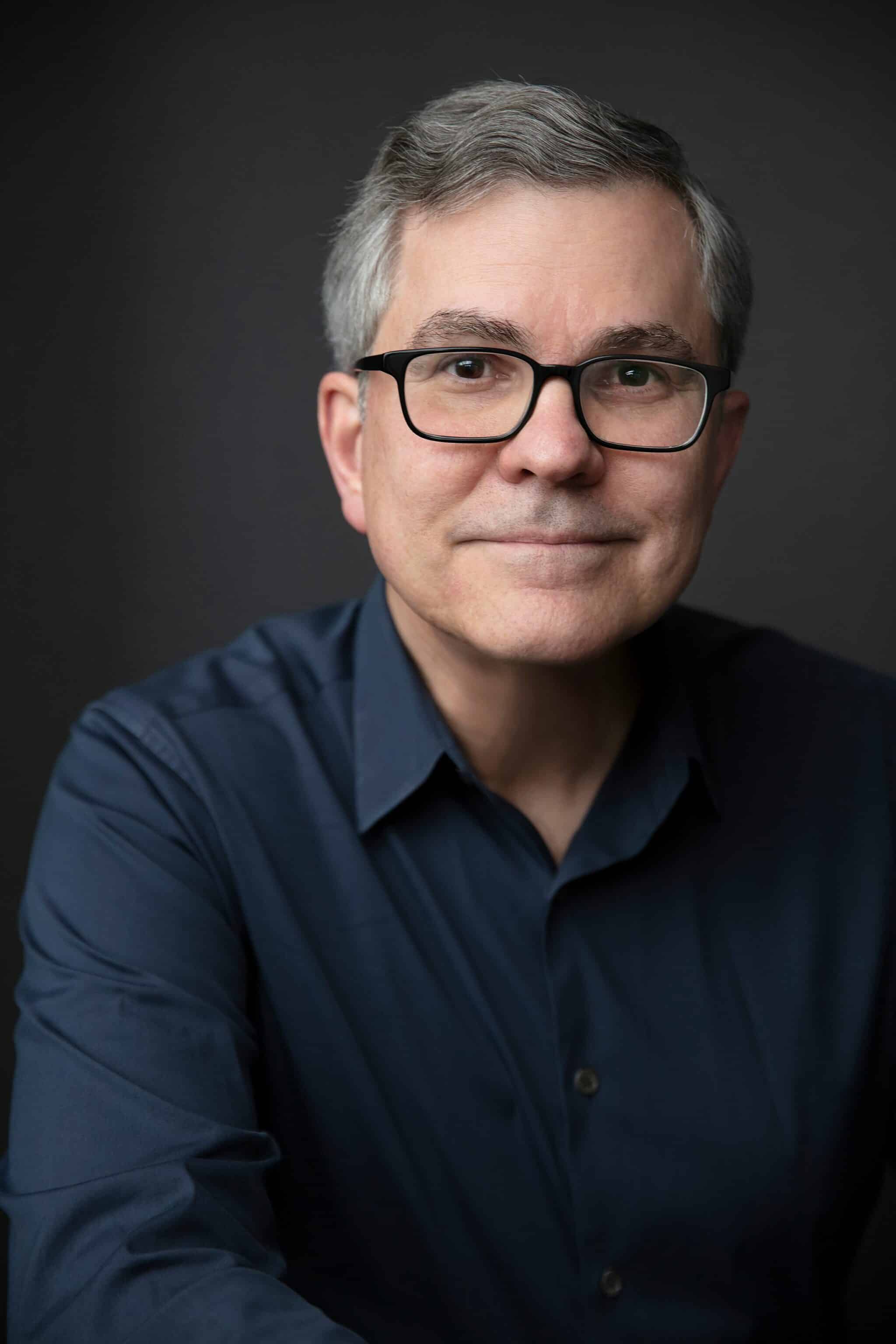 As Reece Hirsch, author of the Lisa Tanchik novels says, "It's not easy launching a book during the pandemic." His new book, Dark Tomorrow, comes out on May 12. You can find his books in the Web Store. https://bit.ly/2WoNux4
Reece Hirsch is the author of six thrillers that draw upon his background as a privacy attorney. His first book, The Insider, was a finalist for the International Thriller Writers Award for Best First Novel. His other works include Black Nowhere, the first book featuring FBI special agent Lisa Tanchik, and three books, The Adversary, Intrusion, and Surveillance, featuring former Department of Justice cybercrimes prosecutor Chris Bruen. Hirsch is a partner at the San Francisco office of an international law firm and cochair of its privacy and cybersecurity practice. He is also a member of the board of directors of the Valentino Achak Deng Foundation (www.vadfoundation.org). Hirsch lives in the Bay Area with his wife. Find out more at www.reecehirsch.com.
I'm sure it's never easy being an author, so I appreciate all the authors who have taken time to suggest other writers' books for "Distractions". You can find Reece Hirsch's "Distractions" in the Web Store. https://store.poisonedpen.com/
*****
During the COVID-19 pandemic I feel like a cat following a laser pointer, watching the infection and death rates rises, searching for ever-elusive toilet paper and paper towels, and tuning in to the latest alarming press conference.  But during this upsetting, 24-hour news cycle crisis, becoming immersed in a good book can provide solace, a way to stop twitching and reset your mind.  Sometimes it's a matter of finding amusement and escapism.  Sometimes a book can offer a deeper, more human understanding of the current predicament.
So these are my pandemic reads:
Slow Horses by Mick Herron.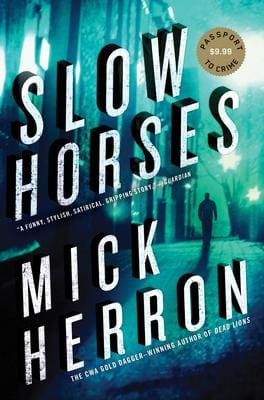 The first book in Herron's Slough House series is a good choice for these times because it is an espionage novel that manages to find dark humor in the treacherous world of MI5.  Slough House is a backwater outpost in London where MI5 spooks are sent when they have disgraced themselves in some fashion.  It's an Island of Misfit Toys where these remaindered agents mark time, waiting for an opportunity to redeem themselves.  When a young man is abducted and his kidnappers threaten to broadcast his beheading online, River Cartwright, Jackson Lamb and their team are being set up as scapegoats.  But, as in any good spy novel, all is not as it seems.  Herron is a witty stylist and he puts a fresh spin on espionage fiction.  One of the main pleasures of this book is watching Herron's "slow horses" coming back to life as they get back in the game.
November Road by Lou Berney.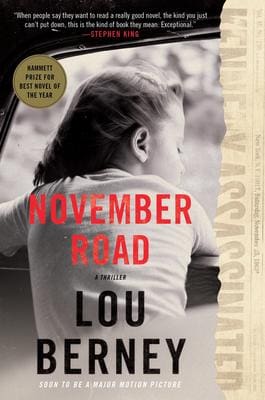 Lou Berney's November Road is an excellent pandemic read because it is a supremely well-crafted immersion in another time of crisis in American history "" the days following the assassination of JFK.  Frank Guidry, who is affiliated with New Orleans mob boss Carlos Marcello, knows a little too much about the assassination and is marked to join a mounting pile of dead bodies as the mob ties up loose ends.  Guidry goes on the run and strikes up an unlikely relationship with a housewife who is also on the run with her two daughters.  Berney delivers a tense cat-and-mouse cross-country pursuit, a note-perfect evocation of a very different time, and surprises, not the least of which is a cameo from a drunken Ray Bolger.
Station Eleven by Hilary St. John Mandel.   
There are pleasures in escapism, but sometimes you want a book that speaks directly to the anxieties of our time.  For me, that book is Station Eleven.  Mandel's novel takes place during the outbreak of a devastating flu pandemic, and then leaps to twenty years later, following the Traveling Symphony, a small troupe of actors and musicians as they move from settlement to settlement in a post-apocalyptic America.  We've all seen this sort of story told before, but Mandel's book is unexpectedly poignant and profound because it dwells on the little things that keep us human during the most difficult of times "" and one of those is storytelling.  And that, for me, makes it a perfect pandemic read.
*****
As I said, Reece Hirsch's latest Lisa Tanchik novel, Dark Tomorrow, is released on May 12. You can pre-order it through the Web Store. https://bit.ly/2WoNux4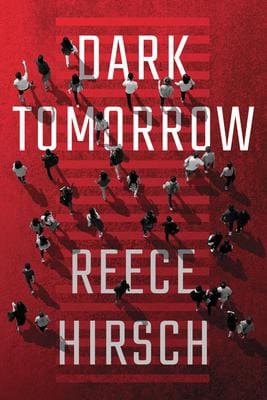 FBI special agent and cybercrime specialist Lisa Tanchik faces a deadly threat in this white-knuckle thriller.
FBI special agent Lisa Tanchik is skilled at handling cyber threats, having recently taken down a Dark Web black market worth billions. But ruthless hacker NatalyaX always seems to be a step ahead.
The government calls on Tanchik's expertise when an email attachment causes a fatal seizure at US Cyber Command. But before she can get her feet under her, the entire East Coast goes dark. A sinister plan is unfolding before her eyes—and no one knows who's behind it.
Tanchik plunges into chaos to hunt down the true source of the attacks. Close dealings with shadowy figures both online and off expose her to extraordinary danger as the country teeters on the brink of catastrophe.
A soldier on the front line of a cyberwar, Tanchik must nullify the threat before it deals a death blow to America's institutions—and puts millions of lives in jeopardy.