Do you know how hard people work to get signed books to you? Not only the staff at The Poisoned Pen. This is John Sandford hauling signed copies of his 30th Lucas Davenport book, Masked Prey, to the UPS pick up point to get them back to the store.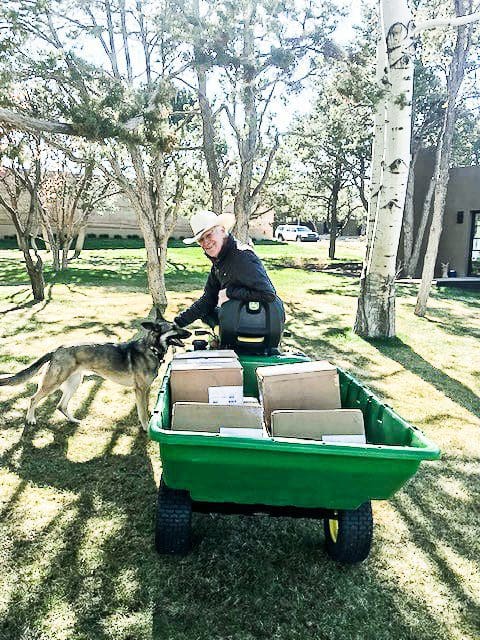 Masked Prey is the Hot Book of the Week at The Poisoned Pen. John Sandford did his virtual book launch for the store, discussing his books, characters, and writing with Barbara Peters, owner of the store. You can order signed copy of that title, as well as copies of Sandford's other books, through the Web Store. https://bit.ly/2Dncbl0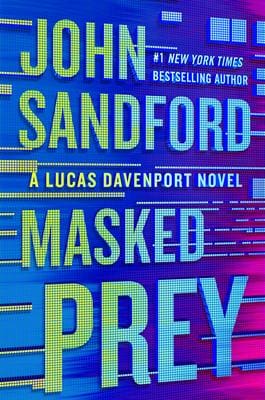 Here's the description of Masked Prey.
Lucas Davenport investigates a vitriolic blog that seems to be targeting the children of U.S. politicians in the latest thriller by #1 New York Times-bestselling author John Sandford.
The daughter of a U.S. Senator is monitoring her social media presence when she finds a picture of herself on a strange blog. And there are other pictures . . . of the children of other influential Washington politicians, walking or standing outside their schools, each identified by name. Surrounding the photos are texts of vicious political rants from a motley variety of radical groups.
It's obviously alarming–is there an unstable extremist tracking the loved ones of powerful politicians with deadly intent? But when the FBI is called in, there isn't much the feds can do. The anonymous photographer can't be pinned down to one location or IP address, and more importantly, at least to the paper-processing bureaucrats, no crime has actually been committed. With nowhere else to turn, influential Senators decide to call in someone who can operate outside the FBI's constraints: Lucas Davenport.
*****
Now that John Sandford is moving to just one book a year, you'll want to check out his conversation with Barbara Peters.