Today, we're kicking off a new series of "Distractions", just what we need right now. A number of authors have agreed to write posts, telling about their current distractions and what books have worked for them. You'll want to check The Poisoned Pen's Web Store for books the authors recommend, and for books by the authors themselves. https://store.poisonedpen.com/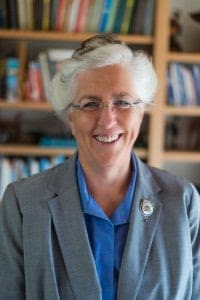 Laurie R. King was gracious enough to kick off the Distractions series. King is the award-winning, bestselling author of sixteen Mary Russell mysteries, five contemporary novels featuring Kate Martinelli, the Stuyvesant & Grey novels Touchstone and The Bones of Paris, and  acclaimed standalone novels  Folly and Lockdown. She lives in Northern California, where she is at work on her next Mary Russell mystery.
Thank you, Laurie.
*****
I'm currently reading no fewer than seven books for a pair of online interviews. All are excellent, and all are mysteries, and all will make rich ground for conversations. But seven mysteries means that when I want to retreat and merely be entertained—all right, when I want to escape, be it from crime, from craft, or from coronavirus—I wander into a neighboring genre: sci fi. And these days, I'd like a laugh while I'm there.
Ben Aaronovitch is my go-to guy for a pleasure read. Police procedurals crossed with fantasy, his books make me snort out my coffee in laughter, make me ache with sadness, make me curious about London's history. And yes, make me jealous because of the effortlessness of his craft. Start with Midnight Riot (Rivers of London in the UK) and in no time, you'll find yourself in False Values.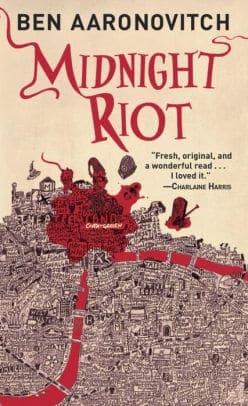 John Scalzi writes like Heinlein stripped of the right-wing politics and casual misogyny: classic sci fi for the 21st century. His Old Man's War series is as solid a  science fiction read as a reader can ask for, but he can also be just as funny as Aaronovitch—Android's Dream is a delight in absurdity, Redshirts a deft exploration of cliche without whimsy, and Fuzzy Nation is clever and just plain sly. It's a pleasure to be living at a time when Scalzi is producing all these great books.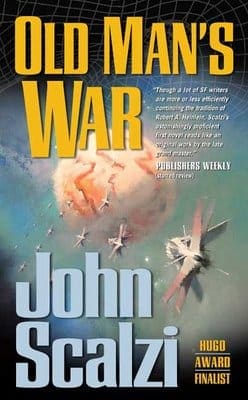 Then there's Jodi Taylor. Her Chronicles of St Mary's series is silly and absurd and profound and breathtaking and scary, sometimes all at once. Starting with Just One Damned Thing After Another, her time-traveling, disaster-prone academics keep me afloat through these disaster-prone times.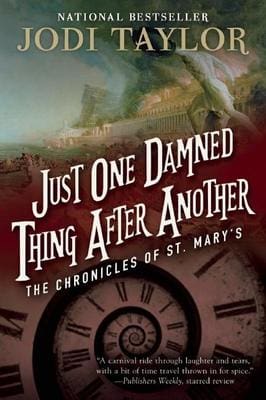 *****
Then, there's Laurie R. King herself. You can find her books here in the Web Store. https://bit.ly/2yDn27l Today, I'd like to highlight two of them.
You can order signed copies of Beginnings, a Kate Martinelli novella.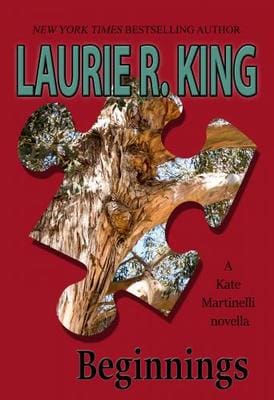 INSPECTOR KATE MARTINELLI has worked the SFPD's Homicide Detail for nearly thirty years. She knows all about how a cop builds a case bit by bit to create a clear story from the scattered pieces of evidence. Until the day her fifteen-year-old daughter, Nora, happens to ask about an aunt she'd never met. Kate's kid sister died in the 1980s, a wild young woman who lost control of a car and hit a tree, end of story … except it isn't. Because once Kate begins to look, seeking to reassure Nora that it was only a senseless accident and not the suicide a small town's gossip made it, she starts to find pieces that don't fit the picture. Holes in the evidence. Mismatched fragments that change the story Kate has told herself all these years-the story that for her, was the beginning of everything.
What did happen in Diamond Lake that night? Was it an accident, or a hushed-up suicide? Or was her sister's death something darker yet?
*****
You might want to reserve a signed copy of Laurie R. King's 16th Mary Russell and Sherlock Holmes novel. Riviera Gold is scheduled for a June release.
Mary Russell and Sherlock Holmes turn the Riviera upside down to crack their most captivating case yet in the New York Times bestselling series that Lee Child called "the most sustained feat of imagination in mystery fiction today."
It's summertime on the Riviera, and the Jazz Age has come to France's once-sleepy beaches. From their music-filled terraces, American expatriates gaze along the coastline at the lights of Monte Carlo, where fortunes are won, lost, stolen, and sometimes hidden away. When Mary Russell and Sherlock Holmes arrive, they find their partnership pulled between youthful pleasures and old sins, hot sun and cool jazz, new affections and enduring loyalties.
Russell falls into easy friendship with an enthralling American couple, Sara and Gerald Murphy, whose golden life on the Riviera has begun to attract famous writers and artists—and some of the scoundrels linked with Monte Carlo's underworld. The Murphy set will go on to inspire everyone from F. Scott Fitzgerald to Pablo Picasso, but in this summer of 1925, their importance for Russell lies in one of their circle's recent additions: the Holmeses' former housekeeper, Mrs. Hudson, who hasn't been seen since she fled England under a cloud of false murder accusations.
When a beautiful young man is found dead in Mrs. Hudson's front room, she becomes the prime suspect in yet another murder. Russell is certain of Mrs. Hudson's innocence; Holmes is not. But the old woman's colorful past has been a source of tension between them before, and now the dangerous players who control Monte Carlo's gilded casinos may stop at nothing to keep the pair away from what Mrs. Hudson's youthful history could bring to light.
The Riviera is a place where treasure can be false, where love can destroy, and where life, as Mary Russell and Sherlock Holmes will discover, can be cheap—even when it is made of solid gold.
*****
My thanks to Laurie R. King. Please come back on Wednesday for the next in the "Distractions" series.