N. K. Jemisin's latest novel, The City We Became is the current Hot Book of the Week at The Poisoned Pen. Fans will want to snap up signed copies of this book through the Web Store. https://bit.ly/2JD5JsR
How much do you know about N. K. Jemisin? N. K. Jemisin is the first author in history to win three consecutive Best Novel Hugo Awards, all for her Broken Earth trilogy. Her work has also won the Nebula, Locus, and Goodreads Choice Awards. She has been a reviewer for the New York Times Book Review, and an instructor for the Clarion and Clarion West writing workshops. In her spare time she is a gamer and gardener, and she is also single-handedly responsible for saving the world from King Ozzymandias, her dangerously intelligent ginger cat, and his phenomenally destructive sidekick Magpie.
You might want to check out the description of The City We Became.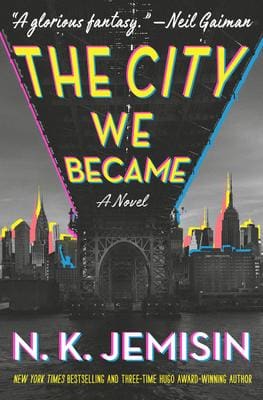 Five New Yorkers must come together to defend their city from an ancient evil in this stunning new novel by Hugo Award-winner and NYT bestselling author N. K. Jemisin.

Every great city has a soul. Some are as ancient as myths, and others are as new and destructive as children. New York City? She's got six.

But every city also has a dark side. A roiling, ancient evil stirs in the halls of power, threatening to destroy the city and her six newborn avatars unless they can come together and stop it once and for all.