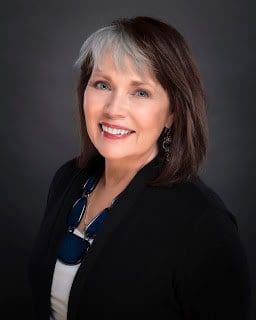 Today's post seems particularly appropriate to follow yesterday's blog about the 100th anniversary of the publication of Agatha Christie's first book, The Mysterious Affair at Styles. Connie Berry is our guest author today. She's the author of the two Kate Hamilton mysteries, A Dream of Death and A Legacy of Murder. They are both country house mysteries available through the Web Store. https://bit.ly/2w8VlGd You'll also want to check the Web Store for the English country house mysteries that she lists. https://store.poisonedpen.com/
That's exactly what she's going to talk about today – English country house murders. Thank you, Connie.
AN ENGLISH COUNTRY HOUSE MURDER
by Connie Berry
One of the best things about these troubling days of social separation is more time to read, and what could provide a better escape from reality than an old-fashioned English country house murder mystery? An isolated setting; a limited number of guests (each with his or her own demons); a colorful cast of suspicious characters below stairs; a gentleman detective (often with a bumbling sidekick); a complex plot, usually involving the placement of bedrooms; and a body—what more could we ask for? Well, how about locked doors, hidden rooms, secret passages, and the ghosts of the past?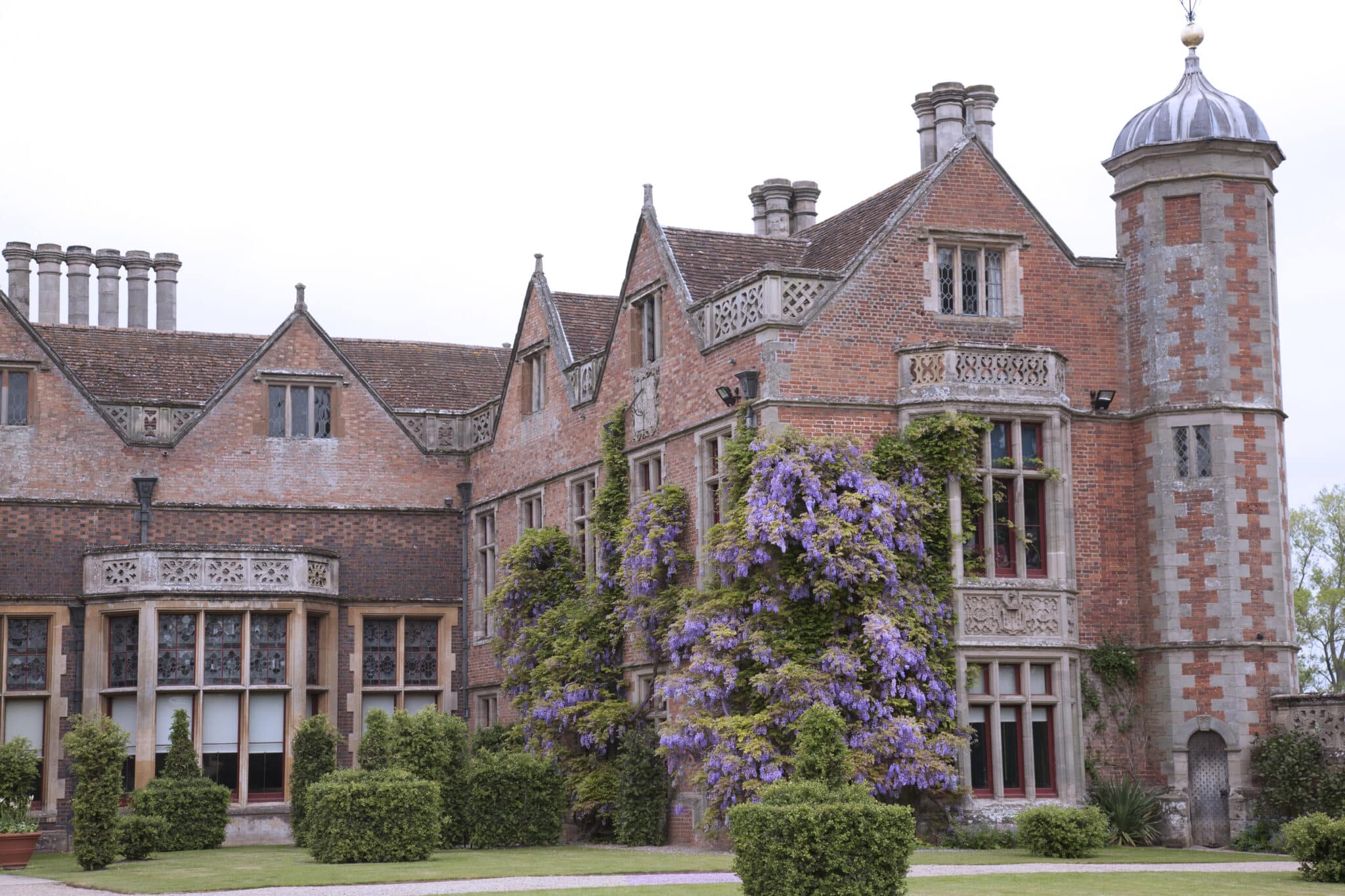 Generations of escape-fiction fans have turned to mysteries set in the great country houses of England. The first modern detective novel, The Moonstone by Wilkie Collins (1868), was set in a country house in Yorkshire.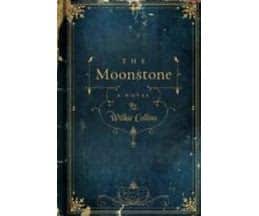 Called the finest detective story ever written by Dorothy Sayers and G. K. Chesterton, The Moonstone introduced a number of elements that have become classics of the genre—the private detective, a plethora of red herrings and false suspects, a reconstruction of the crime, and a final twist.
Agatha Christie's first novel, The Mysterious Affair At Styles, was set in an English country house, and she went on to write at least ten more with similar settings.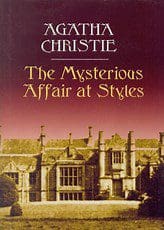 Other classic mystery writers joined the party—Ngaio Marsh, Margery Allingham, P. D. James, Georgette Heyer, Patricia Wentworth, Josephine Tey, Martha Grimes, and Elizabeth Peters, to name a few. Interest in the English country house setting was magnified by post-WW2 nostalgia. By 1955, one county house was demolished every five days in Britain, victims of death duties and the financial demands of a way of life no longer sustainable.
Here is a short list of my favorite country house mysteries—all readily available as e-books and audible recordings as well as traditional print versions:
The Mysterious Affair At Styles by Agatha Christine
The Red House Mystery by A. A. Milne
The Body In The Library by Agatha Christie
Clouds Of Witness by Dorothy L. Sayers
Tied Up In Tinsel by Ngaio Marsh
Rebecca by Daphne du Maurier
The Crime At Black Dudley by Margery Allingham
The Stately Home Murder by Catherine Aird
Curious Affair Of The Third Dog by Patricia Moyes
An English Murder by Cyril Hare
A Fatal Winter by G. M. Malliet
The Intrigue At Highbury by Carrie Bebris
Murder at Madingly Grange by Caroline Graham
Magpie Murders by Anthony Horowitz
The Twelve Clues Of Christmas by Rhys Bowen
Murder On A Mystery Tour by Marian Babson

But how about writing a mystery set in an English country house? April could be the new NaNoRiMo. After all, Shakespeare is reputed to have written both King Lear and Macbeth in 1602, during a self-imposed exile from the London plague.
Here are a few possible scenarios from history to spark your imagination:
1. The cash-strapped aristocrat who can't say no to a ridiculously extravagant guest
Setting: Ditchley Park in Oxfordshire, country seat of Sir Henry Lee, Master of the Armory during the reign of Queen Elizabeth I.
Background: Every summer the queen would leave her London palaces and embark on a "progression" through the countryside with a mile-long train of carriages, carts, and courtiers—three hundred souls to house, feed, and entertain.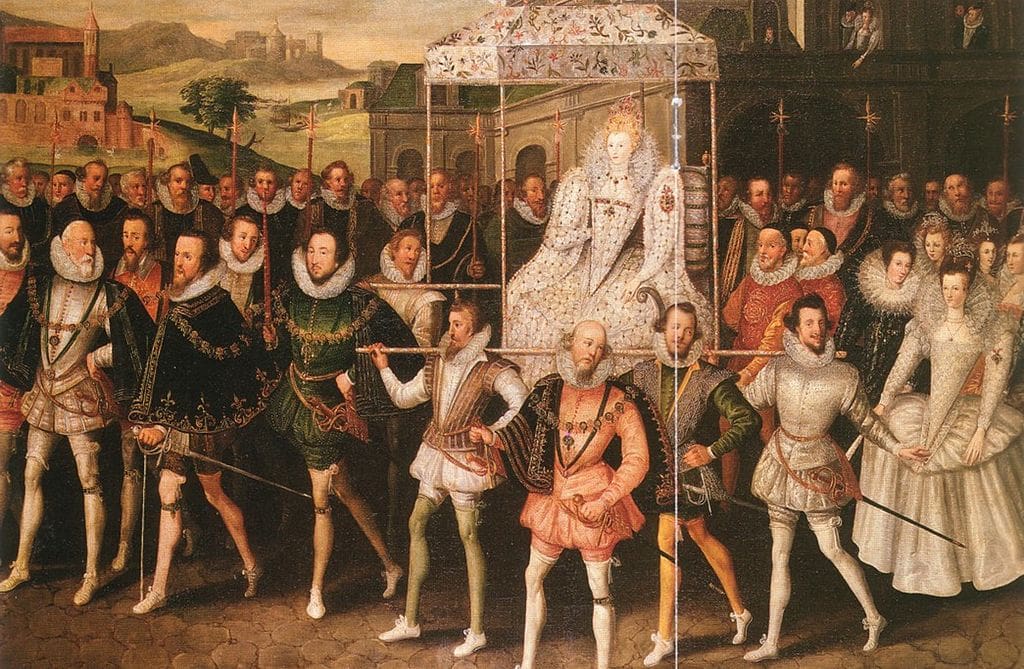 In 1602 when Sir Henry Lee learned of the queen's intention to grace him with her presence, he wrote to Sir Robert Cecil, complaining the visit would bankrupt him. Would regicide save the day?
2. An attempt to impress that goes horribly wrong
Setting: Kenilworth Castle in Warwickshire, the county home of Robert Dudley, 1st East of Leicester and Elizabeth's reputed favorite.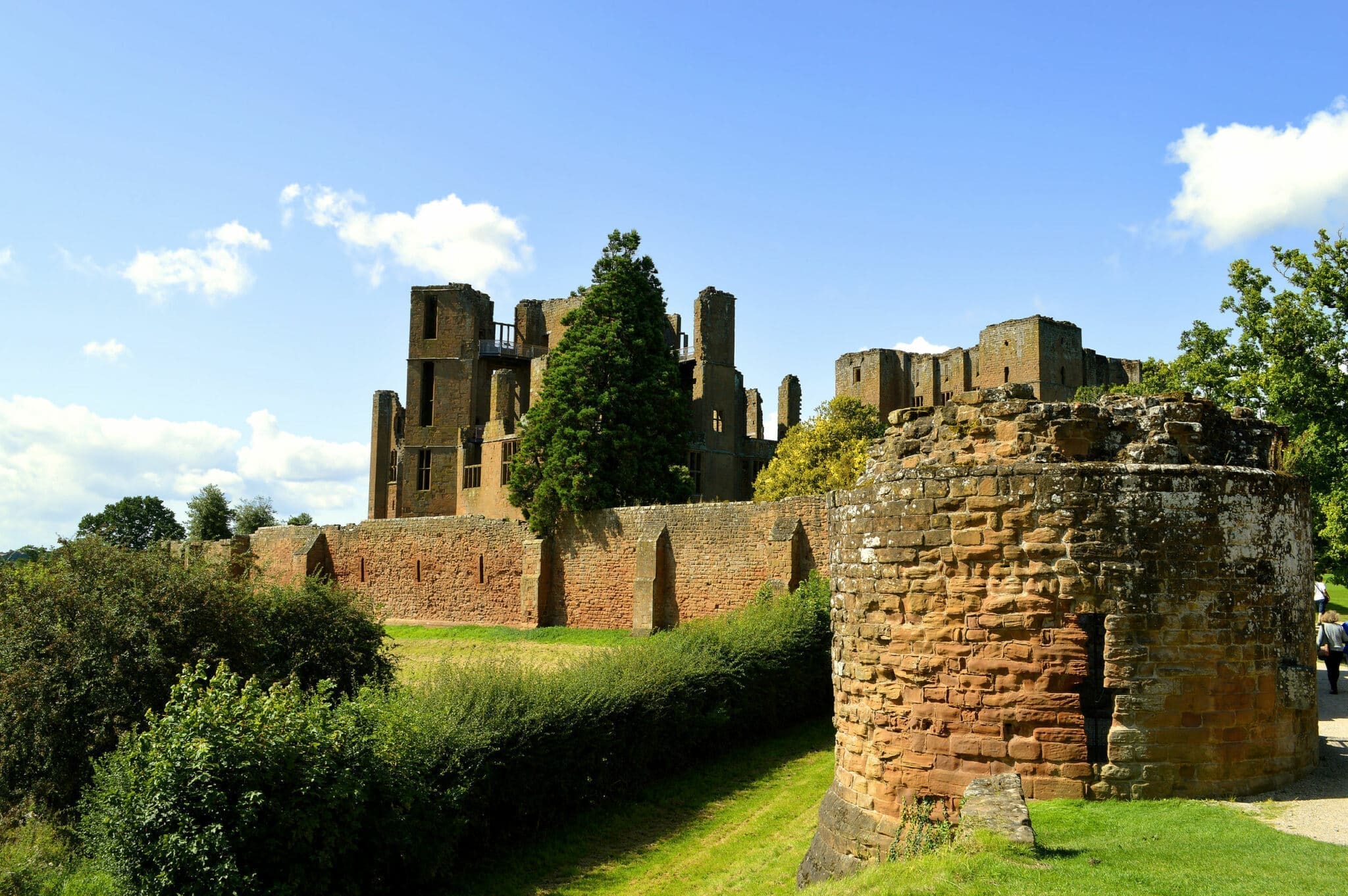 Background: In 1575 Dudley welcomed the queen with an extravagant pageant that included music, masques, dancing, elaborate banquets, a fireworks display, and a volley of cannonballs that went awry, setting fire to several houses in a nearby village. Imagine one of Kenilworth's footmen, intent on revenge.
3. The country house host who turns out to be halfway 'round the twist
Setting: Seaton Delaval Hall in Northumberland, inherited in the eighteenth century by Captain Frances Blake Delaval, who threw house parties famous for gambling, scandalous behavior, and practical jokes.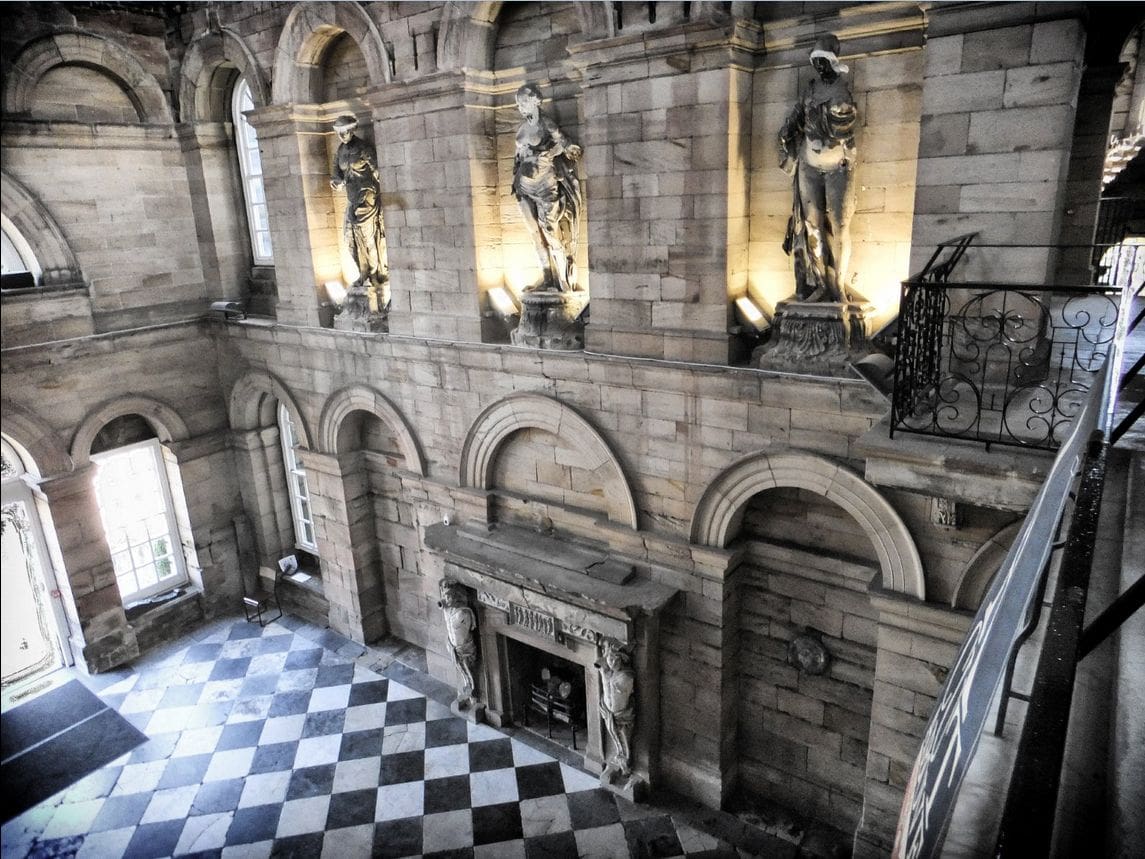 Background: Guests at Delaval Hall might be undressing in their assigned bedroom when mechanical hoists would raise the bedroom walls, exposing them to their hosts. In one room, a four-poster bed could be lowered into a tank of water. In another, guests would wake to find the room upside down, with chairs and tables stuck to the ceiling. Is humiliation a motive for murder—or a red herring?
4. A spy for the WW2 Axis powers, intent on bumping off Winston Churchill
Setting: Ditchley Park in Oxfordshire, the same country house where Queen Elizabeth I was an unwelcome guest more than three hundred years earlier.
Background: Churchill's family home, Chartwell, was set on a hill south of London, an easy target for German aircraft; and his country retreat, Chequers, had an entrance road clearly visible by moonlight. Ditchley Park, surrounded by foliage and lacking a visible entrance road, was an ideal alternative when the moon was high. What would happen if a German spy insinuated himself into the household? Who would notice and save the world as we know it?
As you might have guessed, history is my favorite backdrop for murder, and there's never a shortage of background material. Myths, legends, history's mysteries, and real-life scandals—all can be found in the iconic English country house.
I write the Kate Hamilton Mysteries, set in the modern-day UK and featuring American antiques dealer Kate Hamilton and Detective Inspector Tom Mallory of the Suffolk Constabulary.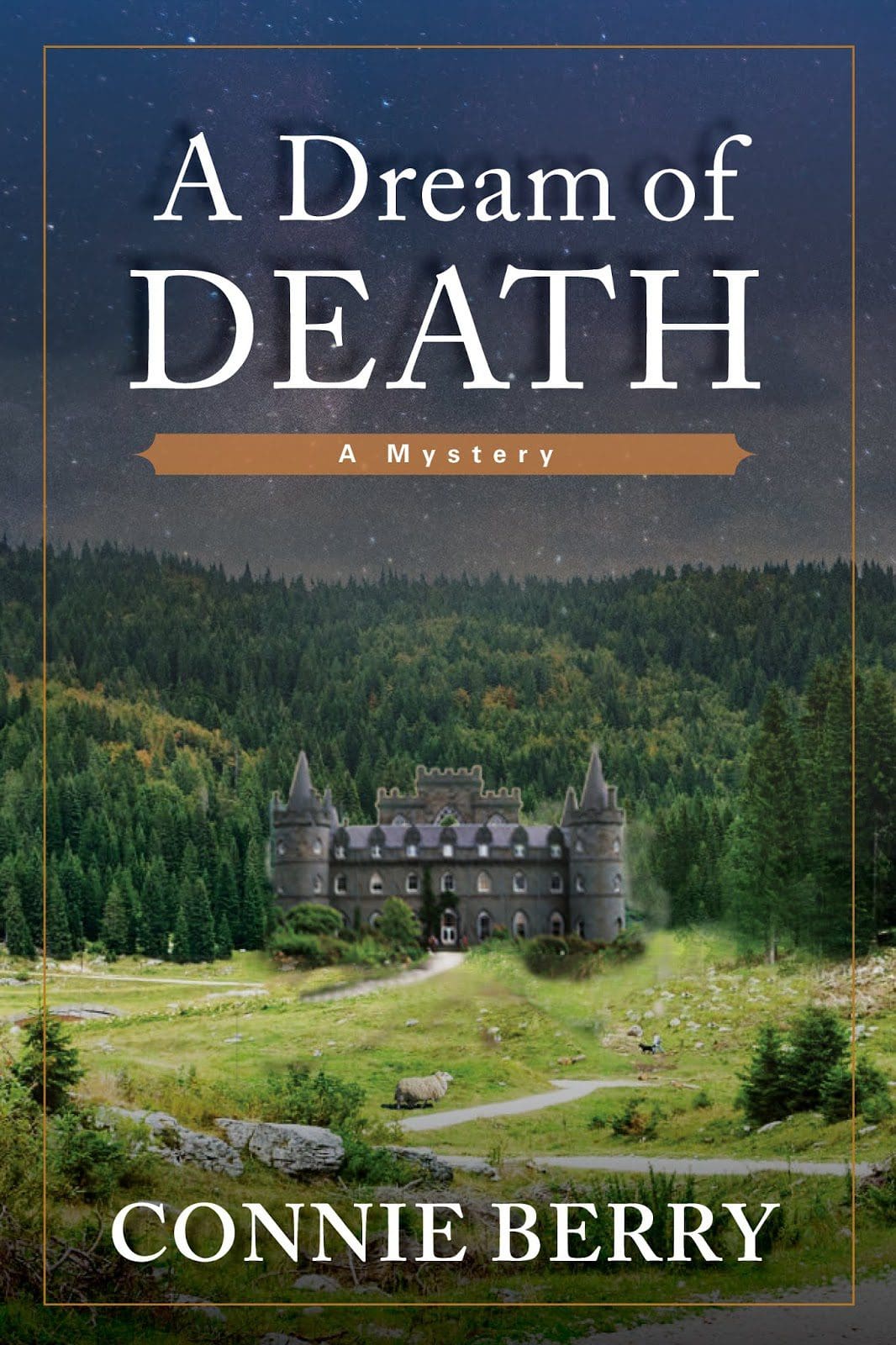 Book One, A Dream of Death, is set in a country house hotel in the Scottish Hebrides, famous for its connection with Bonnie Prince Charlie. Book Two, A Legacy of Murder, features Finchley Hall, a crumbling stately home in Suffolk, famous for the unearthing in 1810 of an Anglo-Saxon treasure trove known as The Finchley Hoard.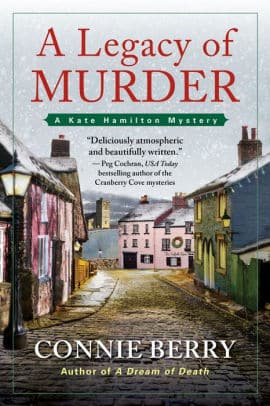 Book Three, to be published in the spring of 2021, centers around Hapthorn Lodge, home to a reclusive widow who decides to sell her husband's collection of art and antiques. I'm not sure where Book Four will take Kate and Tom, but one day I know they'll visit his Uncle Nigel, owner of Fouroaks, a country house in the wilds of Devon.
*****
Look for Connie Berry's mysteries, and your favorite English country house mysteries, in the Web Store. https://store.poisonedpen.com/