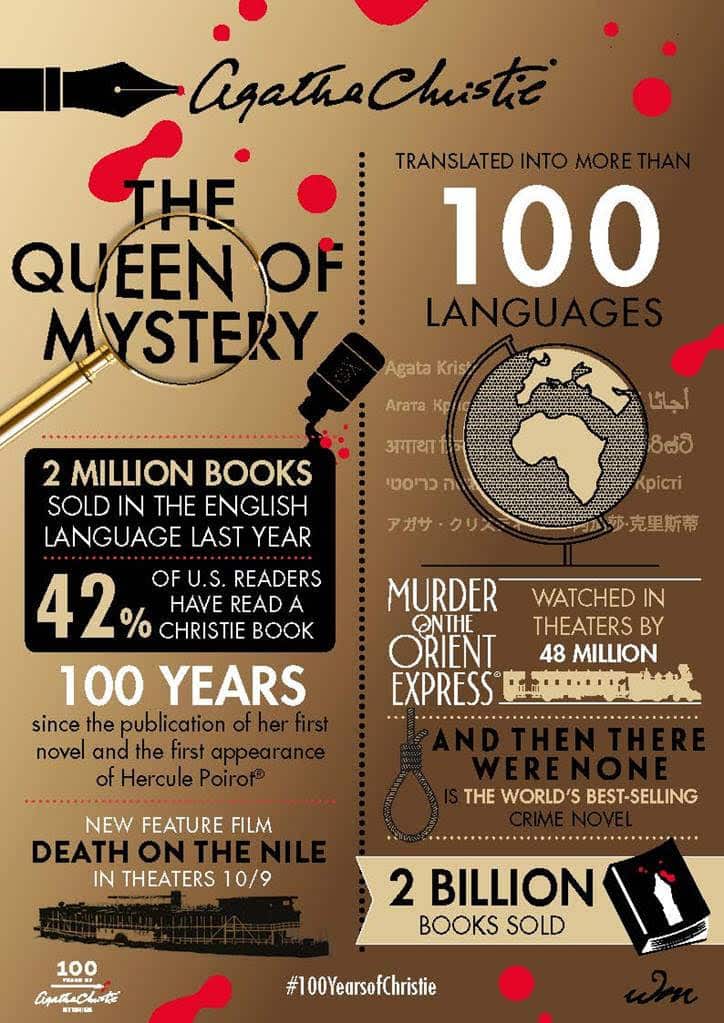 While HarperCollins provided the above information, and additional information below, The Poisoned Pen is the place you should look for Agatha Christie novels. What better time for an Agatha Christie fix than right now? They're familiar, somewhat comforting mysteries, perfect to read while staying home. Check the Web Store for Agatha Christie books. Now might be a good time to introduce them to a teen in your family as well. https://bit.ly/3bK6uMU
"New research has revealed that an estimated 32 million Americans have read an Agatha Christie book and in 2019 alone over 900,000 people bought an Agatha Christie book in the US. Additionally, Agatha Christie is the introduction to mysteries for 3 out of every 10 readers in the nation.
The research was commissioned by HarperCollins to mark the centenary of Christie being in print and was conducted by an independent research agency. It included 4,500 nationally representative fiction readers in the UK, US and Australia.
Agatha Christie is the best-selling novelist in history. With over one billion books sold in English and another billion in over 100 languages, her popularity has never waned; last year her English language sales exceeded two million copies."
"2020 marks 100 years since Christie's debut novel The Mysterious Affair at Styles, a Hercule Poirot mystery, was first published. The story was serialised in The Times' (London) weekly edition from February to June 1920 and later published as a novel in America in October 1920. The book was the result of a challenge between Agatha and her older sister, who bet that Agatha couldn't write a detective novel. While she was working in a dispensary during World War I, Agatha came up with the idea for the story using her knowledge of poisons.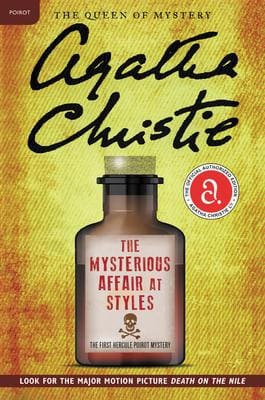 After that, she conquered the publishing world for more than 50 years, releasing works that defined the genre including And Then There Were None, the world's best-selling crime novel."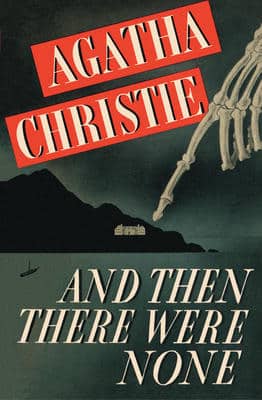 The centenary year will see celebrations across the book world and beyond, culminating in the release of 20th Century Studios' highly anticipated film adaptation of Death on the Nile directed by and starring Kenneth Branagh as Poirot.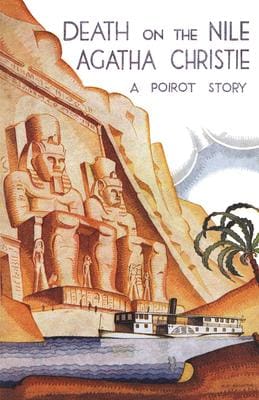 Do you know the plot summary of Death on the Nile? Here's the description as it appears in the Web Store.
DIRECTED BY AND STARRING KENNETH BRANAGH
Following the success of Murder on the Orient Express, Kenneth Branagh returns to direct and star in this adaptation of the classic Hercule Poirot mystery for the big screen, also starring Gal Gadot.
Beloved detective Hercule Poirot embarks on a journey to Egypt in one of Agatha Christie's most famous mysteries, Death on the Nile.
The tranquility of a cruise along the Nile was shattered by the discovery that Linnet Ridgeway had been shot through the head. She was young, stylish, and beautiful. A girl who had everything . . . until she lost her life.
Hercule Poirot recalled an earlier outburst by a fellow passenger: "I'd like to put my dear little pistol against her head and just press the trigger." Yet in this exotic setting nothing is ever quite what it seems.
*****
Thank you to HarperCollins for some of the above information. They also provided the following "Surprising Facts About Agatha Christie".
Agatha Christie's personal life was just as interesting as her professional work. During World War I, she worked firstly as a VAD nurse, and then as a qualified dispenser in the pharmacy at Torquay's wartime hospital, where she acquired her knowledge of poisons. It was during this time that she devised the plot for her first detective story "" a result of a bet from her elder sister Madge, who said she could never do it – and where she created Hercule Poirot, inspired by the Belgian refugees in her home town.
In 1922, she spent 10 months travelling the world with her first husband Archie, on a research mission for the British Empire exhibition. During this Grand Tour, she learnt to surf in South Africa and Hawaii, and is credited with being the first Western woman to stand up on a surfboard.
She was also an amateur archaeologist. Over two decades, she attended digs in the Middle East and North Africa with her second husband Max Mallowan, living on the excavation sites where aside from writing her novels, she photographed the artefacts and cleaned them using her own face cream.
STATS
Over 2 billion books published, with as many published in foreign languages as in English.
Outsold only by the Bible and Shakespeare.
Her books continue to sell 4,000,000 copies every year.
A writing career spanning six decades, with 66 crime novels, 6 non-crime novels and over 150 short stories.
The most successful female playwright of all time, holding a world record as the only female playwright to have three plays running simultaneously in London's West End.
Wrote around 25 plays, of which the most famous, The Mousetrap, is the longest running play in the world, having debuted in 1952.
Since first publication, her books have been published in over 100 languages, making her the most translated writer of all time. Currently she is published in 57 languages and in over 100 countries.
Her work includes Murder on the Orient Express, Death on the Nile, The Murder of Roger Ackroyd, and the genre-defining And Then There Were None.
Created Hercule Poirot and Miss Marple, two of the most famous detectives of all time.
Received a DBE in 1971.