It's hard to believe that Tony Hillerman's first Leaphorn and Chee novel, The Blessing Way, came out fifty years ago. At Santafenewmexican.com, under "Pasatiempo", James McGrath Morris talks about Hillerman and his path to publication. You can find the article, "Tony Hillerman's 'The Blessing Way' at 50" here, https://bit.ly/2VWdGAD.
And, you can order Hillerman's books, including The Blessing Way, through the Web Store. https://bit.ly/2uRxzx1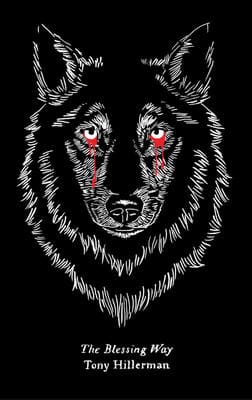 Here's the summary of The Blessing Way.
"Brilliant…as fascinating as it is original."—St. Louis Post-Dispatch
From New York Times bestselling author Tony Hillerman, the first novel in his series featuring Lieutenant Joe Leaphorn & Officer Jim Chee who encounter a bizarre case that borders between the supernatural and murder—now available in a limited Olive Edition.
Homicide is always an abomination, but there is something exceptionally disturbing about the victim discovered in a high, lonely place—a corpse with a mouth full of sand—abandoned at a crime scene seemingly devoid of tracks or useful clues. Though it goes against his better judgment, Navajo Tribal Police Lieutenant Joe Leaphorn cannot help but suspect the hand of a supernatural killer.
There is palpable evil in the air, and Leaphorn's pursuit of a Wolf-Witch leads him where even the bravest men fear, on a chilling trail that winds perilously between mysticism and murder.