Let's get it right out of the way that Scott Carson's debut horror novel, The Chill, is written by Michael Koryta. In his conversation with Barbara Peters, owner of The Poisoned Pen, he discusses his new name. You can order signed copies of the debut Scott Carson novel through the Web Store. https://bit.ly/2P9S4gb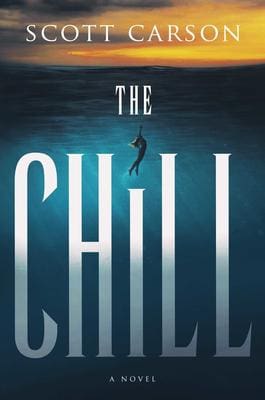 Here's the summary of The Chill.
"Wow! This is one terrific horror/suspense/disaster novel. Characters you root for and a story that grips from the first page." —Stephen King, #1 New York Times bestselling author of The Institute
"Horror has a new name and it's Scott Carson. The Chill is an eerie dive into the murky depths of the supernatural. A story that has you looking back over your shoulder on every page." —Michael Connelly, #1 New York Times bestselling author of The Night Fire
"A creepy tale of supernatural terror." —Publishers Weekly, starred review
In this terrifying thriller, a supernatural force—set in motion a century ago—threatens to devastate New York City.
Far upstate, in New York's ancient forests, a drowned village lays beneath the dark, still waters of the Chilewaukee reservoir. Early in the 20th century, the town was destroyed for the greater good: bringing water to the millions living downstate. Or at least that's what the politicians from Manhattan insisted at the time. The local families, settled there since America's founding, were forced from their land, but they didn't move far, and some didn't move at all…
Now, a century later, the repercussions of human arrogance are finally making themselves known. An inspector assigned to oversee the dam, dangerously neglected for decades, witnesses something inexplicable. It turns out that more than the village was left behind in the waters of the Chill when it was abandoned. The townspeople didn't evacuate without a fight. A dark prophecy remained, too, and the time has come for it to be fulfilled. Those who remember must ask themselves: who will be next? For sacrifices must be made. And as the dark waters begin to inexorably rise, the demand for a fresh sacrifice emerges from the deep…
*****
If you're a fan of Scott Carson, Michael Koryta, or writing in general, you'll want to watch the conversation.