You may have known Phryne Fisher first as the sleuth in Kerry Greenwood's mysteries featuring the London socialite turned private detective in Melbourne, Australia. You can find those books in the Web Store. https://bit.ly/2JfL7W5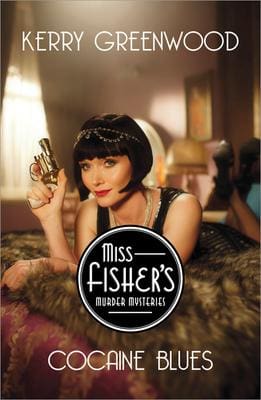 Or, you might recognize Essie Davis as the actress who plays the honourable Phryne Fisher in "Miss Fisher's Murder Mysteries". As Stephanie Bunbury says in The Sydney Morning Herald, "Miss Fisher's Murder Mysteries, adapted from Kerry Greenwood's historical mystery novels and starring Essie Davis as an It-girl detective who likes to drive fast cars, can fly a plane and has a golden pistol in her handbag, is one of the big success stories of Australian television."
There are Miss Fisher walks in Melbourne and a traveling Miss Fisher costume exhibit. Now, there's a movie, Miss Fisher and the Crypt of Tears, that opens February 27 in Australia.
Bunbury has the entire story and background in her article, "'She's a fighter': How Miss Fisher took Essie Davis to Morocco". https://bit.ly/2SBeEAh
But, Poisoned Pen has the books. https://bit.ly/2JfL7W5
And, we have the movie trailer.