I probably don't even need to say more than that – authors Lisa Gardner and Gregg Hurwitz were recently at The Poisoned Pen. Barbara Peters, owner of the bookstore, moderated the conversation. Gardner is the author of When You See Me, a thriller featuring three of her characters, including D.D. Warren. Gregg Hurwitz' Into the Fire is his latest Orphan X thriller. You can order signed copies of both or either novel through the Web Store. https://store.poisonedpen.com
First, here's the description of When You See Me.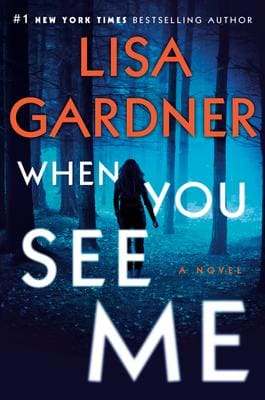 #1 New York Times bestselling author Lisa Gardner unites three of her most beloved characters—Detective D. D. Warren, Flora Dane, and Kimberly Quincy—in a twisty new thriller, as they investigate a mysterious murder from the past…which points to a dangerous and chilling present-day crime.
FBI Special Agent Kimberly Quincy and Sergeant Detective D. D. Warren have built a task force to follow the digital bread crumbs left behind by deceased serial kidnapper Jacob Ness. When a disturbing piece of evidence is discovered in the hills of Georgia, they bring Flora Dane and true-crime savant Keith Edgar to a small town where something seems to be deeply wrong. What at first looks like a Gothic eeriness soon hardens into something much more sinister…and they discover that for all the evil Jacob committed while alive, his worst secret is still to be revealed. Quincy and DD must summon their considerable skills and experience to crack the most disturbing case of their careers—and Flora must face her own past directly in the hope of saving others.
*****
Check out Into the Fire.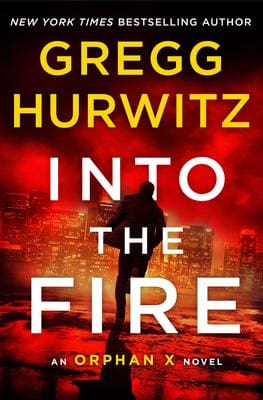 "Read the Orphan X series. You'll thank me later." —David Baldacci
The New York Times bestselling Orphan X returns – just when Evan Smoak thinks he's done, his deadliest job yet pulls him back Into The Fire…
Evan Smoak lives by his own code.
Once he was known as Orphan X. Trained as an off-the-books government assassin and spoken about only in whispers, Evan Smoak was one of the most talented "" and most feared "" men in the Program. But he broke free and reinvented himself as The Nowhere Man, a figure shrouded in mystery, known for helping the truly desperate.
If anyone is truly desperate, it's Max Merriweather.
Max is at the end of his rope. His cousin has been brutally murdered, leaving Max an envelope that contains nothing but a mysterious key. However, someone really wants that key, badly enough that Max "" and anyone he turns to "" is in deadly danger. What seems like a simple job for The Nowhere Man turns out to be anything but. Behind every threat he takes out, a deadlier one emerges and Evan Smoak must put himself in greater danger than ever before as he heads once more Into The Fire.
*****
Now, you can check out The Poisoned Pen event with Lisa Gardner and Gregg Hurwitz.