You may have read about the controversy over Jeanine Cummins' novel, American Dirt. With all the talk and even threats, the publisher has cancelled the rest of the author's book tour. However, booksellers at The Poisoned Pen selected the book as the February Fantastic New Fiction Book of the Month. Barbara Peters, owner of The Poisoned Pen, says American Dirt remains the store's selection. You can still order it through the Web Store. https://bit.ly/2GIvc2r
She sent along a letter from a bookseller at Lemuria Books in Jackson, Mississippi, saying she completely agrees with his comments. Peters encouraged the publication of the letter below.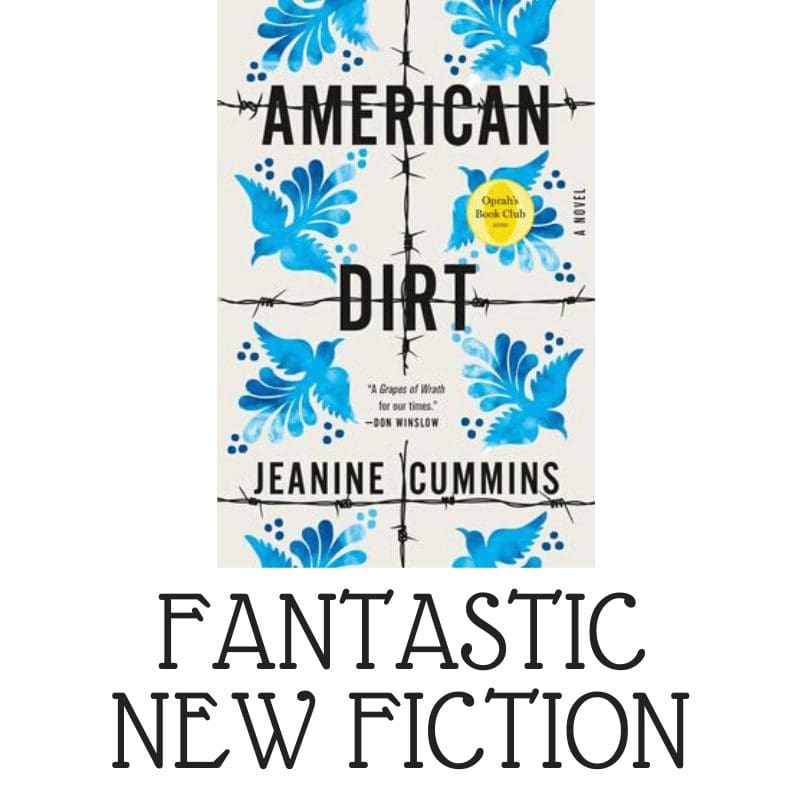 *****

Highly praised, heavily criticized.
American Dirt by Jeanine Cummins has lately been at the center of a steadily growing storm in the book world, certainly fueled by Oprah picking this new release as her next selection for @oprahsbookclub.
Despite the criticism and the marketing hyperbole many see at fault here, American Dirt is a book Lemuria believes in. I feel comfortable saying this so plainly because some of our booksellers felt deeply moved when they first read it. And at the end of the day, that's what Lemuria is, a bunch of booksellers who read widely and passionately and who love to share that passion with our community.
The booksellers here don't all read the same things, and we certainly don't all share the same opinions, but our differences as readers make our bookstore better. Some of us love poetry and some of us love page-turners, and John sure as hell loves Jim Harrison. We're booksellers and we love all different kinds of books.
At the end of 2019, we made the decision to pick American Dirt as one of our January First Editions Club selections, and we still stand by that decision. I think it's a testament to our club that in 2019 we also selected Valeria Luiselli's striking and enigmatic novel Lost Children Archive for our First Editions Club. Recently, Luiselli has voiced criticism of American Dirt and the selection of that novel for Oprah's Book Club.
As a store, we can recognize Luiselli's earnest criticism while still standing behind our selection of American Dirt for our First Editions Club. As a reader, I can celebrate Lost Children Archive for receiving the Andrew Carnegie Medal, and I can still acknowledge that some of the best booksellers I know thought Jeanine Cummins opened their eyes to an experience beyond their own.
We work hard to have passionate, thoughtful, and above all, authentic feelings about what we read. But, that doesn't in any way diminish or invalidate those who feel differently. Books are powerful and so very important, and so are the real and open conversations readers have about them. So stop by Lemuria and find a bookseller. Let's talk.
-Guy
*****
If you're more curious now, here's the summary of American Dirt.
#1 New York Times Bestseller
OPRAH'S BOOK CLUB PICK
"Extraordinary."
—Stephen King
"This book is not simply the great American novel; it's the great novel of las Americas. It's the great world novel! This is the international story of our times. Masterful."
—Sandra Cisneros
También de este lado hay sueños. On this side, too, there are dreams.
Lydia Quixano Pérez lives in the Mexican city of Acapulco. She runs a bookstore. She has a son, Luca, the love of her life, and a wonderful husband who is a journalist. And while there are cracks beginning to show in Acapulco because of the drug cartels, her life is, by and large, fairly comfortable.
Even though she knows they'll never sell, Lydia stocks some of her all-time favorite books in her store. And then one day a man enters the shop to browse and comes up to the register with a few books he would like to buy—two of them her favorites. Javier is erudite. He is charming. And, unbeknownst to Lydia, he is the jefe of the newest drug cartel that has gruesomely taken over the city. When Lydia's husband's tell-all profile of Javier is published, none of their lives will ever be the same.
Forced to flee, Lydia and eight-year-old Luca soon find themselves miles and worlds away from their comfortable middle-class existence. Instantly transformed into migrants, Lydia and Luca ride la bestia—trains that make their way north toward the United States, which is the only place Javier's reach doesn't extend. As they join the countless people trying to reach el norte, Lydia soon sees that everyone is running from something. But what exactly are they running to?
American Dirt will leave readers utterly changed. It is a literary achievement filled with poignancy, drama, and humanity on every page. It is one of the most important books for our times.
Already being hailed as "a Grapes of Wrath for our times" and "a new American classic," Jeanine Cummins's American Dirt is a rare exploration into the inner hearts of people willing to sacrifice everything for a glimmer of hope.