While Unspeakable Things is the name of Jess Lourey's latest crime novel, it's also the topic of a recent article she wrote for CriminalElement, "Four Authors Who Blurred the True Crime Line". She quotes Dorothy Allison's memoir, "I know the use of fiction in a world of hard truth, the way fiction can be a harder piece of truth." Then, she discusses four novels that blur that line. Check the Web Store for those novels. Don't forget to look for Lourey's Unspeakable Things as well. https://store.poisonedpen.com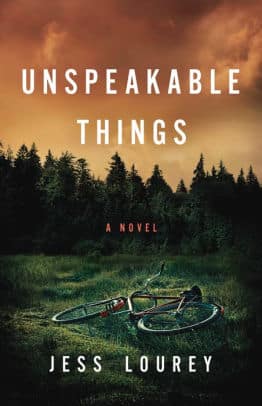 Lourey's own novel actually fits her article as well. Unspeakable Things is based on true events in her own hometown. Check the description.
Inspired by a terrifying true story from the author's hometown, a heart-pounding novel of suspense about a small Minnesota community where nothing is as quiet—or as safe—as it seems.
Cassie McDowell's life in 1980s Minnesota seems perfectly wholesome. She lives on a farm, loves school, and has a crush on the nicest boy in class. Yes, there are her parents' strange parties and their parade of deviant guests, but she's grown accustomed to them.
All that changes when someone comes hunting in Lilydale.
One by one, local boys go missing. One by one, they return changed—violent, moody, and withdrawn. What happened to them becomes the stuff of shocking rumors. The accusations of who's responsible grow just as wild, and dangerous town secrets start to surface. Then Cassie's own sister undergoes the dark change. If she is to survive, Cassie must find her way in an adult world where every sin is justified, and only the truth is unforgivable.