Did you know Maigret's First Case is not the first Georges Simenon novel to feature Inspector Maigret? In a recent article in The Guardian, Graeme Macrae Burnet looks back at the series, as Penguin Books finishes a six-year project to reissue all of the titles. The article is called, "Put that in your pipe: why the Maigret novels are still worth savouring." https://bit.ly/35lMXOX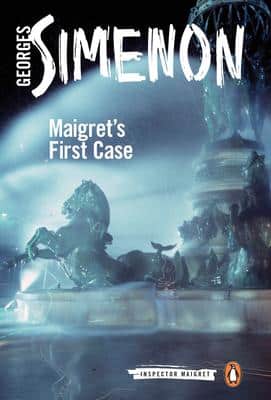 It has been ninety years since the first case for Maigret. But, you can still order the books through the Web Store. https://bit.ly/39CSpQY
And, you can read a description of Maigret's First Case to see why you might want to go back and read the books.
"One of the greatest writers of the twentieth century . . . Simenon was unequaled at making us look inside, though the ability was masked by his brilliance at absorbing us obsessively in his stories." —The Guardian

When a Paris musician witnesses an altercation that may have been a murder, the young Inspector Maigret becomes embroiled in his first case
A musician walking home along the Rue Chaptal in the early hours of the morning sees a panic-stricken woman call for help from an upstairs window; moments later he hears a gun shot. He tries to go to her assistance, pushing past the man who opens the door upon his frantic knocking, but he finds himself roughly ejected from the premises. Undeterred, he heads for the nearest police station and urges Maigret to return with him and find out what has taken place.
With this look into the man he once was and how he became the insightful inspector we have some to know, Simenon offers new insights into the brilliance of Maigret.