Patrick Millikin recently hosted authors Matt Coyle and Carl Vonderau for the last official book event of 2019 at The Poisoned Pen. Matt Coyle is the author of the Rick Cahill series, and Lost Tomorrows is the sixth in the series. Murderabilia is Carl Vonderau's first published novel. Look for books by both authors in the Web Store. https://store.poisonedpen.com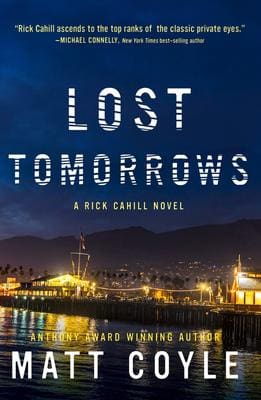 Here's the description of Lost Tomorrows.
Perfect for hard-boiled PI fans who like a tainted hero living by his own code
A phone call thrusts Rick Cahill's past and all its tragic consequences into his present. Krista Landingham, his former partner on the Santa Barbara Police Department, is dead. When Rick goes to the funeral in the city where his wife was murdered and where he is seen as guilty for her death in the eyes of the police, he discovers that Krista's death may not have been a tragic accident, but murder. Hired by Krista's sister, Leah, to investigate, Rick follows clues that lead him to the truth, not only about Krista's death, but about the tragedy that ruined his life. Along the way, Leah shows him that his life can be salvaged and he can feel love again if he can just move beyond his past. But the past is Rick's present and will always be until he rights his one great wrong. In the end, Rick is left with a decision that forces him to confront the horrific actions he'll need to take to exact revenge and achieve redemption.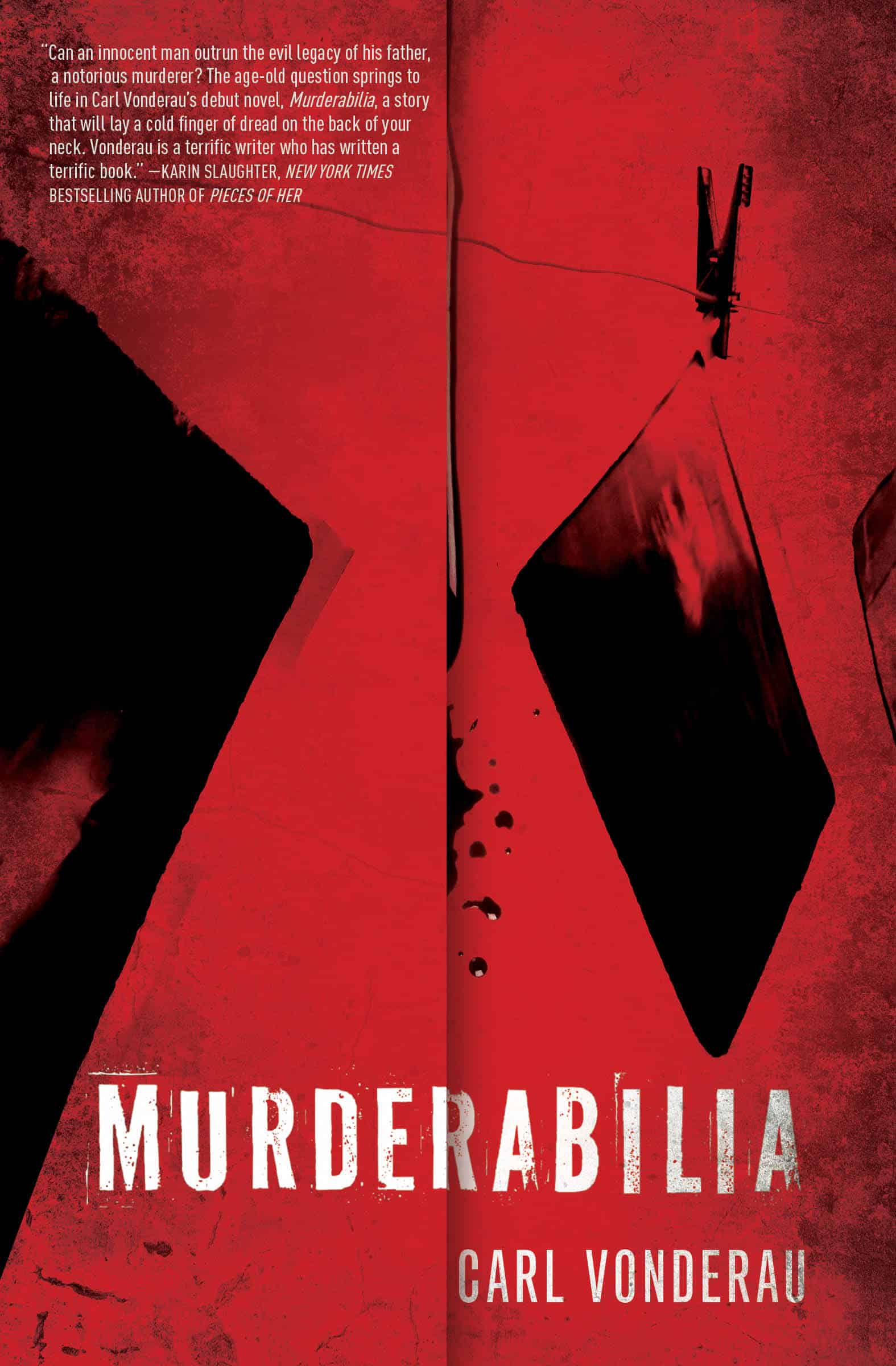 Check the description of Murderabilia.
When you're the son of a serial killer, you can never escape your past.
William MacNary was eight years old when his father went to prison. Since then, he's carefully built a life as a family man and a private banker for the wealthy. He tries to forget that his father dismembered and photographed thirteen women. And he tries to forget those exquisitely composed photos of severed hands, heads, and feet that launched the "murderabilia" art market.
William has not spoken to his father for thirty-one years. No one at his tony bank knows whose son he is. Not until his wife's colleague is murdered and carved up in the same way his father would have done it.
All the evidence points to William. And only one person can understand the copycat killer—the monster William hasn't seen since he was a child.
Praise:
"Murderabilia [is] a story that will lay a cold finger of dread on the back of your neck. Vonderau is a terrific writer who has written a terrific book."—Karin Slaughter, New York Times bestselling author of The Good Daughter
"Murderabilia is a fascinating crime novel and a look into the human soul and all that makes us the men and women we become. An excellent read!"—Heather Graham, New York Times bestselling author of A Dangerous Game
"Murderabilia explores the dark corners of the soul in a riveting story sure to grab your attention and keep you reading till the final page. This is a superb debut from a striking new voice."—William Bernhardt, author of The Last Chance Lawyers
"Murderabilia is a dark, tense, sophisticated story about just how deep and far the sins of the father can reach into the innocent lives of his children. Carl Vonderau is a new (and very scary) voice."—Jacquelyn Mitchard, author of The Deep End of The Ocean
"Murderabilia offers a rare insider's view into the mysterious world of private banking. International landscapes, deep family secrets, and religious overtones create the perfect backdrop for a brilliant debut. Vonderau's fresh prose and heart-stopping twists promise that he is a writer to watch!"—K.J. Howe, internationally bestselling author of The Freedom Broker and Skyjack
*****
And, now here's the conversation with Patrick Millikin, Matt Coyle, and Carl Vonderau.