Although Alan Furst's Under Occupation, the current Hot Book of the Week at The Poisoned Pen, is out of the stock at the moment, you can still order a copy. That book, and Furst's others, can be ordered through the Web Store. https://bit.ly/35kzVSU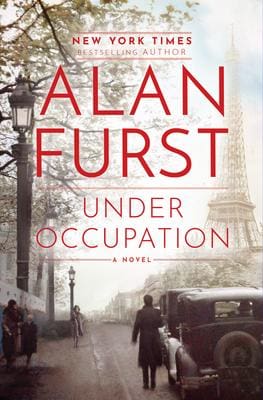 Here's the summary of Under Occupation.
From "America's preeminent spy novelist" (The New York Times) comes a fast-paced, mesmerizing thriller of the French resistance fighters working secretly and bravely to defeat Hitler.

Occupied Paris, 1942. Just before he dies, a man being chased by the Gestapo hands off a strange-looking document to the unsuspecting novelist Paul Ricard. It looks like a blueprint of a part for a military weapon, one that might have important information for the Allied forces. Ricard realizes he must try to get the diagram into the hands of members of the resistance network.

As Ricard finds himself drawn deeper and deeper into anti-Nazi efforts and increasingly dangerous espionage assignments, he travels to Germany and along the escape routes of underground resistance safe houses to spy on Nazi maneuvers. When he meets the mysterious and beautiful Leila, a professional spy, they begin to work together to get crucial information out of France and into the hands of the Allied forces in London.