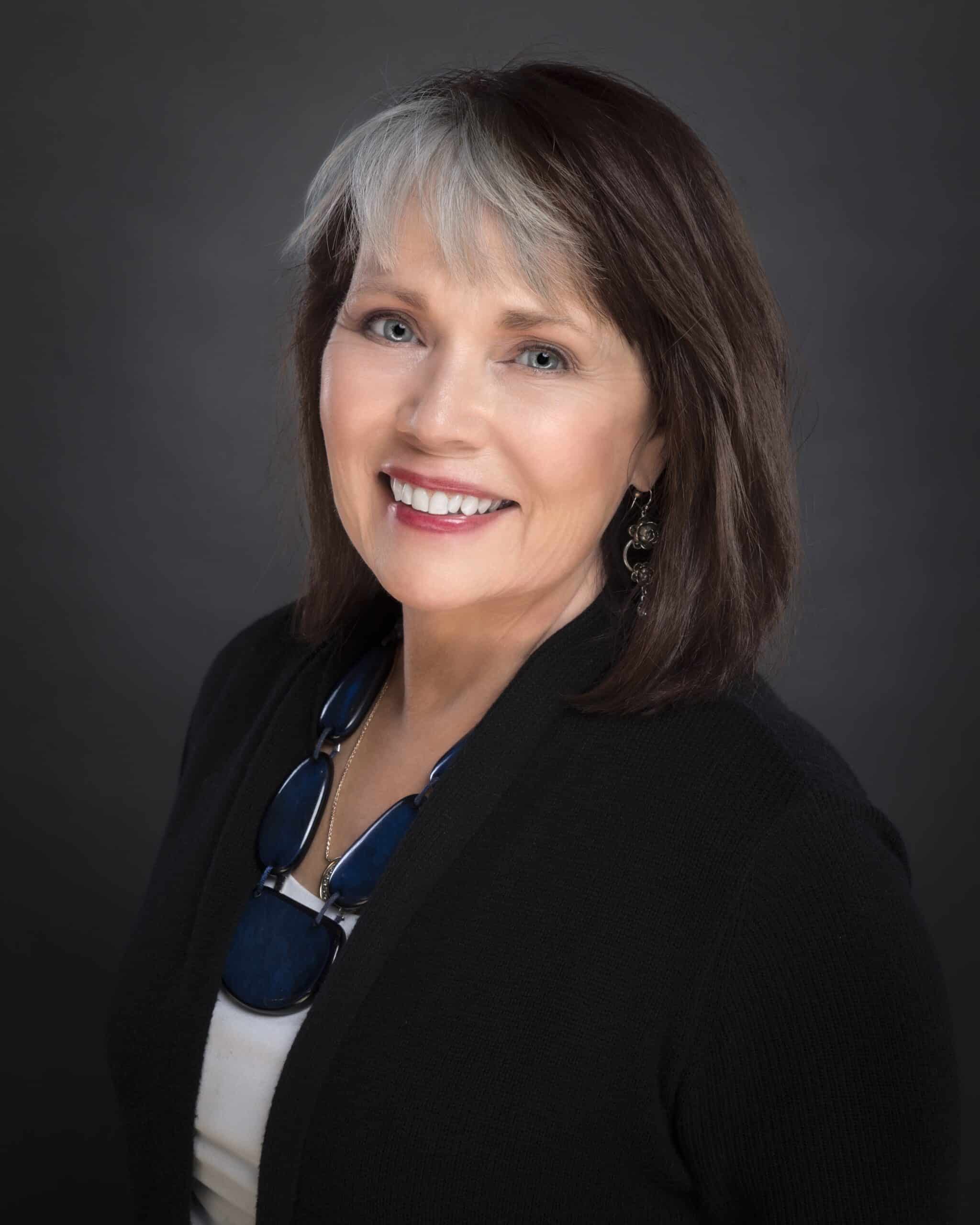 Have you "met" author Connie Berry yet? She was a debut author in 2019, but her second book in the Kate Hamilton series is already out. The first one, A Dream of Death, took American antiques dealer Kate Hamilton to her late husband's home in Scotland. In the second one, A Legacy of Murder, Hamilton is in a small English village at Christmastime. There's a cold case, legends, and a touch of romance in Berry's mystery series. You can find them through the Web Store. https://bit.ly/2sYLzo9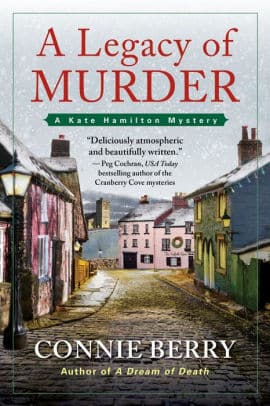 Once you've checked out Connie Berry's books, you'll want to check her suggested gift books. They're available through the Web Store, https://store.poisonedpen.com. Thank you, Connie, for the list below.
******
Giving books for the holidays is a fantastic idea. In Iceland, where people read more books per capita than anywhere else in the world, there is a lovely tradition called Jolabokaflod—Christmas Book Flood. On Christmas Eve, Icelanders exchange books and then spend the rest of the night reading. I may adopt that tradition. Here are my top four picks for Christmas giving, plus one book I'd love to receive (hint, hint). I make no apologies for the fact that each takes place in England:
The Turn of the Key by Ruth Ware
This spooky but ultimately less ambiguous retelling of Henry James' The Turn of the Screw features Rowan Caine, newly hired nanny in a beautiful but isolated house in the Scottish Highlands. Equipped with smart technology that remotely controls the light, heat, and locks, the house is also fitted with cameras that allow the absent owners to surveil every room and even talk through speakers in the walls. Right at the beginning we learn that one of the children has died and Rowan is in prison awaiting trial for murder. Writing to her lawyer, Rowan struggles to lay out what really happened. But can the reader trust her? Rowan is no angel. With a secret garden, an enigmatic handyman, ghostly footsteps in the night, a locked attic room, and a scribbled warning from the previous nanny, The Turn of the Key is a perfect gift for anyone who loves spellbinding suspense coupled with elegant prose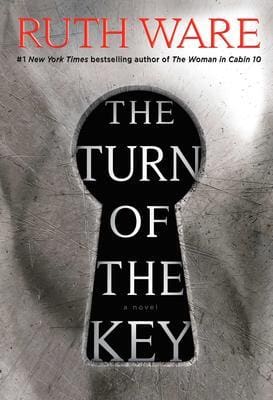 The Sentence is Death by Anthony Horowitz
In this second installment of the Inspector Hawthorne series, Horowitz casts himself as the reluctant sidekick and unwilling amanuensis to the infuriating ex-Scotland Yard detective turned private investigator Daniel Hawthorne. When celebrity divorce lawyer Richard Pryce is found dead in his bachelor apartment, bludgeoned to death by an expensive bottle of Chateau Lafite—strange because Pryce didn't drink—the London police call in Hawthorne. With the number 182 painted on the wall behind the body, the obvious suspect is Pryce's soon-to-be-ex wife, the famed poet Akira Anno, whose haiku #182 ends with the words The sentence is death. But when two of Pryce's old spelunking pals are murdered in Yorkshire, the mystery deepens. Everyone, it seems, has secrets—including Hawthorne himself. Always a step behind (think Poirot's sidekick, Hastings), Horowitz vows to uncover those secrets, even at the risk of death. This book will appeal to fans of the Golden Age of Detective Fiction.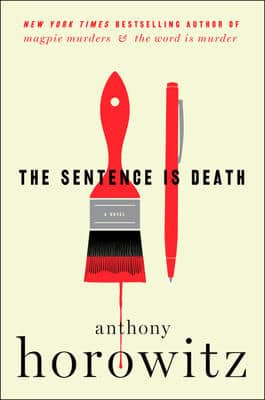 A Bitter Feastby Deborah Crombie
Deborah's fans waited two years for this book, but the wait was worth it. Detective Superintendent Duncan Kincaid and his wife, Detective Inspector Gemma James, plan a relaxing family weekend at Beck House, the Cotswold country estate belonging to the wealthy parents of Gemma's detective sergeant, Melody Talbot. A posh charity luncheon is planned, catered by up-and-coming local chef, Viv Holland. With well-known food critics and bloggers on the guest list, this meal could make Holland's career. A tragic automobile accident casts a pall on the festivities, but when members of the catering crew start dying, Kincaid and James join the investigation. Is someone trying to sabotage Beck House or Viv Holland's career? A Bitter Feast is a classic mystery with heaps of atmosphere, believable, fully developed characters, and a fascinating behind-the-scenes look at the world of haute cuisine.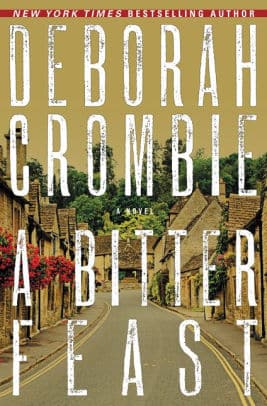 Dear Mrs. Bird by A. J. Pearce
I usually don't buy audible books as gifts, but because the talented Anna Popplewell (she played Susan Pevensie in The Chronicles of Narnia) narrates this charming debut novel, I'm making an exception. During the Blitz, young Emmeline Lake dreams of becoming a London war correspondent. Instead, due to an unfortunate misunderstanding, she finds herself typing letters for the redoubtable, straight-laced advice columnist, Mrs. Henrietta Bird. Mrs. Bird's rules are clear: any letter containing Unpleasantness or Inappropriate Subjects are to be chucked into the bin. When Emmeline realizes some of the forbidden letters were written by young women desperately needing guidance, she secretly begins offering advice herself. Lighthearted and brimming with humor, this audio book would be perfect for anyone who loved Major Pettigrew's Last Stand and The Guernsey Literary and Potato Peel Pie Society.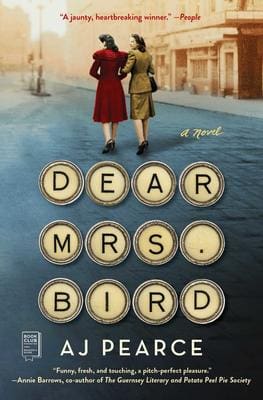 Now for the book on my own wish list:
Hall of Mirrors by Christopher Fowler
Fowler's quirky, highly entertaining Bryant & May series features the irascible technophobe Arthur Bryant and smooth-talking ladies' man John May, two elderly detectives who head up London's Peculiar Crimes Unit, founded during World War 2 and specializing in crimes deemed too sensitive or bizarre for public consumption. Published in 2018, this book transports the reader back to the early days of the unit. Since I haven't read it yet, I'll quote from Fowler's website:
In 1969, ten guests stay in an isolated country house, Tavistock Hall, for the weekend, but one of them is harboring thoughts of murder. Young detectives Bryant and May are tasked with protecting Monty Hatton-Jones, a whistleblower turning Queen's evidence against a corrupt architect. The pair are obliged to attend the house party disguised with false identities, and so the scene is set for the perfect country house murder mystery—except it proves to be nothing like the ones in Golden Age novels….You are cordially invited to a weekend in the country. Expect murder, madness, and mayhem in the mansion!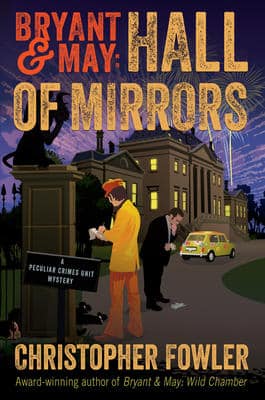 I can't wait to read Hall of Mirrors. Maybe someone on your gift list would like it, too. The Bryant & May novels (17 so far) can be read as stand-alones, but if your recipient is a stickler for chronology as I am, you might start them off with the first in the series, Full Dark House. Fowler also writes a witty daily blog on his website www.christopherfowler.co.uk.
Happy Holidays and Good Reading