In The New Yorker, Nora Caplan-Bricker reviews a complex biography, discusses Harriet Vane from Dorothy L. Sayers' mysteries, and talks about the current golden age of detective stories. You can read her article in the column, "Under Review". https://bit.ly/2Oevtxr
Although Caplan-Bricker discusses several contemporary mysteries, there are two books in the article that you might want to check out in the Web Store. One is The Mutual Admiration Society: How Dorothy L. Sayers and Her Oxford Circle Remade the World for Women by Mo Moulton. https://bit.ly/2KlcsZ2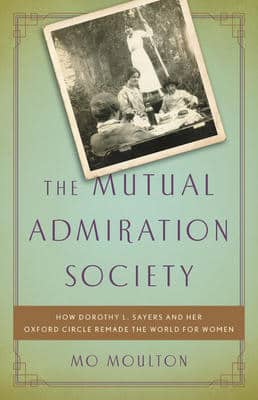 Here's the summary of the book.
A group biography of renowned crime novelist Dorothy L. Sayers and the Oxford women who stood at the vanguard of equal rights
Dorothy L. Sayers is now famous for her Lord Peter Wimsey and Harriet Vane detective series, but she was equally well known during her life for an essay asking "Are Women Human?" Women's rights were expanding rapidly during Sayers's lifetime; she and her friends were some of the first women to receive degrees from Oxford. Yet, as historian Mo Moulton reveals, it was clear from the many professional and personal obstacles they faced that society was not ready to concede that women were indeed fully human.
Dubbing themselves the Mutual Admiration Society, Sayers and her classmates remained lifelong friends and collaborators as they fought for a truly democratic culture that acknowledged their equal humanity. A celebration of feminism and female friendship, The Mutual Admiration Society offers crucial insight into Dorothy L. Sayers and her world.
*****
The other book is one of Dorothy L. Sayers' mysteries, Gaudy Night. Together with Moulton's book, the two are the basis for the review. https://bit.ly/2NQHkTL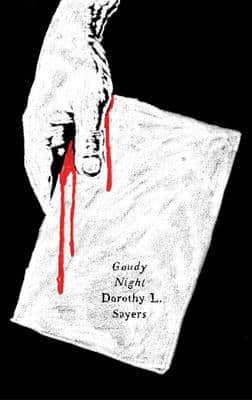 Here's the story of Gaudy Night.
"Gaudy Night stands out even among Miss Sayers's novels. And Miss Sayers has long stood in a class by herself."—Times Literary Supplement (London)
Dorothy L. Sayers's Gaudy Night takes mystery writer Harriet Vane to Oxford University, Harriet's alma mater, for a reunion, only to find herself the target of a nightmare of harassment and mysterious, murderous threats. Now available as a limited Olive Edition from Harper Perennial.
When Harriet attends her Oxford reunion, known as the Gaudy, the prim academic setting is haunted by a rash of bizarre pranks: scrawled obscenities, burnt effigies, and poison-pen letters, including one that says, "Ask your boyfriend with the title if he likes arsenic in his soup." Some of the notes threaten murder; all are perfectly ghastly; yet in spite of their scurrilous nature, all are perfectly worded. And Harriet finds herself ensnared in a nightmare of romance and terror, with only the tiniest shreds of clues to challenge her powers of detection, and those of her paramour, the dashing private investigator Lord Peter Wimsey.