It may seem a little early to plan your November calendar, but author Tori Eldridge has an exciting announcement. If you don't plan now, you might not get in. Eldridge, author of the forthcoming The Ninja Daughter, will be at The Poisoned Pen on Saturday, November 23 at 2 PM. You can pre-order her book through the Web Store. https://bit.ly/2m3UelF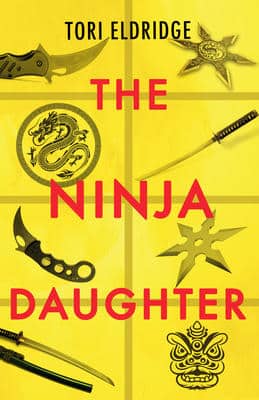 Here's Tori Eldridge's email announcement about the event.
I'm so excited about my Poisoned Event on Saturday, November 23rd for The Ninja Daughter. I have family in Scottsdale (immigrated from North Dakota!) and ninja friends from the Quest Martial Arts Chandler dojo.

I've encouraged everyone to pre-order The Ninja Daughter from your store so you can get an idea of minimum headcount. No doubt, many of them will still wait to buy when they arrive.

The dojo and I are doing something very special to promote the bookstore event. I'm coming out of teaching retirement to teach a special workshop at their school the night before the Poisoned Pen event. The price of admission is proof of purchase for one book from your store! They just announced the workshop on Facebook today. I think a few ninja might even travel in from out of state.
Here's the event webpage for the Bojutsu Training.
And, here's the summary of The Ninja Daughter.
The Ninja Daughter is an action-packed thriller about a Chinese-Norwegian modern-day ninja with Joy Luck Club family issues who fights the Los Angeles Ukrainian mob, sex traffickers, and her own family to save two desperate women and an innocent child. After her sister is raped and murdered, Lily Wong dedicates her life and ninja skills to the protection of women. But her mission is complicated. Not only does she live above the Chinese restaurant owned by her Norwegian father and inspired by the recipes of her Chinese mother, but she has to hide her true self from her Hong Kong tiger mom who is already disappointed in her daughter's less than feminine ways, and who would be horrified to know what she had become. But when a woman and her son she escorted safely to an abused women's shelter return home to dangerous consequences, Lily is forced to not only confront her family and her past, but team up with a mysterious—and very lethal—stranger to rescue them.