It's always a pleasure to introduce readers to a debut mystery author. Sara E. Johnson's first book, Molten Mud Murder, will be released on September 3 from Sourcebooks/Poisoned Pen Press. You can order a signed copy of the debut, set in New Zealand, through the Web Store. https://bit.ly/2PKbISm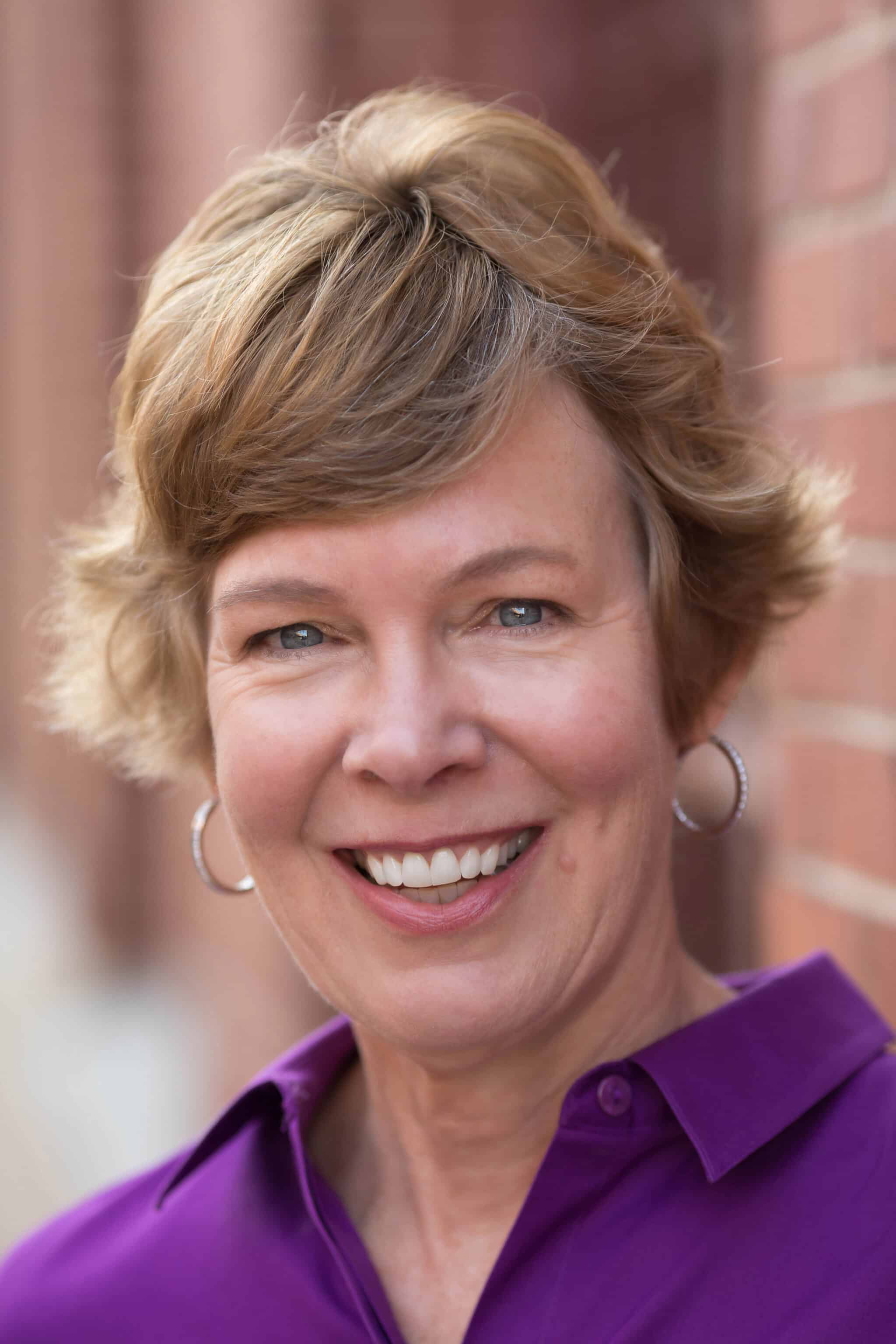 Sara, congratulations on the release of Molten Mud Murder, your first book. Would you introduce yourself to readers?
I live in Durham, NC with my husband Forrest and goldendoodle Beau. I love to read, write, travel with my husband (we just returned from Minnesota's North Shore where we kayaked, hiked, and ate lots of fresh trout), walk the dog, and practice yoga. I am a former middle school reading specialist, and continue working part time helping kids read and write.
Would you introduce us to Alexa Glock?
My pleasure! Alexa Glock, mid-thirties, is lured to New Zealand by a visiting odontology fellowship. Never married, she is better with teeth than men. She goes geeky over duct tape evidence and doesn't let caution tape stand in her way. The lab is her happy place, yet she feels a yearning for love and companionship that she tries to outrun.
Before you tell us about Molten Mud Murder, would you tell us about the mud pots?
Geothermal mud pots are one of New Zealand's coolest "" well, most awesome "" features. I saw my first boiling, plopping pot in Rotorua on the North Island, and I knew I had to write a mystery in that setting. The acid in the viscous mud decomposes rock. Imagine what it does to a body!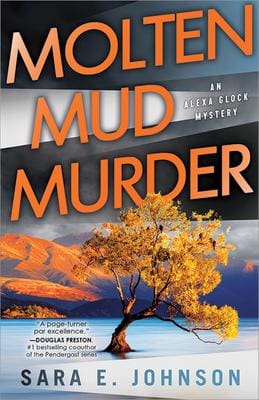 Tell us about Molten Mud Murder, without spoilers.
A good mystery starts with a body. In this case, a tourist group discovers one half-submerged in a molten mud pot.
Alexa barrels her way onto the scene and into the lives of Rotorua's finest, especially Detective Inspector Bruce Horne. There's something about his glacial blue eyes that gets under her skin, even though she's sworn off men.
Danger lurks in "the land of the long white cloud." The murder victim had trespassed on a sacred island forbidden to Pakeha, or non-Maori, and Alexa must follow suit. The Maori community believe the rules of tapu have been disregarded and the consequences are disaster, demonic possession, or death.
Alexa doesn't believe in the three Ds, but when she discovers an unorthodox death threat in her rented cottage, she reconsiders. A second murder heats the case to the boiling point. At the heart of Molten Mud Murderis an age-old debate: Is the past better left undisturbed, or unearthed? And at what cost either way?
Feel free to tell me we'll have to wait for this next issue to be discussed in a future book. Alexa is always in a hurry. She seems impulsive, and tends to steamroll over people at times. Is this just her nature, or is there something else you can tell us about her?
Alexa lacks self-awareness, and because she has cut ties with her family and colleagues in the States, she doesn't have a sounding board (and she doesn't think she needs one).
Can you tell us anything about the next book in the Alexa Glock series?
I am super excited about the next Alexa Glock mystery, coming out in September, 2020. Great white sharks have been circling New Zealand's Stewart Island for centuries. Until the arrival of shark-cage tourism, islanders and sharks left each other alone. But when a man's shark-ravaged body washes ashore, it confirms what locals have been hashing out at the pub: cage-diving has changed the sharks' behavior. Turned them into man eaters. Alexa, working as a traveling forensic scientist, is dispatched to identify the remains. As she measures bite patterns, she makes a discovery that has her chumming for a different species: man.
You lived in New Zealand for a year. Where did you take visitors when they came?
Milford Sound. Milford Sound. Milford Sound. That's how many times we went with visitors to this incredibly beautiful remote fjord on the South Island. Waterfalls, rain forest, Mitre Peak, seals, dolphins, penguins. Did I mention rain?
Now, for a few personal questions. If you had to recommend 5 books to a person so they could get a feel for your reading taste, what 5 would you pick?
These are five books I would (and have) reread:
The Shipping News by Annie Proulx
I Know This Much is True by Wally Lamb
The Poems of Robert Frost
The Accidental Tourist by Anne Tyler
And Then There Were None by Agatha Christie
Were there books you read as child that led you to mysteries? What were your favorite books as a child?
When, at ten years old, I read the storm scene in Carolyn Keene's The Bungalow Mystery, the world around me dissolved. I was in a skiff on Moon Lake with Helen and Nancy, lightning flashing, waves crashing, about to be devoured by the storm. The blue-cloth copy I still have was given to my mother in 1942.
When I was younger, I loved my Lonely Doll Learns a Lessonbook by Dare Right. And I read all the Little House books.
What's on your TBR (To Be Read) pile?
It is a treat to answer this. I am on my 39th book so far this year. I am currently finishing Michelle Obama's Becoming. I have found it inspirational and touching. Next up is Death of a Rainmaker by Laurie Loewenstein. I heard Laurie speak on an author panel at Malice Domestic, and her book sounded great. I am also reading Dreyer's English by Benjamin Dreyer. Who knew colons ("little trumpet blasts . . . don't use so many of them that you give your reader a headache") were such fun? The audio book I am listening to next (after I finish Maybe You Should Talk to Someone by Lori Gottlieb) is Denise Mina's Conviction. I have heard her compared to Tana French, so I am psyched.  I always have a book of poetry going. I am reading Tianna Clark's Equilibrium. Her poem "Spot in Antioch" breaks my heart. Finally, I am doing an author event with fellow North Carolinian Thomas Kies at The Poisoned Pen in Scottsdale, Arizona in September. I can't wait to read his newest: Graveyard Bay.
Thank you, Sara, for taking time for the interview. Good luck with Molten Mud Murder, and the launch of a new series!