Barbara Peters, owner of The Poisoned Pen, recently hosted a French evening. Cara Black, whose Aimee Leduc Investigations are set in Paris, was one guest author with her nineteenth book in the series, Murder in Bel-Air. Nina Laurin is a Canadian author from Montreal, but her latest novel, The Starter Wife, is set in Ohio. (If you watch the recorded event, she explains why it's not set in Canada.) Signed copies of both books are available through the Web Store. https://store.poisonedpen.com
Here is the summary of Cara Black's Murder in Bel-Air.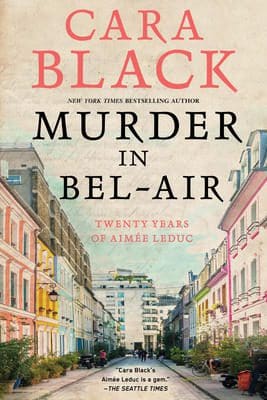 Cara Black's riveting 19th installment in her New York Times bestselling Parisian detective series entangles private investigator Aimée Leduc in a dangerous web of international spycraft, post-colonial Franco-African politics, and neighborhood secrets in Paris's 12th arrondissement. 

Parisian private investigator Aimée Leduc is about to go onstage to deliver the keynote address at a tech conference that is sure to secure Leduc Detective some much-needed business contracts when she gets an emergency phone call from her daughter's playgroup: Aimée's own mother, who was supposed to pick Chloe up, never showed. Abandoning her hard-won speaking gig, Aimée rushes to get Chloe, annoyed that her mother has let her down yet again.

But as Aimée and Chloe are leaving the playground, Aimée witnesses the body of a homeless woman being wheeled away from the neighboring convent, where nuns run a soup kitchen. The last person anyone saw the dead woman talking to was Aimée's mother, who has vanished. Trying to figure out what happened to Sydney Leduc, Aimée tracks down the dead woman's possessions, which include a huge amount of cash. What did Sydney stumble into? Is she in trouble?
*****
Nina Laurin's The Starter Wife is described below.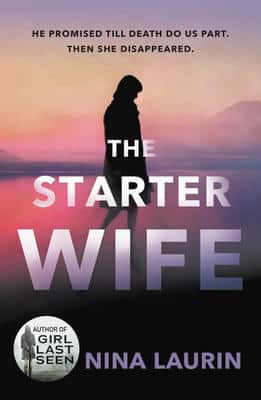 From the bestselling author of Girl Last Seen comes "a spine-tingler" (Booklist) of a psychological suspense, perfect for fans of Lisa Jewell and Jessica Knoll. Local police have announced that they're closing the investigation of the suspected drowning of 37-year-old painter Colleen Westcott. She disappeared on April 11, 2010, and her car was found parked near the waterfront in Cleveland two days later, but her body has never been found. The chief of police has stated that no concrete evidence of foul play has been discovered in the probe.
I close the online search window, annoyed. These articles never have enough detail. They think my husband's first wife disappeared or they think she is dead. There's a big difference.
My phone rings, jarring me away from my thoughts, and when I pick it up, it's an unknown number. The only answer to my slightly breathless hello is empty static.
When the voice does finally come, it's female, low, muffled somehow. "Where is it, Claire? What did you do with it? Tell me where it is."
A woman. A real flesh-and-blood woman on the other end of the phone. She's not just in my head.
A wave of panic spreads under my skin like ice water. It's Colleen.
"Laurin knows how to ratchet up the suspense." —Publishers Weekly
*****
Now, if you would like to spend some time with the authors, check out the video of the event.