Did you miss James Ellroy when he appeared at The Poisoned Pen on book tour for This Storm? You can still order signed copies through the Web Store. https://bit.ly/2KUNy3y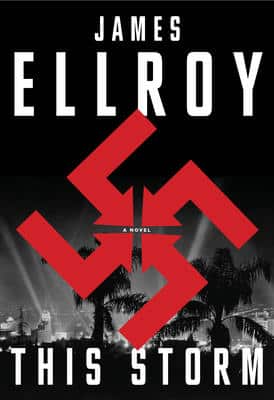 Here's the description of This Storm.
A massive novel of World War II Los Angeles. The crowning work of an American master.
It is January, 1942. Torrential rainstorms hit L.A. A body is unearthed in Griffith Park. The cops rate it a routine dead-man job. They're grievously wrong. It's a summons to misalliance and all the spoils of a brand-new war.
Elmer Jackson is a corrupt Vice cop. He's a flesh peddler and a bagman for the L.A. Chief of Police. Hideo Ashida is a crime-lab whiz, caught up in the maelstrom of the Japanese internment. Dudley Smith is an LAPD hardnose working Army Intelligence. He's gone rogue and gone all-the-way Fascist. Joan Conville was born rogue. She's a defrocked Navy lieutenant and a war profiteer to her core.
They've signed on for the dead-man job. They've got a hot date with History. They will fight their inner wars within The War with unstoppable fury.
*****
And, here's James Ellroy discussing his work, including This Storm.